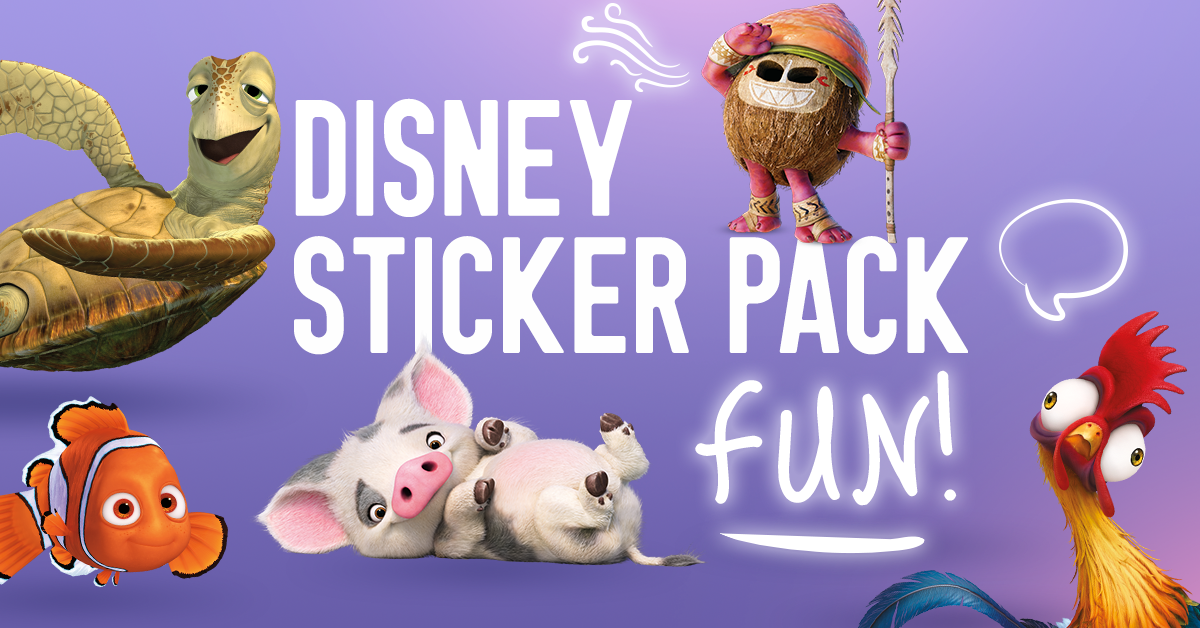 If you happen to be a Disney fan like we are, you won't want to miss out on all the fun Disney sticker packs we've been releasing lately! From Moana to Finding Dory, you'll simply love sharing these stickers with any Disney lover, no matter how old or young they may be.
Connect to your inner Moana!
How far will you go for the perfect sticker pack? You won't have to go too far since we've got the new Moana sticker pack waiting for you on the Viber Sticker Market! Share it with any friend who loves the sea and sun as much as you do, and as Maui likes to say, you're welcome!
Download now: https://vb.me/58b44a
Hakuna Matata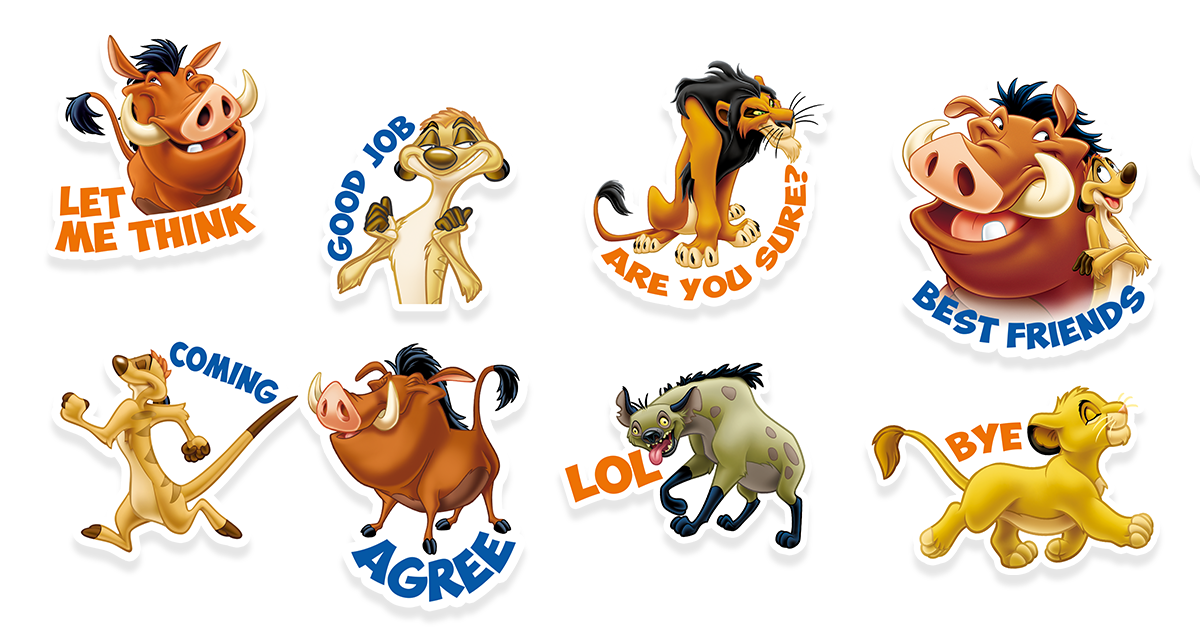 Join Timon and Pumbaa and live a problem-free life! Download their sticker pack and share it with any Lion King fan. We have a feeling that expressing yourself with the help of this fun-loving duo won't be too hard.
Download now: https://vb.me/215015
So many puppies!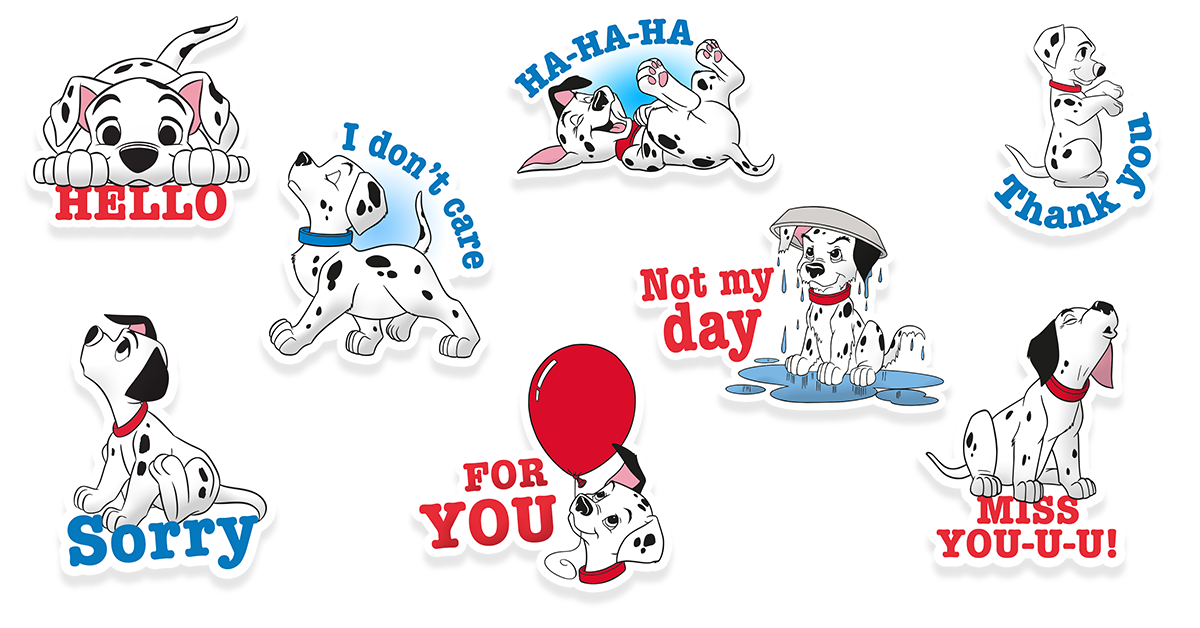 The perfect sticker pack for any dog lover, the "101 Dalmatians" sticker pack is bound to make you want to watch the animated and live-action films. Which one is your favorite version? Share this with friends and ask them how many spots they see!
Download now: https://vb.me/471c04
Where is Dory?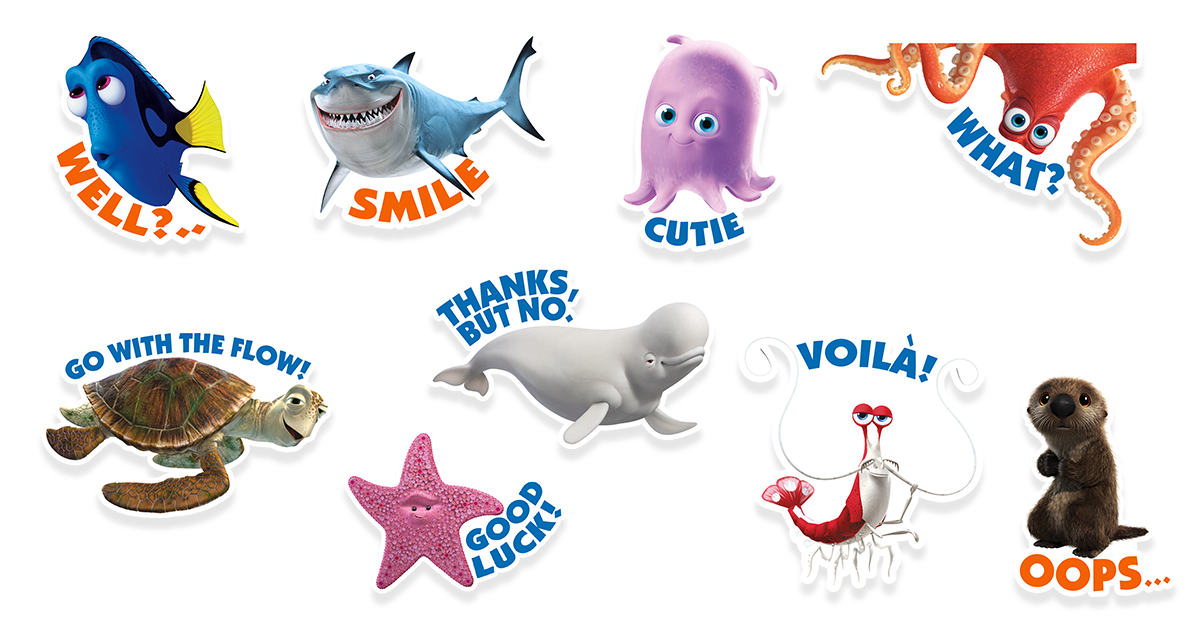 When it comes to Nemo, Marlin and Dory there aren't enough adventures in the sea! Join Nemo and Marlin and help them find Dory. Make sure you don't forget to share this sticker pack with anyone who happens to be a fan of the two Disney films. Oh, and just keep swimming!
Download now: https://vb.me/7be1dd
Baby Pluto is too cute for words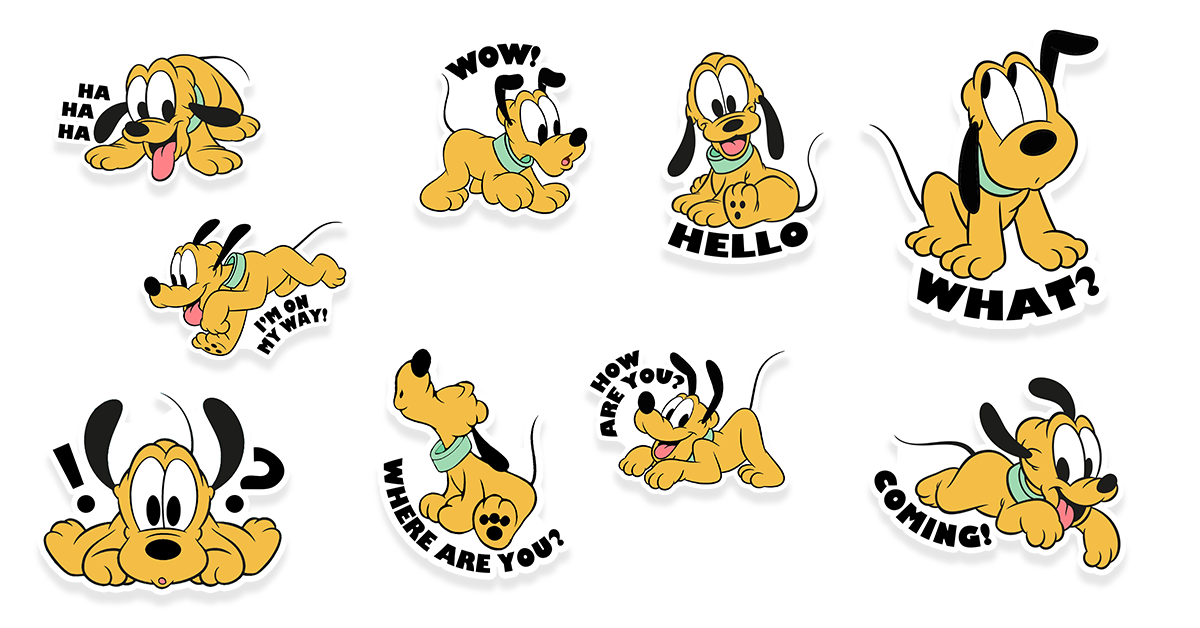 If you happen to be a fan of Disney's iconic Pluto character, you'll love the "Baby Pluto" sticker pack. The older version of Pluto may be around since 1930(!) but this cute little puppy is brand new and waiting for you to take him home and play!
Download now: https://vb.me/b1208e
If you love Disney keep checking out the Sticker Market for more updates on new sticker packs featuring your favorite characters. Let us know which ones you can't get enough of.