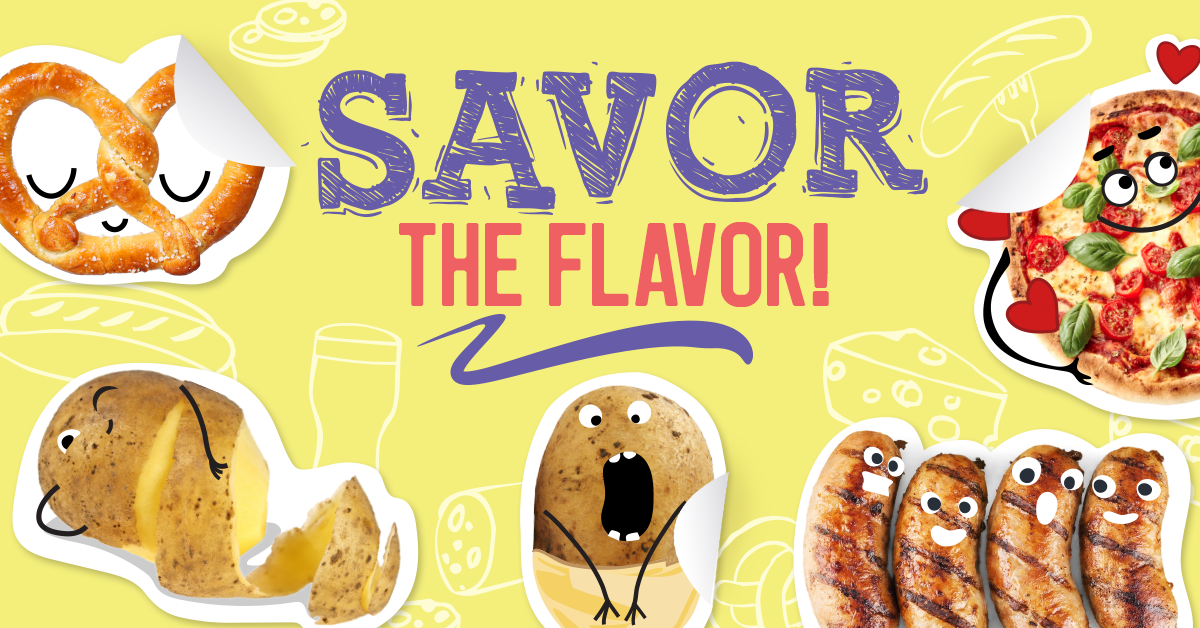 Some people may have a sweet tooth but if salty foods like French fries, pretzels and hot dogs are your favorite, we've got the perfect sticker packs just for you! It's time to spice things up a bit with a touch of the savory and salty. So, which dish will you choose?
A salty kind of love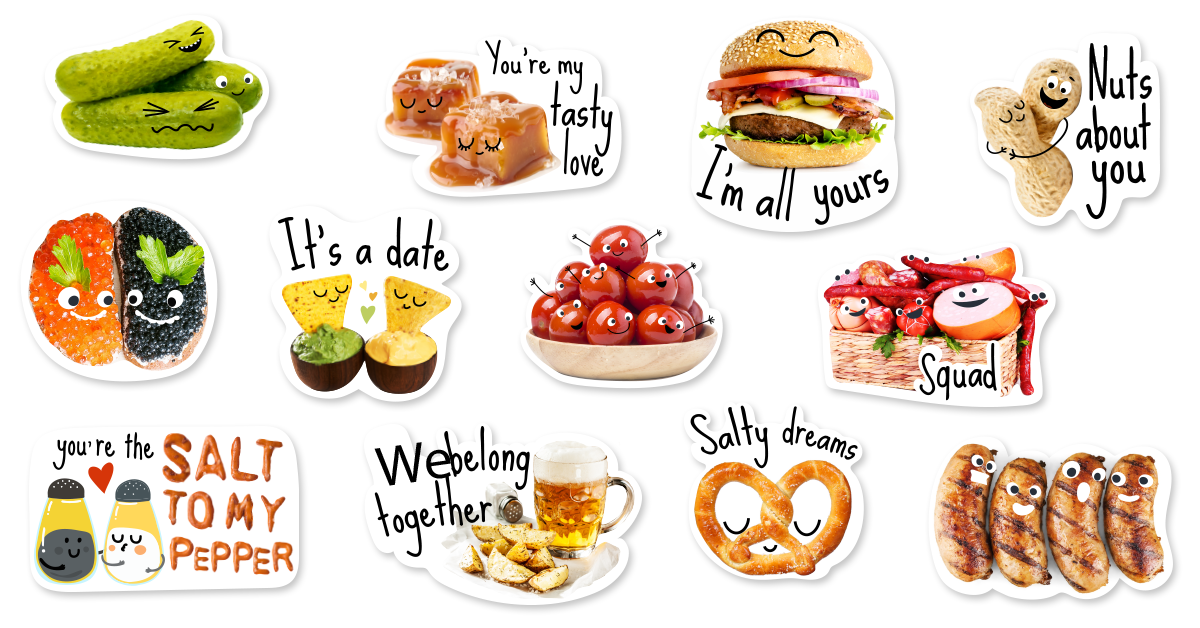 If you feel like treating your "salty tooth" with something extra salty, this sticker pack is just the ticket! Satisfy your cravings with a pickle or a bowl of popcorn and make sure you share this sticker pack with all your salt-loving friends.
Download now: https://vb.me/5424f7
Would you like a beer?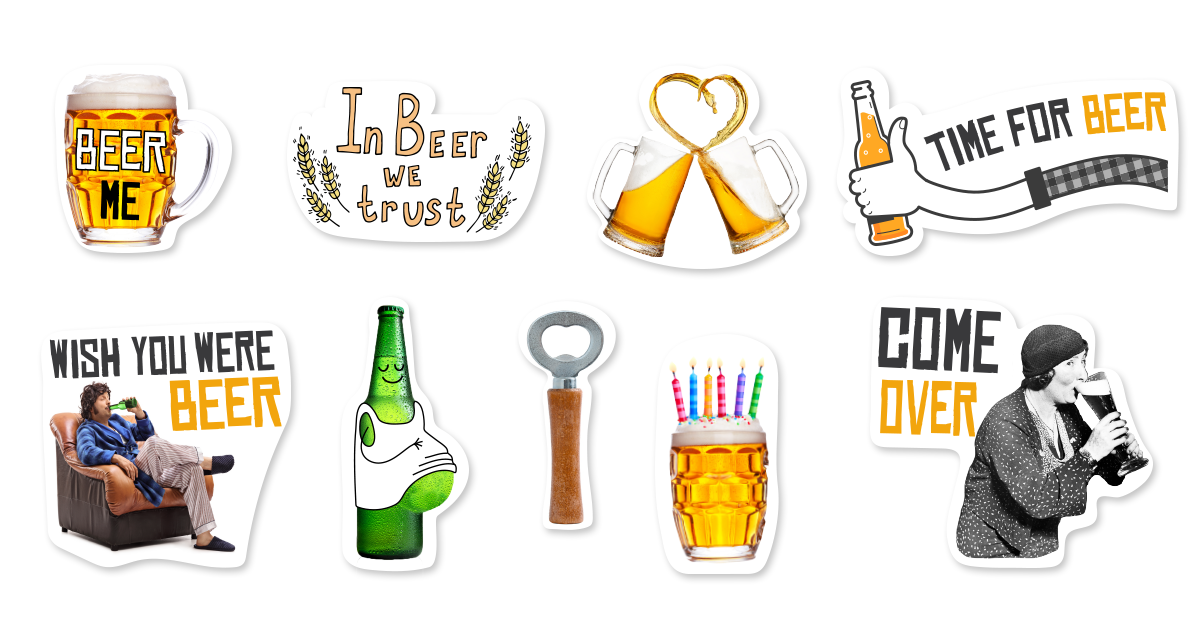 If you happen to love drinking a beer at the end of a long work day, the "Bottoms Up!" sticker pack is exactly what you need to invite friends and coworkers to go out with you to the nearest bar this evening. Cheers!
Download now: https://vb.me/aaaa25
A serious relation-chip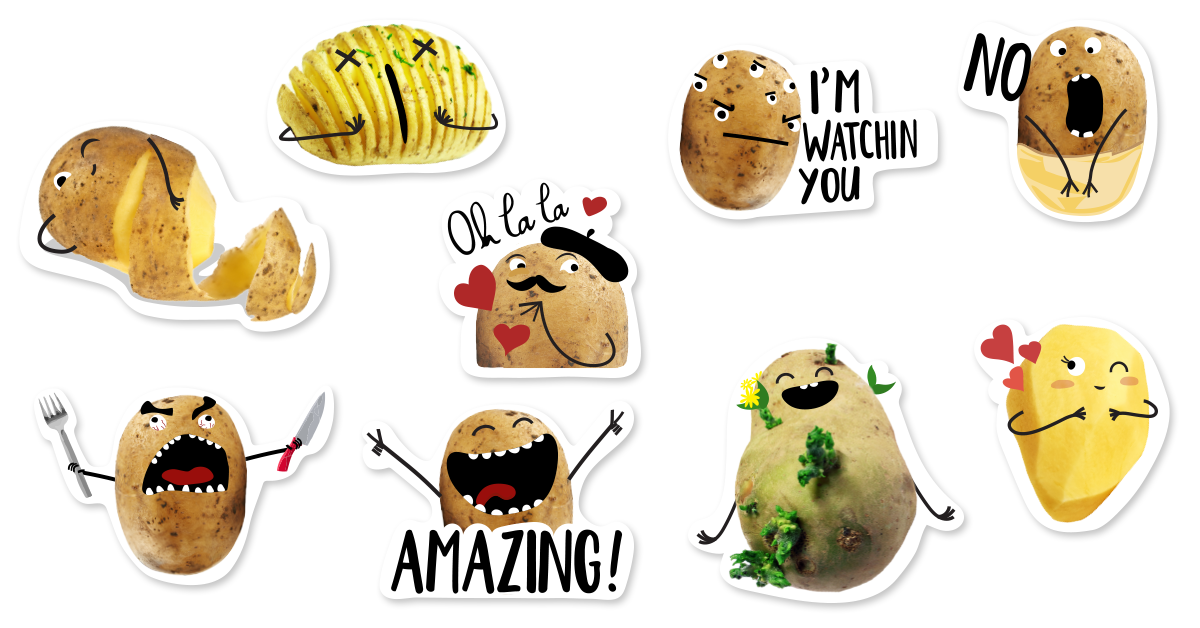 If you happen to love potatoes either baked or fried, we've got the sticker pack that will put a smile on your face. August 19th also happens to be potato day and lest we forget the entire month of September is potato month! So let your love for carbs shine!
Download now: https://vb.me/53a5a6
Pizza is life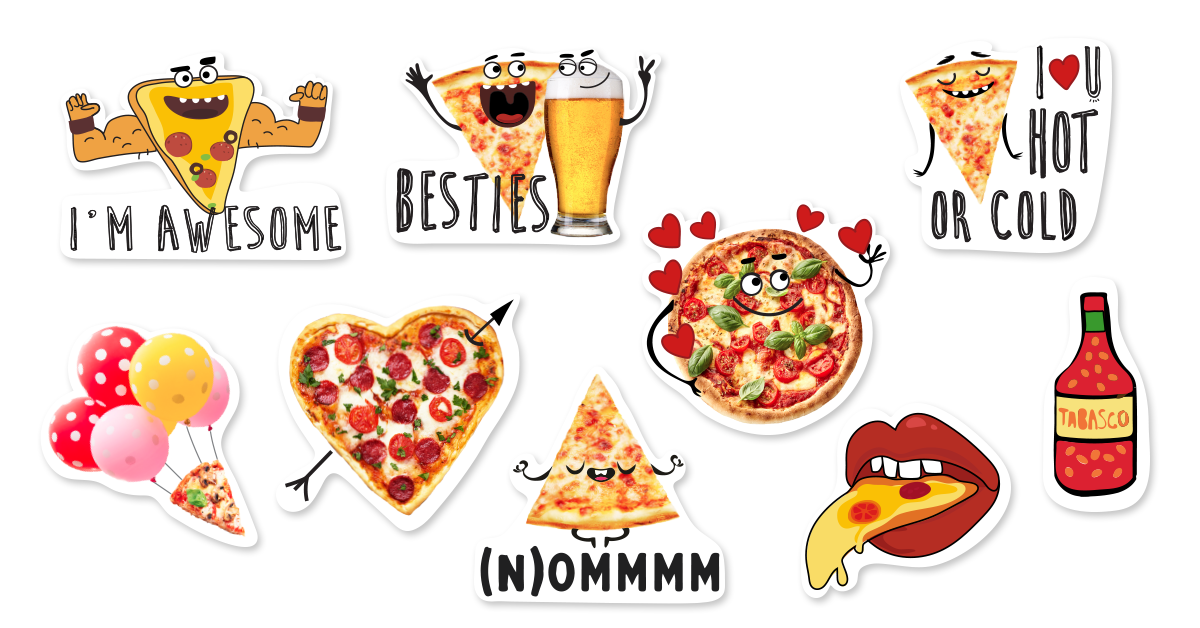 If you happen to enjoy a good pizza slice, and who doesn't?, you will love our sticker pack dedicated to this savory dish! Whatever you decide to top it off with, the "Pizza Forever" sticker pack will make you want to get to the closest pizzeria near you as soon as possible! Make sure you share it with all the pizza enthusiasts you know.
Download now: https://vb.me/90ea4c
Did you know last week was International Cat Day? Check out our special sticker spotlight here and make sure you download your favorite sticker packs!