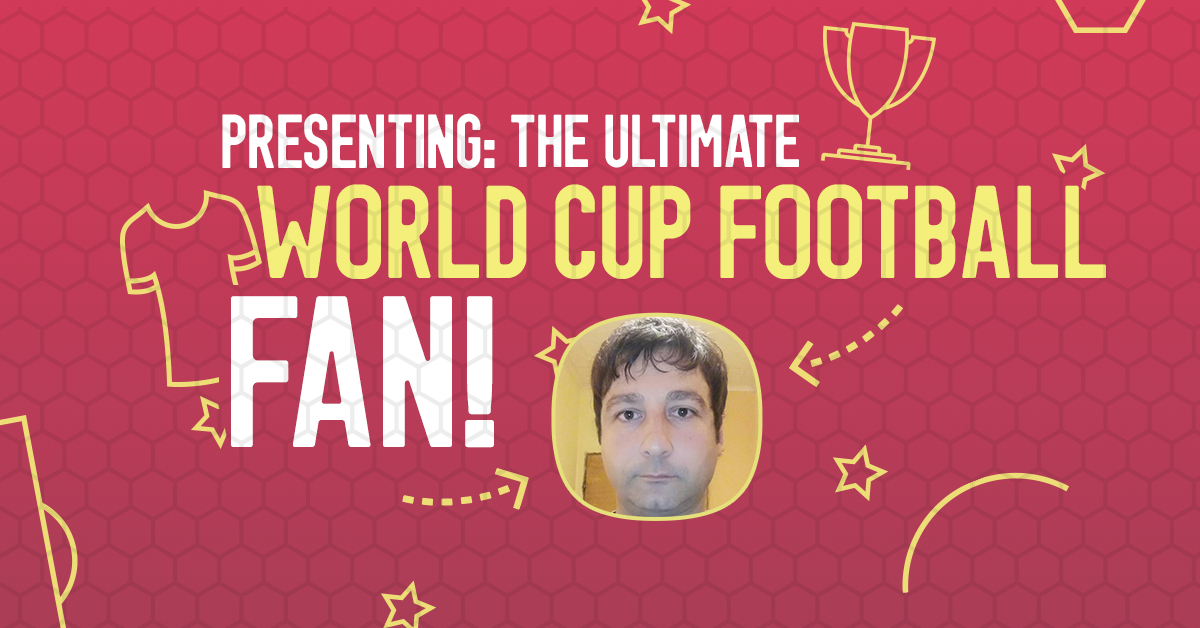 The World Cup has sadly come to an end with France beating Croatia 4-2 and with the Belgium team coming in third after scoring 2-0 versus England. However, even though we now have to wait two more years for the UEFA European Championship and another four years for the next World Cup series to start, for Deyan Yankov from Bulgaria, our Ultimate World Football Fan winner the excitement is only starting!
During the 64 World Cup matches, Viber introduced a one-of-a-kind group chat experience – Viber's World Cup Chat Leaderboard, in which a whopping 42 million predictions were made!
Deyan beat over 4.3 million Viber users who took part in the global leaderboard by scoring 112 points! He not only won Viber's prestigious Ultimate World Cup Football Fan title but he also won a VIP trip for two to Camp Nou to watch the El Clásico match between FC Barcelona and Real Madrid!
For the special announcement, we had Viber's CEO, Djamel Agaoua, personally call Deyan to give him the happy news! Here's a short video from the call:
In case you were wondering how well the World Cup Chat Leaderboard did on Viber, here's some info: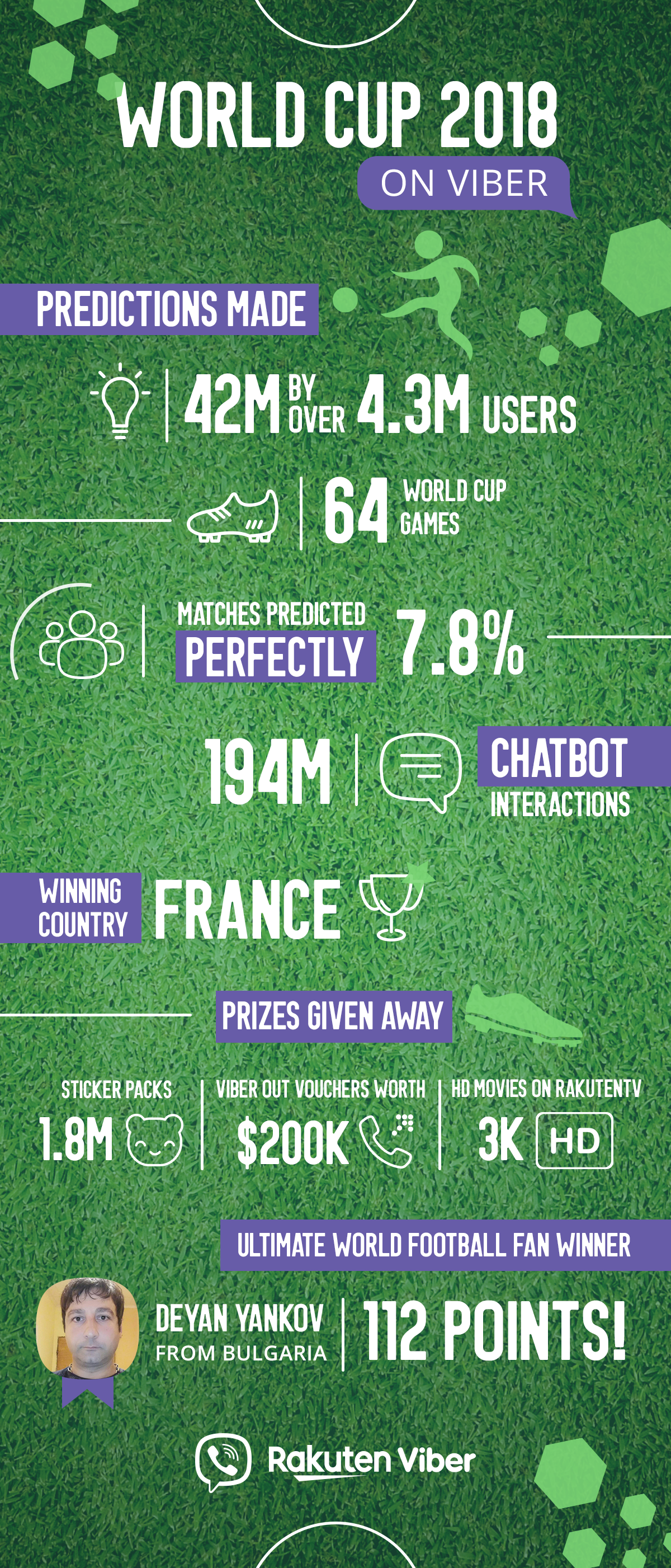 The global leaderboard along with other private leaderboard groups created by Viber users allowed football fans to show off their prediction skills and deep knowledge of the football world by predicting the tournament's matches. For each prediction they made, users collected points, with the highest points given to those who perfectly predicted a match's outcome. The leaderboard enabled fans to track their prediction progress in real-time and compare their performance to that of their friends and other football fans around the world.
In fact, in 53% of the World Cup matches the global leaderboard users predicted the match outcome correctly, and in 7.8% of the matches they perfectly predicted the exact outcome!
The Germany-Sweden game was the most successfully predicted match with 27% of users perfectly predicting its outcome. The English-Panama match, on the other hand, was the hardest game to predict and only 0.02% of users perfectly predicted its score.
Deyan is not the only Viber user who won prizes. Throughout the competition, we gave away awesome prizes including 2 million sticker packs, 200K$ worth of Viber Out coupons and 3,000 HD movies vouchers on RakutenTV to users who made perfect predictions!
So what else is in store? Make sure you stay tuned for more exciting updates on future activities on Viber!