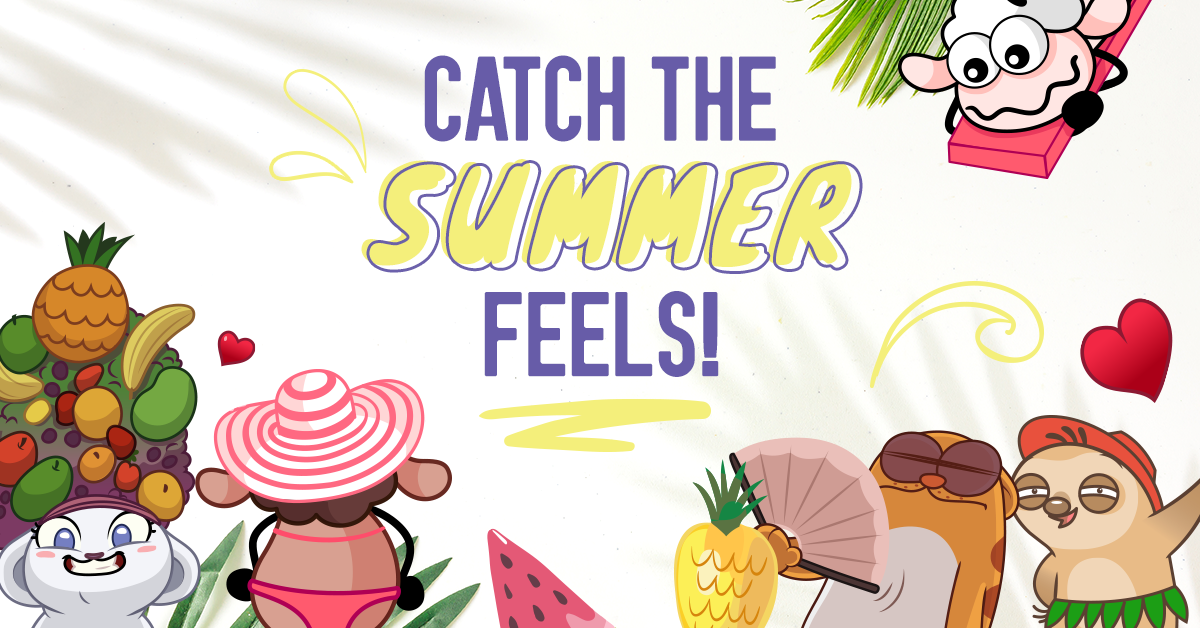 Summer is finally here, the perfect time to bask in the sun, revel in the heat while trying not to sweat and enjoy a cool watermelon by the beach or swimming pool! Invite your friends and family to join you for a fun summery day with this special summer sticker spotlight edition!
The Dog Days of Summer Say it Best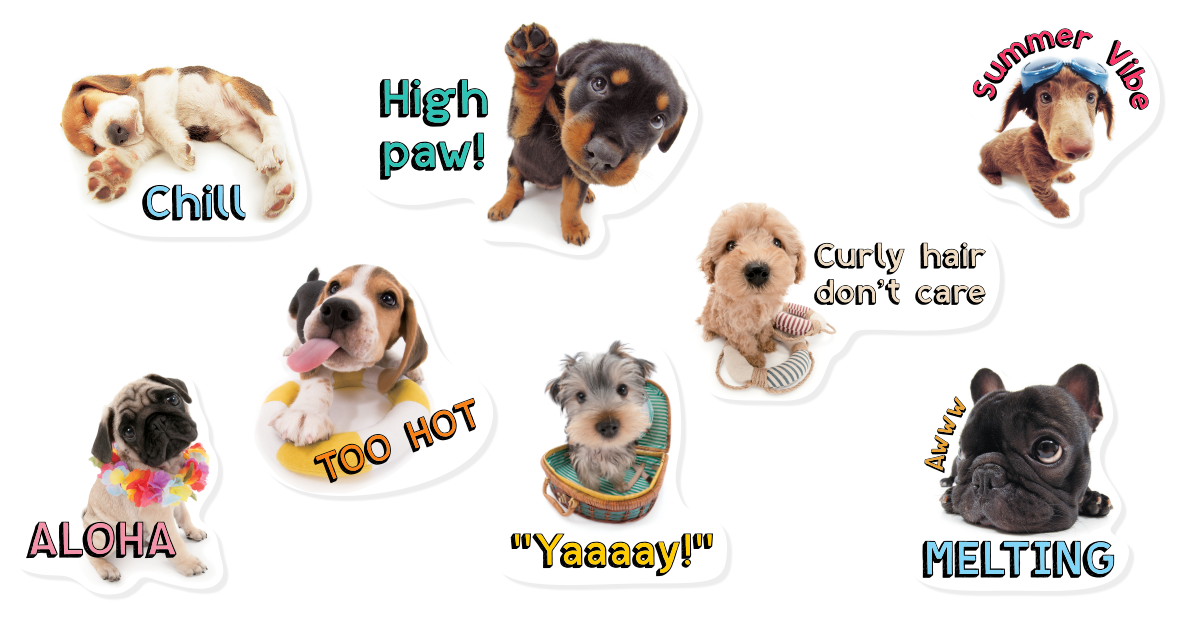 Probably one of the cutest and fluffiest sticker packs we've ever released, the new "Dog Days of Summer" sticker pack will help you express your true dog-loving self! We can't get enough of the "Curly hair don't care" sticker and don't get us started about the "Need vitamin sea" sticker. No man or dog could've said it better.
Download now: https://vb.me/3ea9a3
Mickey on Vacation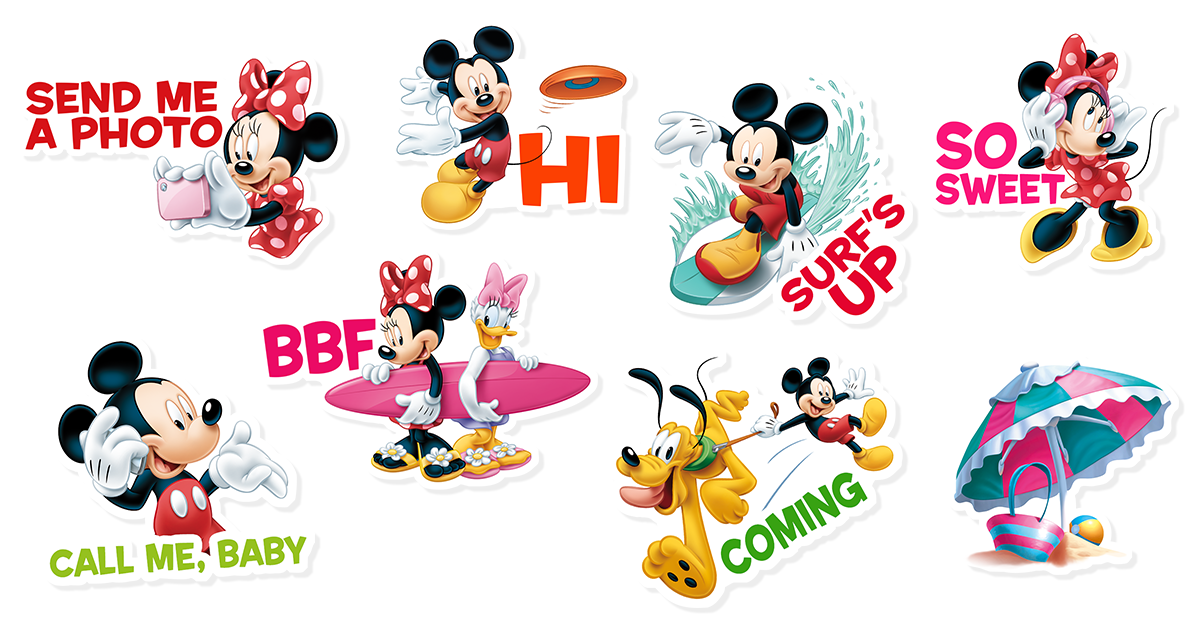 Chill out by the pool or by the beach with Mickey Mouse and his friends. Whether you're a Mickey, Minnie, Daisy Duck or Goofy fan, we're sure you'll find who to hang out with this summer! Start off your vacation right by sharing the pack with other Disney enthusiasts!
Download now: https://vb.me/50a19c
Summer Sun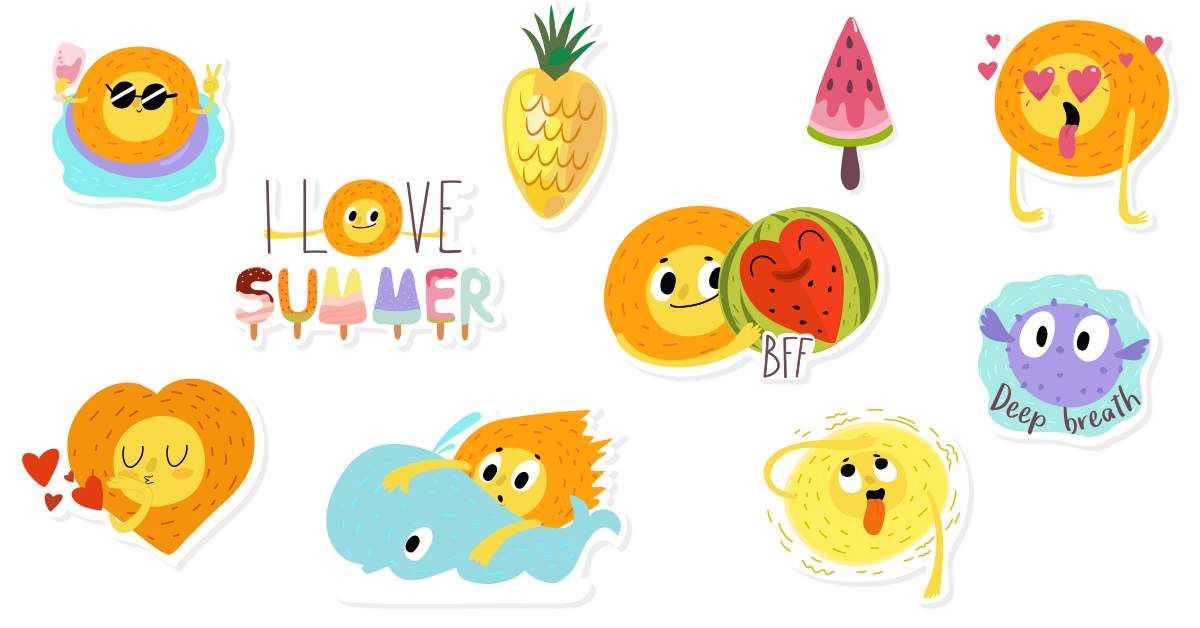 Nothing says summer quite like spending your day in the sun! Express your every summer feeling with this cool and slightly sweaty sticker pack, which is perfect to send to friends in a one-on-one chat or group chat when you'd like to plan a fun day out during the warm season.
Download now: https://vb.me/3935fd
Summer with Lana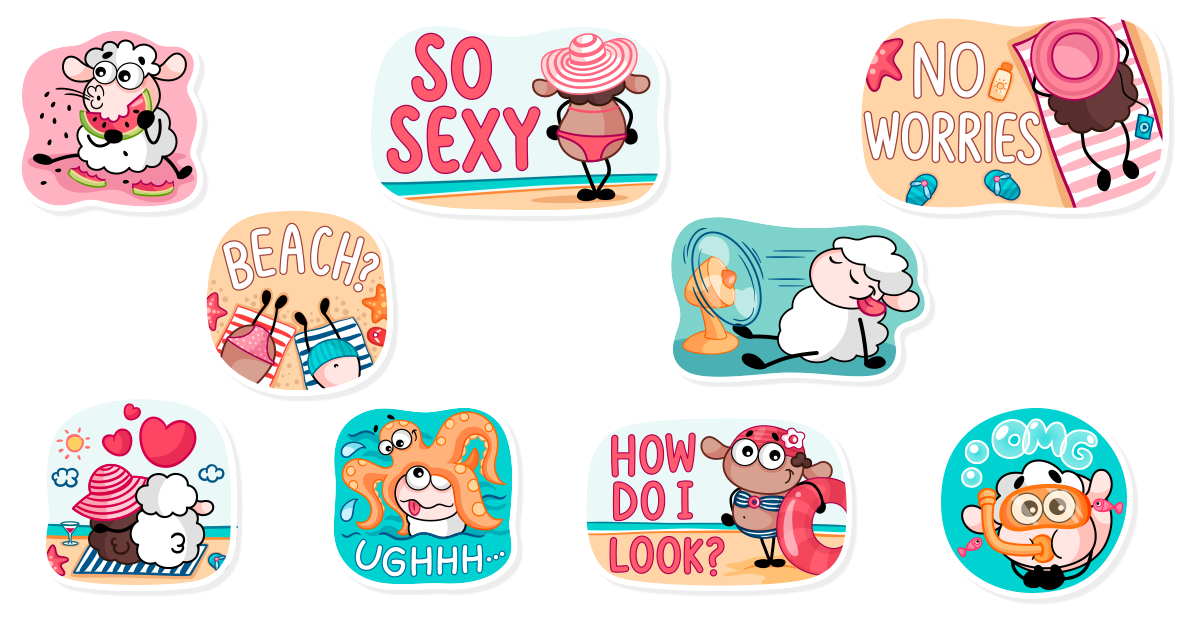 She may be covered in wool, but as the temperatures keep rising, Lana the sheep is shedding her fur! Lana is ready for summer and isn't planning on missing out on any type of summer activity. Join her by downloading the pack today.
Download now: https://vb.me/24b322
Summer Sloths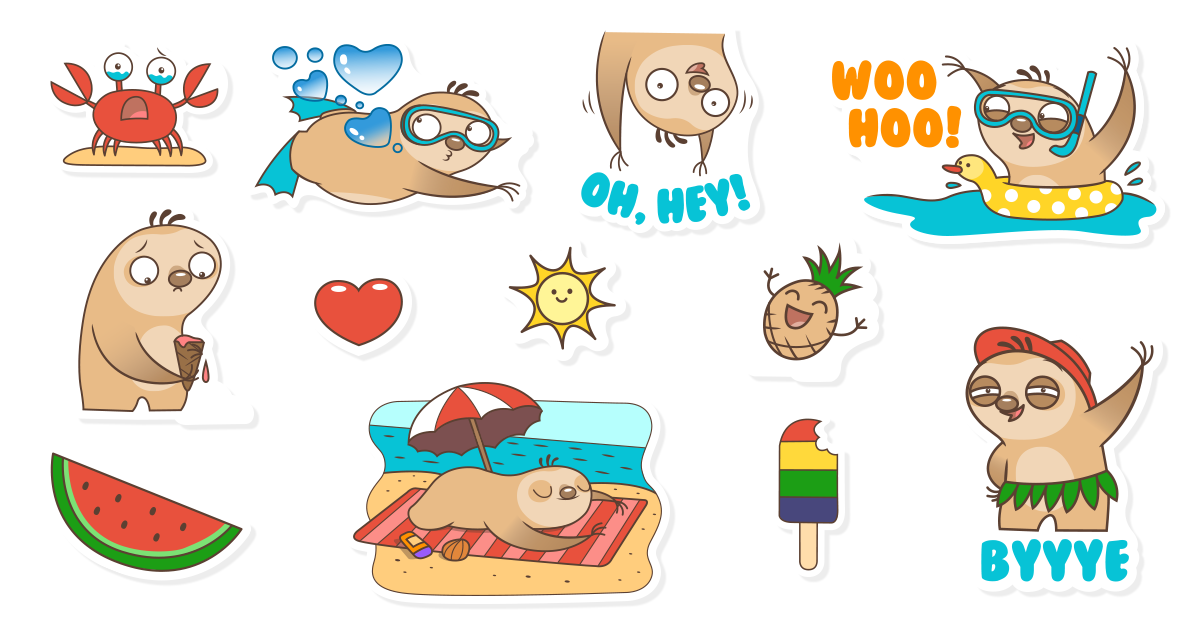 What's so great about sloths is that they're lazy no matter what season it is. If you tend to identify and simply want to relax by the pool with a cold beverage in your hand, this sticker pack is perfect for you! Make sure you share it with like-minded friends.
Download now: https://vb.me/c62a07
LegCat Summer Vacation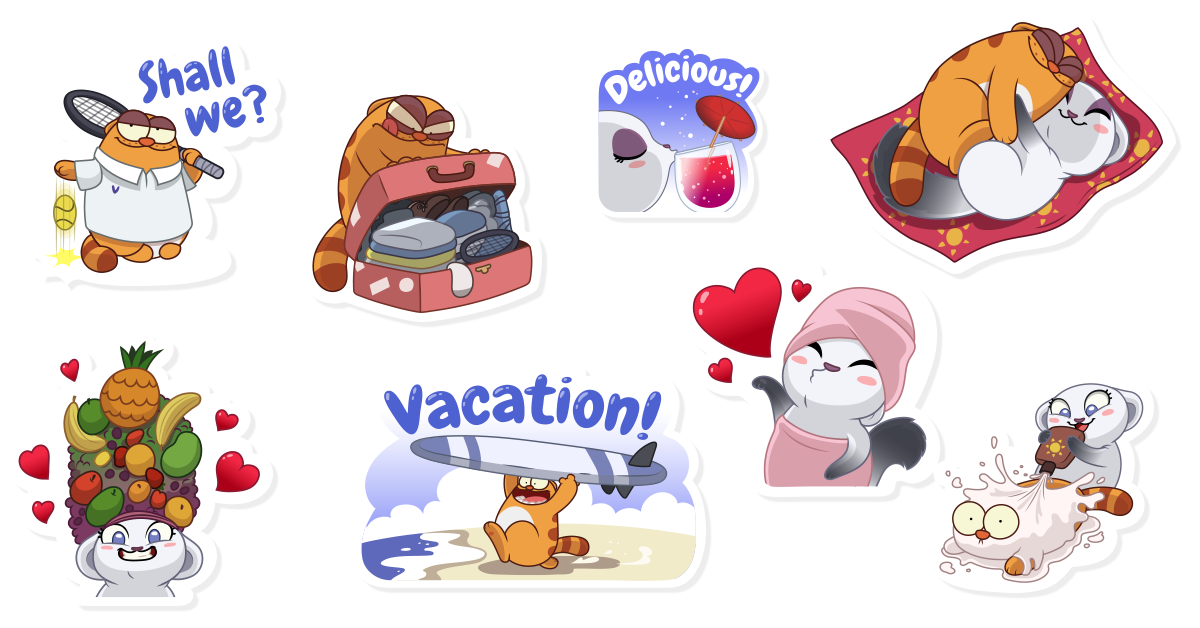 Join LegCat and Lola as they take their romance on a summer vacation! Pack your bags, put some sunscreen on and get ready to have an adventure you won't forget with these two lovebirds (or rather, cats). It's going to be a blast!
Download now: https://vb.me/83017b
If you thought that was it for our amazing summer sticker packs, we're here to let you know we've got another special sticker spotlight edition coming your way! Stay tuned and in the meanwhile, check out our recent sticker spotlight and find out about other cool packs you can share with friends.