Rohit Singh. Image credits: Ola Jennersten/WWF Sweden
We recently told you about Singye Wangmo, a tiger protector working with WWF in order to help save tigers at the Royal Manas National Park in Bhutan. However, Singye is not alone in her courageous choice of occupation. All over the world, real-life rangers, forest guards, game scouts and field enforcement officers are helping protect animals and wildlife together with organizations such as WWF. Meet Rohit Singh, a wildlife crime expert with WWF, who also happens to be a park ranger trainer from India and President of the Ranger Federation of Asia.
"Our work has an impact on everybody's life on this planet"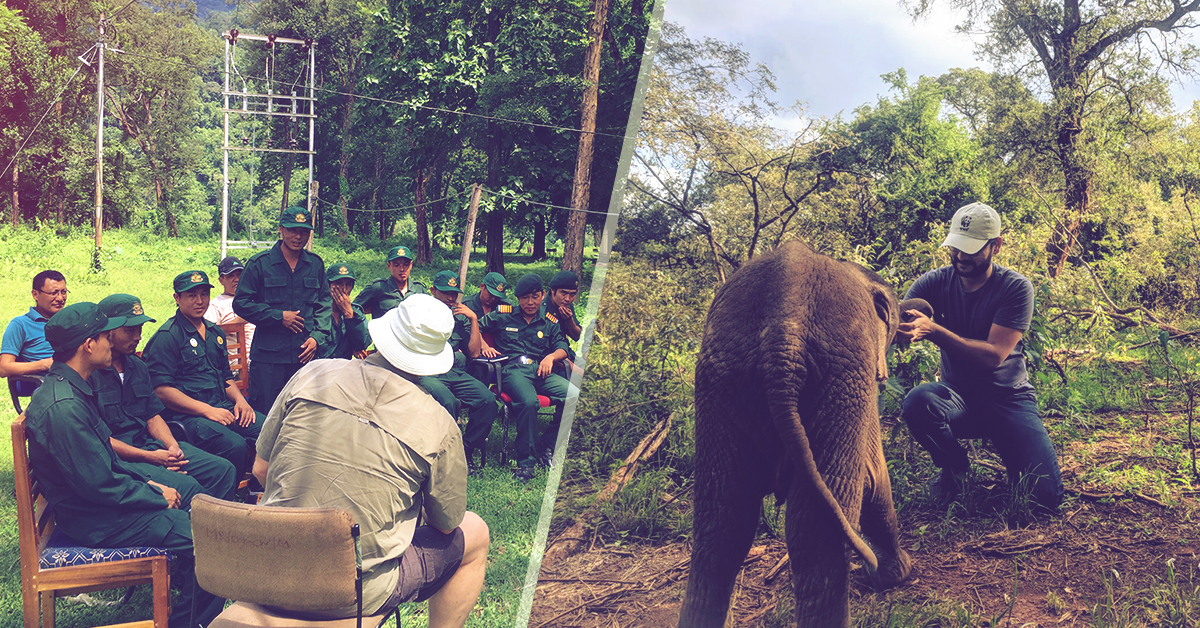 Interacting with rangers in Bhutan. Image credits: Rohit Singh/WWF, Eric Becker/WWF US
The 33-year-old lives in Aligarh, North India, a part of the Terai Arc Landscape (TAL) the name for 14 protected areas of Nepal and India making up one of the highest Bengal tiger densities in the world. He has been working as a ranger for the past 14 years and in an exclusive interview with Viber told us that he's always been fascinated with animals. "I knew from a young age that I wanted to work with them. I was lucky enough to start my career as a zookeeper at a bear rescue center in India, and for the past nine years, I've been working with WWF as part of their on-ground protection team. There's nothing better than knowing that your job is helping save endangered wildlife."
Rohit's role with WWF is to support rangers working on the ground 24/7. "My role is to help the ranger community in every possible way. Rangers risk their lives on a daily basis, so we provide ongoing training to ensure they are both mentally and physically fit to work under extremely difficult and life-threatening conditions in remote areas." Rohit says that well-trained rangers are the key to the survival of endangered wildlife since they are the ones standing between the endangered species and armed poachers and loggers. "A lot of the knowledge and techniques rangers use are best learned through practice, so on the job training is really important," he explains. "Their job involves running frequent patrols and exercises, but also requires them to react quickly if we receive information or a tip about wildlife at risk."
Between 2015-2016, WWF conducted a survey which found that 63% of rangers in Asia and 82% of rangers in Africa have faced a life-threatening situation from either wildlife, armed poachers, logging gangs or landmines while doing their job. "Experience is the best protector in the field," says Rohit. "Rangers know from their experience when to attack and when to withdraw. Having said that, many of the ranger casualties can be avoided by providing rangers with simple first aid training and a first aid kit."
Rohit says he is proud to be able to call himself a ranger and even has a "Ranger" tattoo on his arm. "As rangers, we get to do something really meaningful. Our work has an impact on everybody's life on this planet. Personally, the best part of my job is that it is not a job at all. I feel very privileged to do something I am so passionate about and get paid to do it. There are very few people in the world who can say that."
"I have a soft spot for bears"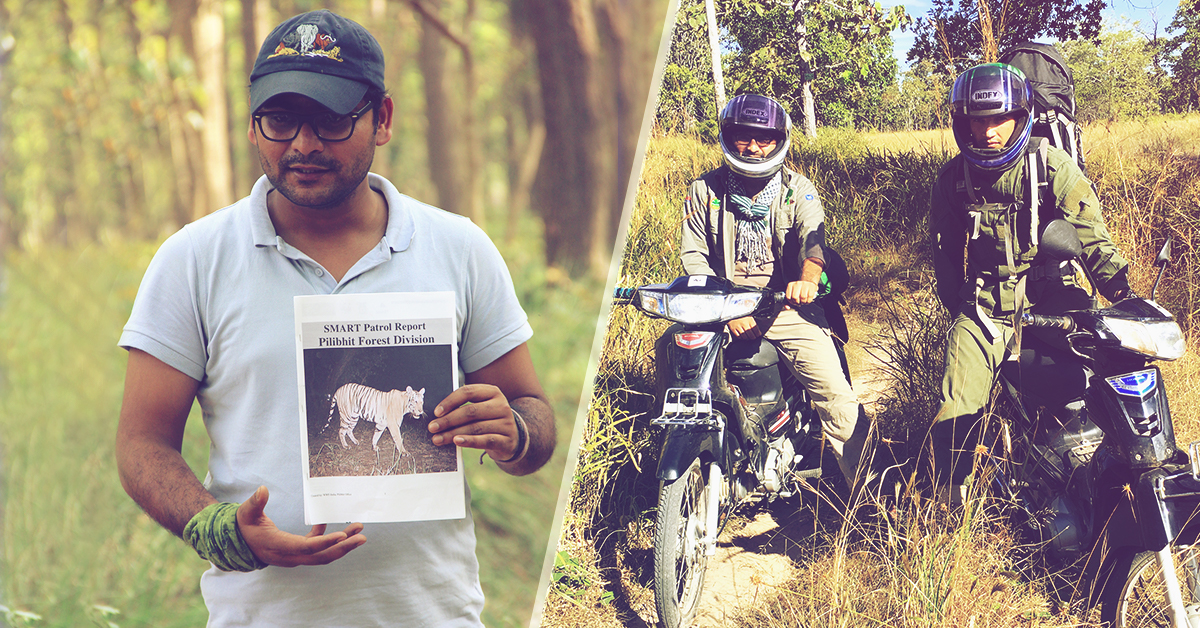 Image credits: WWF Tigers Alive Initiative, Eric Becker/WWF US
There's no doubt that Rohit has had his fair share of fascinating experiences as a ranger, including some pretty interesting animal encounters. During his time in India as a bear keeper, he hand-raised several bear cubs and rescued several others from captivity and conflict situations. "I have a soft spot for bears," he admits.
Another experience Rohit fondly remembers took place in Cambodia when he received a call from a community member living near a protected forest just as he was leaving his office. The caller was a wildlife informant who helps gather valuable intelligence on wildlife poaching. "He told me that villagers had reported seeing a baby cat, possibly a leopard, on a farm," says Rohit.
After driving for around an hour along dusty roads,
 Rohit and his team arrived at the ranger station. From there it was 
another half hour walk. "On the way, many villagers 
joined us," he recalls. "I asked them to stay back because I didn't want to upset the animal. Then, I went into the bush and saw one of the cutest animals I have ever rescued. It was a baby leopard cat! I lifted her into my arms and started walking back towards the village. Everyone who saw her said that she was 'saat chin kei', the most beautiful and cutest animal they'd ever seen. At that moment, we decided to name her Saat (pronounced sah-art)."
Rohit took care of Saat for three days but since she was too small to be released back into the wild they had to move her to the rescue center near Phnom Penh, the capital of Cambodia. "Having spent three days with her, I found it a very emotional moment when it was finally time to say goodbye, but I knew it was the best thing we could do for her," Rohit says. "
After we rescued Saat, we rescued several other leopard cat babies, as well as other animals and birds, but the memories I have from Saat's rescue will always remain with me."
Learn more about rangers and their important work with organizations like WWF and make sure you download Viber so that you can follow WWF and send WWF stickers to your loved ones, reminding them how important wildlife conservation is to our planet.