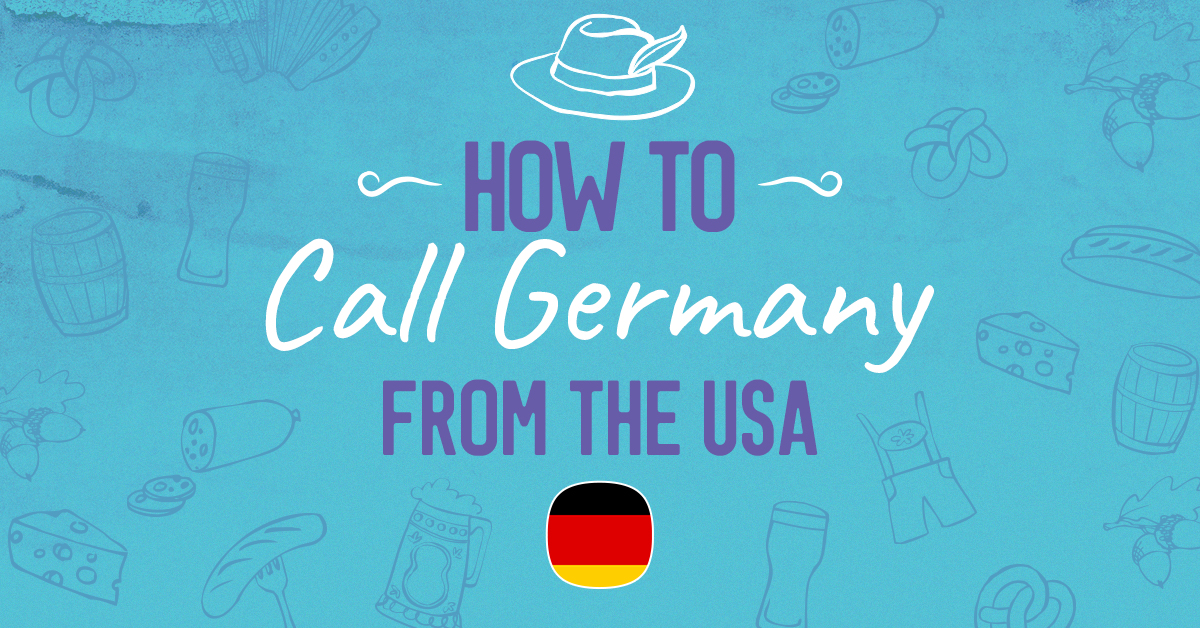 Looking for a low-cost and convenient way to stay in touch with friends and family in Germany? Finding a cost-effective and simple way is key. Make sure you're aware of the time differences before making your call and check out our how-to guide to learn how to call Germany from the USA without worrying about hidden fees or complicated calling processes.
Getting Started
There is one time zone in Germany, so chances are you won't accidentally wake up your family member or friend from their beauty sleep if you check the local time before calling Germany from the USA. Once you've figured out it's a safe time to dial, follow these few easy instructions.
Learn How to Call German Landlines and Cellular Numbers
011 – The USA exit code, which needs to be dialed whenever you're making an international call from the USA or Canada.
49 – Germany's calling code
Area code – Check out this list of Germany area codes to find the one you need.
Phone number – May not begin with 0 and should be made up of 5 to 12 digits, including area code for a landline number.
This is an example of what your call to Berlin, Germany from New York in the USA should look like:
011 49  30 ???? ????
In order to call a German cell phone, follow this format, and make sure your number consists of 10 or 11 digits: 011 49 1X ???? ????
1X can be 15, 16 or 17.
Low-Rate Viber Out Calls to Germany from 1.9¢*
Now that you've learned the ropes and are an expert on how to call Germany from the USA, you're free to make your call. However, the service you choose to use in order to dial your loved one's number is no less important than figuring out how to dial in the first place. Viber offers you free Viber-to-Viber calls so you can dial anyone around the world without having to pay anything. However, if you'd like to call a landline or someone who doesn't have an internet connection, Viber's low-cost calling service, Viber Out will enable you to do so without breaking the bank.
With Viber Out you can make calls to Germany from the USA* from 1.9¢ to landlines and 8.0¢ to mobiles. You can also opt for one of our two calling plans: the credit plan worth 263 minutes for $4.99 and the Viber Out monthly subscription plan worth 100 minutes at a rate of $1.99 per month which will help you save 75% on your calls to Germany from the USA! Choose the plan that best suits your calling needs for the best calling experience.
Viber Out's low calling rates enable you to stay in touch with your loved ones no matter where they are. Learn more about how to call different countries from the USA by checking out our how-to series, in which we teach users how to call France from the USA, how to call China from the USA, how to call Nigeria from the USA, how to call the UK, how to call Mexico from the USA, and so much more.
Let us know who you can't wait to call in Germany using Viber Out on our Twitter page.
*Rates are subject to change.