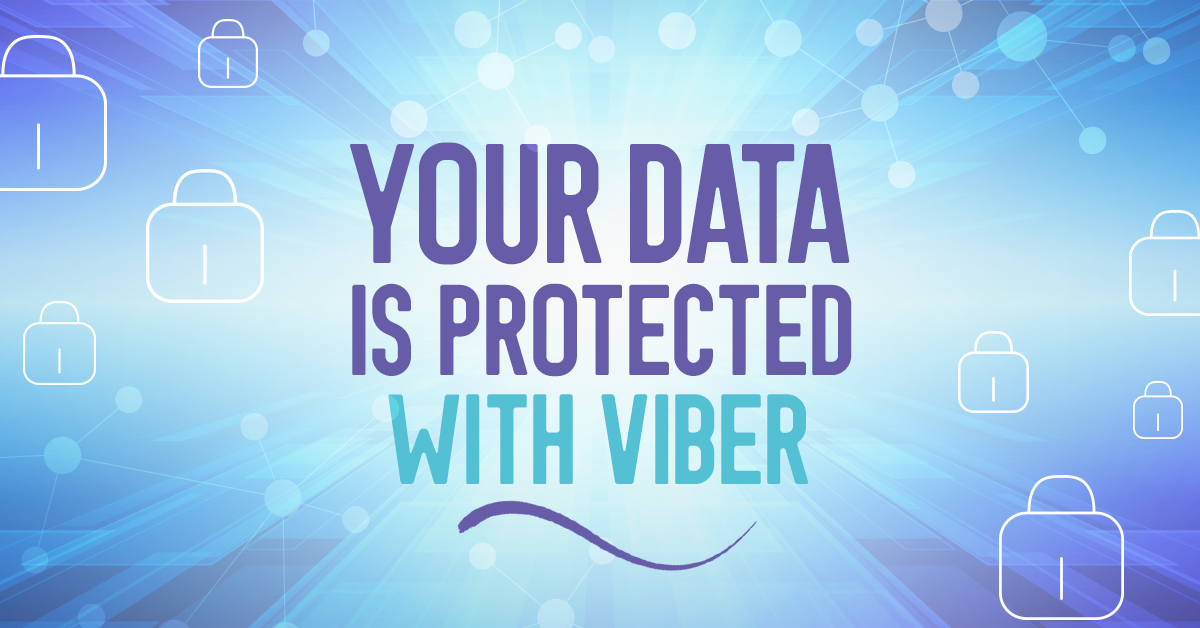 With 50% of the global population having access to the internet, there's no wonder that the need for privacy and security in our messaging and social media communication is so important to us. Whether we like it or not, out of the 21.9 billion text messages we send per day, there are quite a few messages we'd prefer remain private if not totally secret. Sharing sensitive information, such as your credit card number or any login information can be tricky and even dangerous if you use the wrong platform. Here are the ways that we keep your communications secure and empower you to protect your privacy.
End-to-End Encryption by Default
When we became one of the first messaging apps to introduce full end-to-end encryption, it was our priority to make it the standard on Viber, and not a special feature or option to be turned on in your app settings. With end-to-end encryption on by default, all of the time, no one but you and the people you're talking to can see your messages or hear your calls, not even Viber.
Security You Can Trust
Since Viber doesn't have access to your messages and calls, Viber can't target you later or bombard you with ads related to your conversation. What's more, we simply can't share or sell your information to any third-party including our parent company, Rakuten.
More Than Encryption
How does end-to-end encryption work? Simple: the messages you send make their way from your device to the person you're communicating with in the form of a code that only the recipient's device can translate to plain text. Nothing you share is even stored on Viber's servers once delivered.  So, if for example your conversation partner's phone is off or they don't have an internet connection, your message will wait patiently on Viber's servers – still safe, encrypted and in the form a code – until their device is prepared to receive it.
Secret Chats
For added security measures, you have Secret Chats which give you an added touch of privacy. Secret Chats allow you to set a self-destruct timer for every message in the conversation. Messages in these chats are not only end-to-end encrypted but if the recipient is using an Android phone, they can't be screenshot. If the recipient is using an iPhone, the sender will receive a notification if someone tried to forward or screenshot the message and images as well as videos will appear blurry until they're opened.
Hidden Chats
In case you'd like to add an extra layer of privacy and secret chats just won't cut it, you can always start a hide a conversation, which will remain completely hidden from your chat list. You'll be able to access it whenever you need to with a secret PIN.
Trusted Contacts
You can also verify the identity of who you're chatting with by exchanging secret keys. Viber will notify you if anything about the contact's details changes so you can be sure the person you're talking to is who they say they are.
Hide Your Online Status
This secure feature lets you control when others can see your online status and the delivery status of the messages they send you.
Finally, if you need an added feature to help protect the content you're writing or sending, you need only use our delete messages feature which hit its 7th billion mark last year. Delete any message you may have accidentally sent to the wrong recipient or simply regret writing in a matter of seconds.
If you need any more information about data privacy on Viber, check out our support page and feel free to tell us on Twitter which feature you like the best.