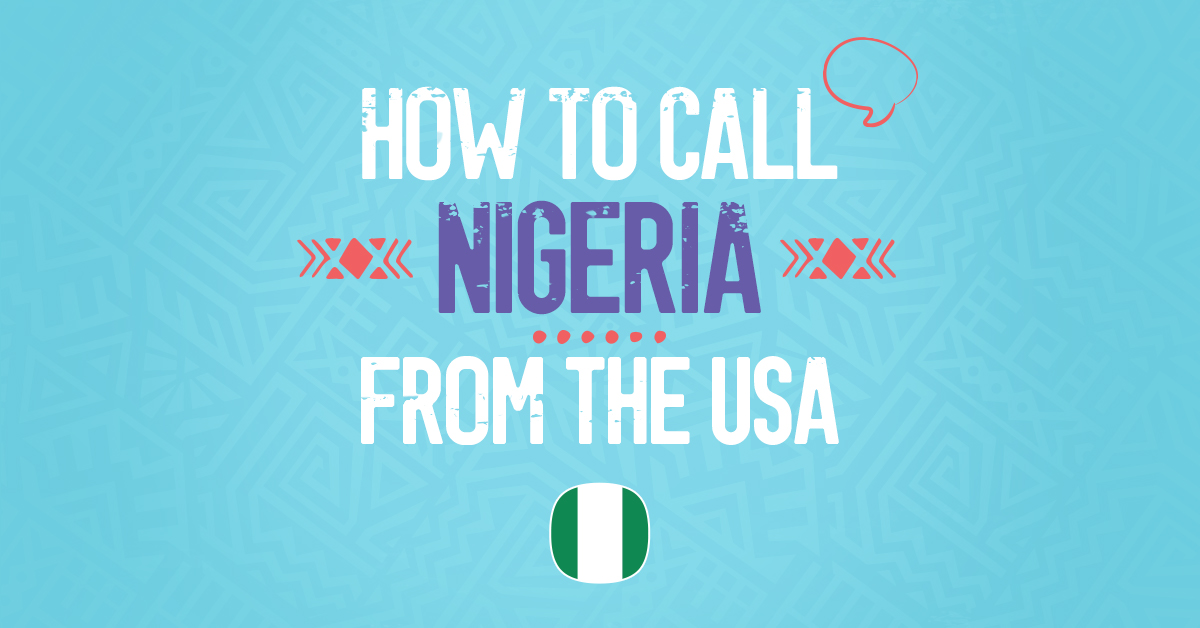 We all have family, friends or even co-workers we need to contact abroad, which is precisely why we're constantly looking for the best and less costly way to make international calls. Many of us sign up to expensive calling services while some of us opt for pricey calling cards. However, there are better alternatives that will help you get in touch with your loved ones. In case you happen to want to reach your family or friends in Nigeria here's a how-to guide that will help you learn how to call Nigeria from the USA. As a bonus, we've got all the information you need on the best alternative to the calling services and calling cards you've been using so far. So, read on.
Getting Started: Making the Call
Begin by checking the current time in Nigeria before you make your call. Then dial according to the following instructions:
011 – The USA exit code, which needs to be dialed whenever you're making an international call from the USA or Canada.
234 – Country code for Nigeria
Area code – Should be between 1-2 digits. Check out this list of area codes to find the one you need.
Phone number – Should be between 5-7 digits.
This is an example of what your call to Abuja in Nigeria from the USA should look like: 011 + 234 + 9 + ??? ????
In order to call a Nigeria cellular phone follow the next format:
011 + 234 + XX ???? ????
XX will be either 70, 80, 81, 90.
Low-Rate Viber Out Calls to Nigeria from 10.9¢
You may now know how to call Nigeria from the USA like a pro, but that doesn't mean you've figured out the best way to make the international call without breaking the bank. Viber offers its low-cost Viber Out calling services that will enable you to make international calls to anywhere in the world without having to worry about going overboard with your expenses.
Viber Out helps you call Nigeria from 10.9¢ per minute for landlines and from 11.9¢ per minute for mobiles. However, if you'd like to make longer calls we recommend purchasing one of our three calling plans, beginning at $9.99 per 92 minutes when calling Nigerian landlines.
If you'd like to call other destinations with Viber Out check out our calling rates, or find the location you're looking for in our how-to-call series, which teaches you how to call the UK, how to call Mexico from the USA, how to call Canada from the USA, how to call the Philippines, and how to call India from the USA.