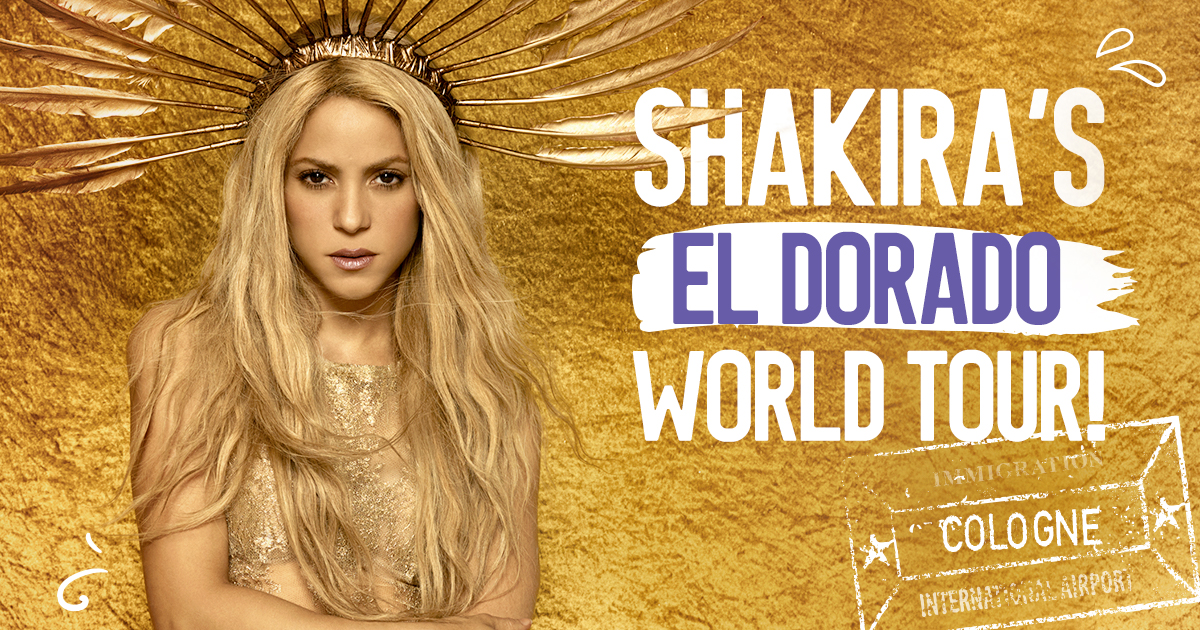 The road to El Dorado starts now! Join Shakira as she embarks on the first leg of her El Dorado World tour, which will include 33 cities in Europe and North America. It's been nearly six years since Shakira went on a world tour, which is all the more reason you should make sure you've got yourself a ticket!
The El Dorado World Tour will kick off on November 8th at the Lanxess Arena in Cologne, Germany, and will wrap up in Las Vegas on February 10th. As the Official Messaging App of the El Dorado World Tour, we thought we'd give you a short guide to s
ome of the cities in which Shakira will be visiting as well as learn from her what she's most looking forward to in each city.
Visit Cologne
If you're into Gothic architecture, Cologne is the place to be! The 2,000-year-old city is the largest city in the North Rhine-Westphalia and serves as the region's cultural hub. Here are a few of places to visit in Cologne if you're a true Shakira fan and want to be there on her opening night.
.@shakira's #ElDoradoWorldTour kicks off in Cologne! Make sure to check out the city's #mustsee sites before the show starts! – Click to Tweet
Cologne Cathedral (Dom)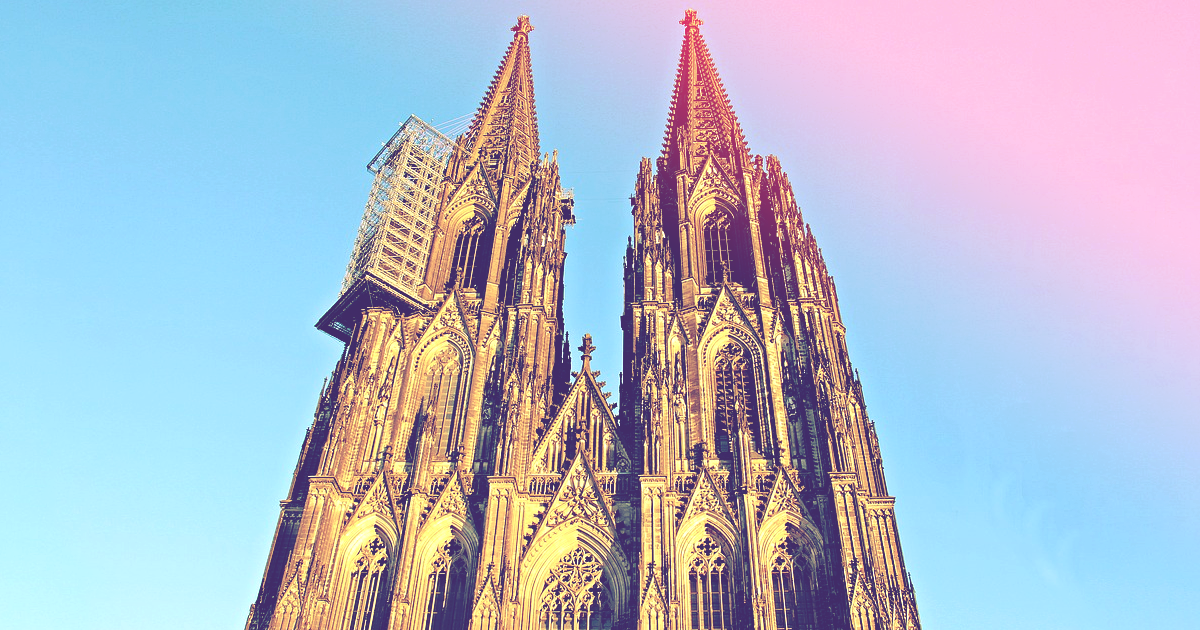 The Cologne Cathedral is the #1 tourist site in all of Cologne and in all of Germany, attracting around 20,000 visitors per day. The construction on the Gothic Roman Catholic began in 1248 only to be halted in 1473. Work commenced once more only in the 19th century, and the cathedral was completed according to the original plan.
KölnTriangle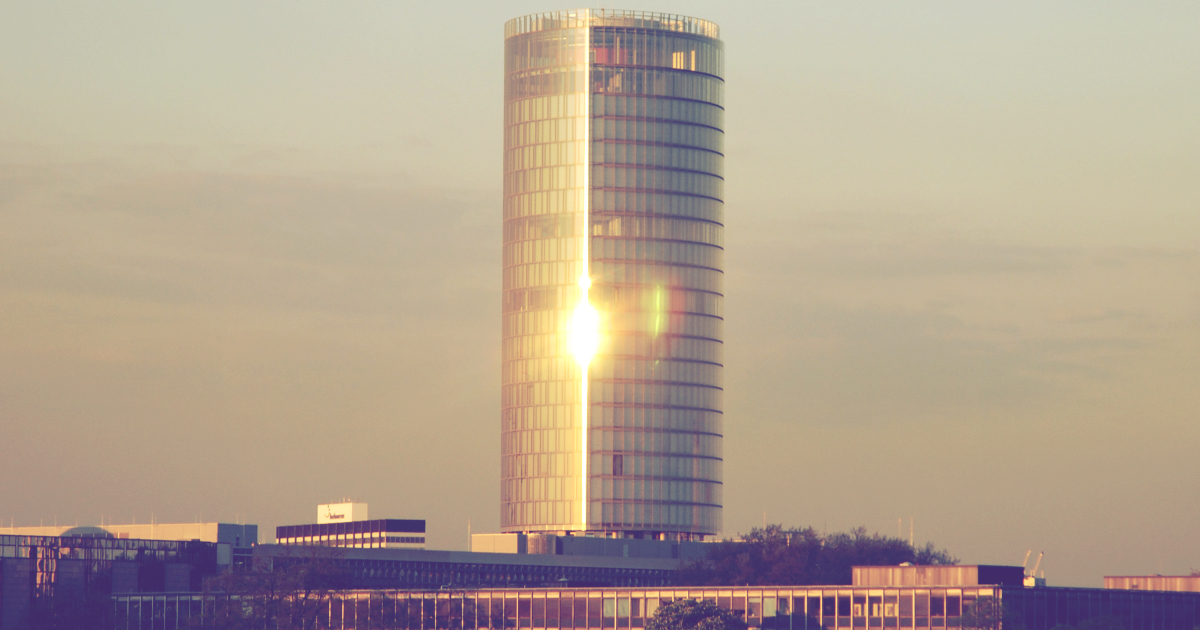 Stepping away from Gothic architecture and into more modern times, the KölnTriangle building stands at 339 feet and offers visitors a wonderful panoramic view of the old city and the Rhine River from its observation deck.
Drink a Kölsch
Get ready for Shakira's concert by checking out the amazing pubs Cologne has to offer. Whether you'd like to sit in a Biergarten or at a regular bar, drinking the Kölsch, Cologne's trademark brewed beer, is a must.
Cologne Chocolate Museum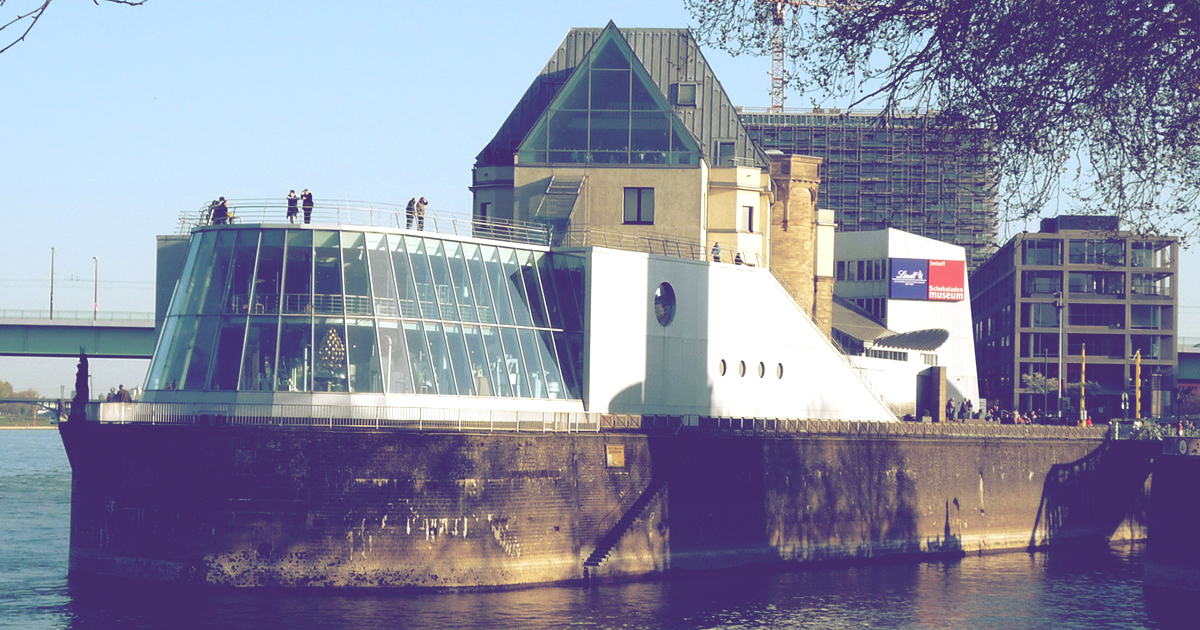 There are quite a few museums to visit while you're in Cologne, including the Ludwig Museum of modern art and the Romano-Germanic Museum. However, if you happen to have a sweet tooth, the city's Chocolate Museum is bound to satisfy your craving. With 5,000 guided tours and 675,000 visitors a year, the museum is in the top ten of German museums. Learn all about the chocolate making process, from chocolate beans to finished Lindt products. Yum.
Cologne Zoological Garden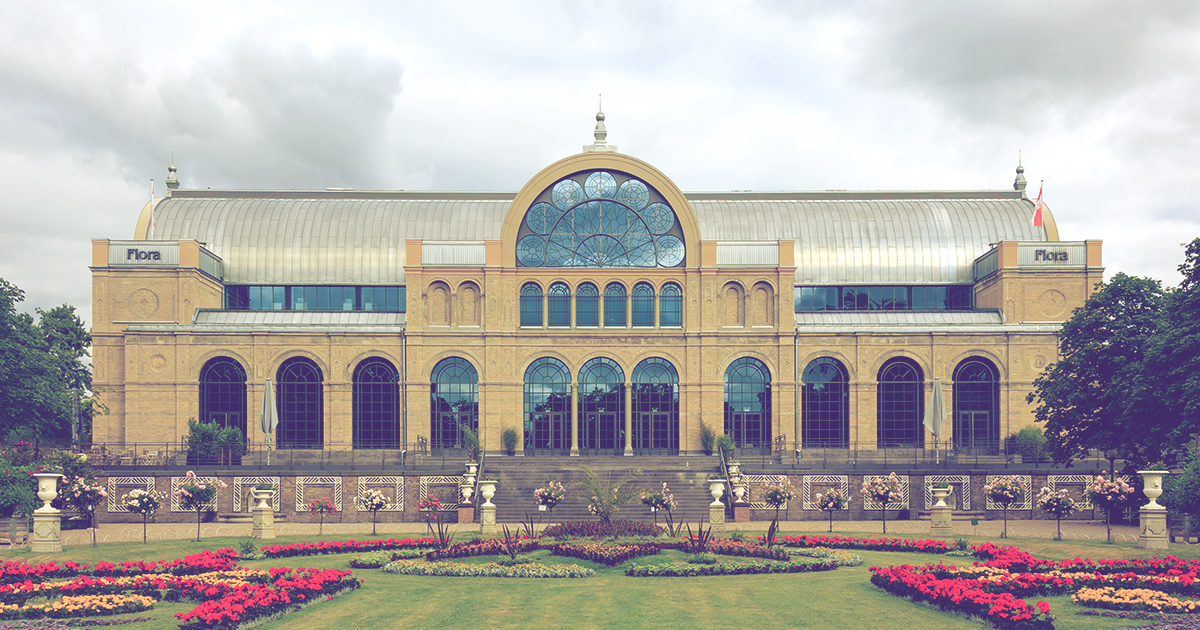 With over 7,000 animals of more than 700 species, the renowned Kölner Zoo makes for a great day outing. It even includes an attached aquarium and rainforest hall. Even though the zoo, which was founded back in 1860, was nearly destroyed in World War II, it managed to reopen in 1947 and has since been active in preservational breeding of animals that are in danger of becoming extinct.
The Cologne Christmas Market
If you manage to extend your trip to Cologne until November 27th, you'll be able to enjoy the beautiful Christmas markets the city has to offer. There are a few Christmas markets in Cologne, all of which offer visitors a true holiday experience filled with mulled wine, hot chestnuts, gingerbread, gifts and souvenirs. Check out this map for the specific location of the markets.
Now that you're ready for your Cologne visit, make sure to pack your Shakira tickets with you so you've got everything you need for the El Dorado World Tour! In case you haven't yet, download Viber so you can follow Shakira and get the lowdown on how she's preparing for the El Dorado World Tour!
Editor's note: Shakira has just announced that due to her straining her vocal chords she will not be able to kick off the El Dorado World Tour in Cologne. Make sure to follow Shakira's Account to get more information regarding the tour and it's starting date.