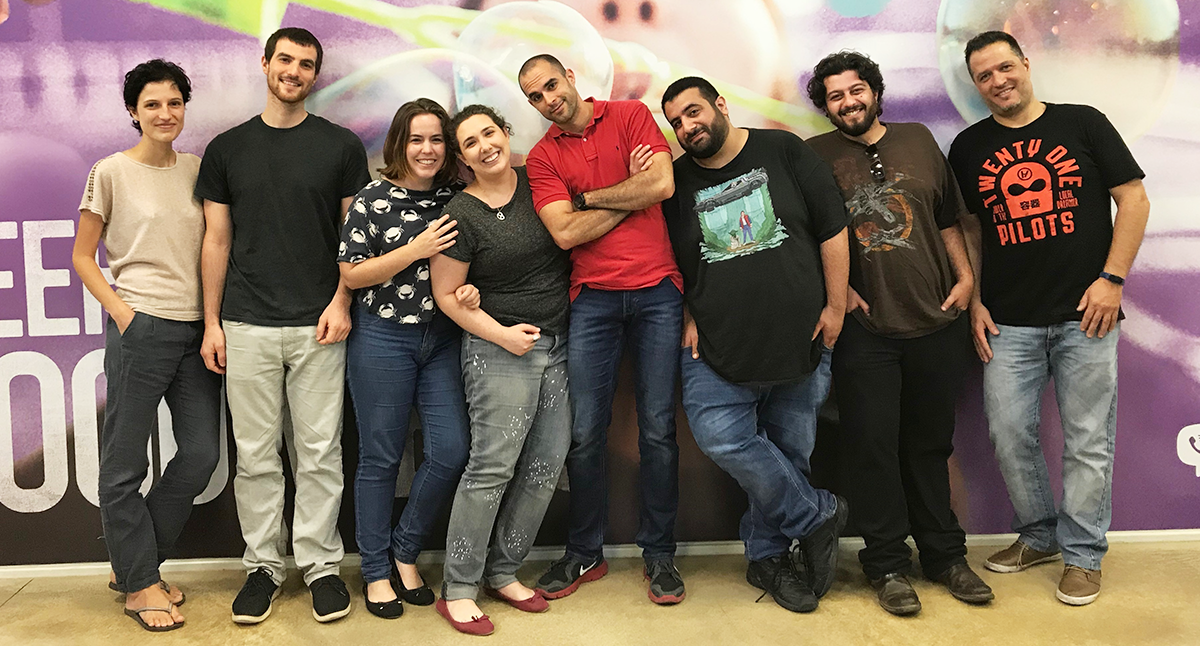 On the right: Moty with the support team in Tel Aviv
As the primary way of communication for millions of people worldwide, Viber helps connect people to their loved ones, work colleagues and friends no matter where they are. This requires Viber's support team to be available for questions at all different time zones, 24 hours a week. We caught up with our head of customer services, Moty Rokach, to learn more about the skilled group of people who make up Viber's support team, and what they do to help our users.
The Challenges of Running a Global Service Operation
"Viber has more than 800 million users and hundreds of partners," Moty explains. "The support  team's goal is to guarantee these users are satisfied with our application and our services and to provide them assistance whenever they have an issue."
Moty manages a team of support agents and customer success managers in four locations: Tel-Aviv, Minsk, Manila and Tokyo. "In order to maintain a high level of customer satisfaction, I make sure that everyone on the team has all the resources needed to do their job in the most efficient and professional way possible," he says.
"Running a global service operation is a challenging task," he admits. "One of the main parts of my job is to see to it that everyone is up to date with the app's latest updates and features, which are constantly changing. This includes providing versions before they are released so that everyone has a chance to try everything that is new and really understand how everything works.
It's also important that each team member is happy and satisfied with what they do and with the rest of their team. Being part of the support team requires dedication, attention to detail, patience and quick learning skills. All these make for a challenging yet extremely rewarding position. Since our team members work in a multicultural environment and need to correspond with one another as well as with our many global users, I visit each office once every quarter and see for myself how things are running. On some occasions, I also bring team members from remote offices to our main office for training. Our training for new support team employees is extensive and can take up to four weeks, during which they are expected to learn the app's basic features and the ways in which we communicate with our users."
In order to stay in the all-things-Viber loop, the global teams have weekly syncs. "During our Viber video meetings we go over everything that's new in the app and in the company, refresh procedures and get feedback from each other," Moty explains. "We learn from each other's mistakes and successes and find ways to continuously improve our service."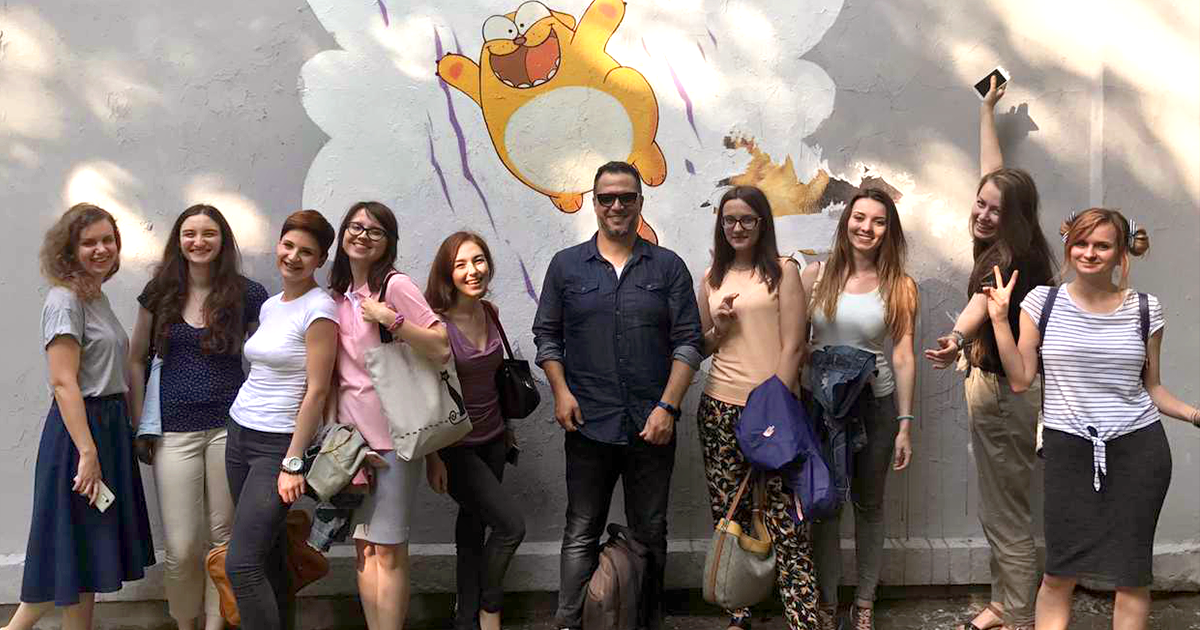 Moty with the support team in Belarus
An Average of 3,000 Daily Tickets
Since the app is constantly changing, the team has to be prepared to answer any type of app-related question regarding anything from how to download the app to how to properly work the newest feature that's been released. With an average daily volume of 3,000 tickets, Moty says that the team mostly receives questions about activating the app and how to back up and restore data. "The types of questions asked vary depending on the kinds of new services or features we've released," he adds. "In the last few weeks, for example, the most common question we received from users was how to get tickets to Shakira's concert."
Every so often, however, the support team gets to answer more original questions. "Sometimes we get the weirdest questions from our users," says Moty. "One user, for example, wanted to know whether Shopping Panda, from one of our sticker packs, was a male or female, while another curious user wondered whether our other sticker characters, Blu and Mayo, were in fact in a relationship. Now, how would you answer something like that?"
If you, too, have questions for our team of support wizards, check out Viber's support site, or don't hesitate to reach out to us.