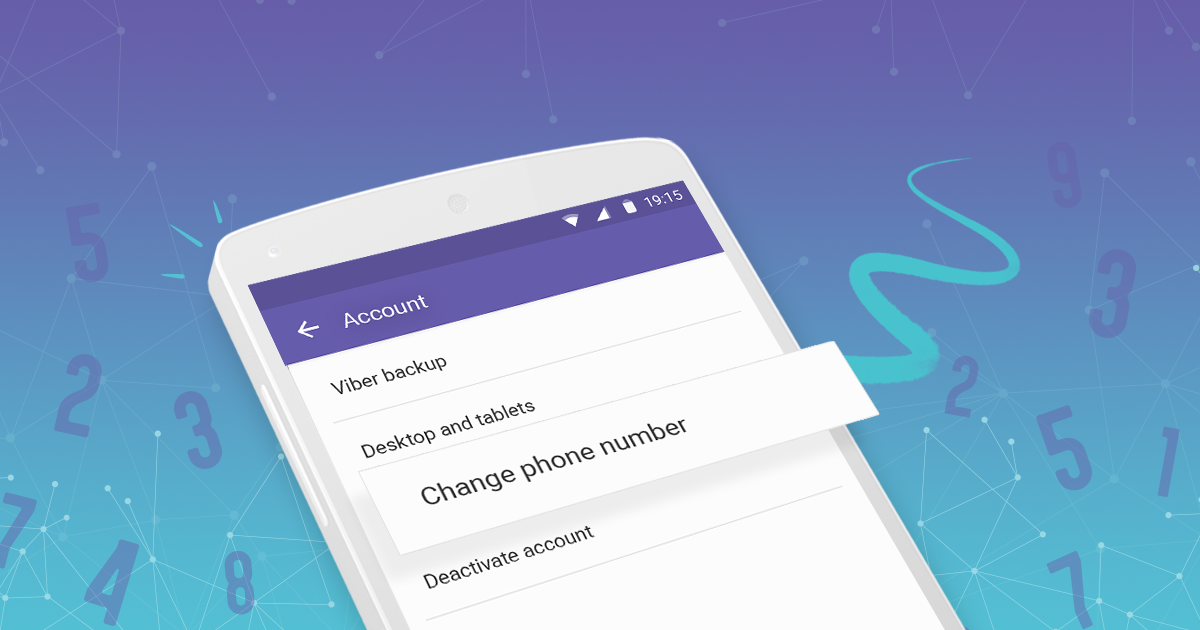 Gone are the days in which you had to say goodbye not only to your former phone number but to years and years of conversations with family and friends, photos you've taken and received, and hundreds of contacts you've saved. Whether you switched phone numbers because you got a new SIM card or a new number from work, or it's just time for a device upgrade, we're happy to let you know that you can now change your number and Viber will save your chat history for you.
Available on iPhone and Android mobile devices, our newest feature allows you to change your number on the same device! Once you change your number or move to a new device your Viber friends will receive a notification that your number has changed.
When Changing Phone Numbers on the Same Device
The time has come to change your phone number! Choose the Change phone number option, and remember to make sure your history is backed up before.
If you're only changing your number and keeping the same device, all of your chats, contacts list, Public Accounts you follow and sticker packs that you've downloaded will be transferred over to your new number. If you are changing devices though, you'll need to go through the same flow on your old phone, before you move your SIM card over.
Get in Touch with Friends on Viber
No matter whether you've moved to a new device or simply changed your phone or carrier, you no longer have to worry about friends and family not having your updated number. Your Viber account will notify your saved contacts by sending them an in-chat notification that you've changed your number, and reminding them to save your new contact details.