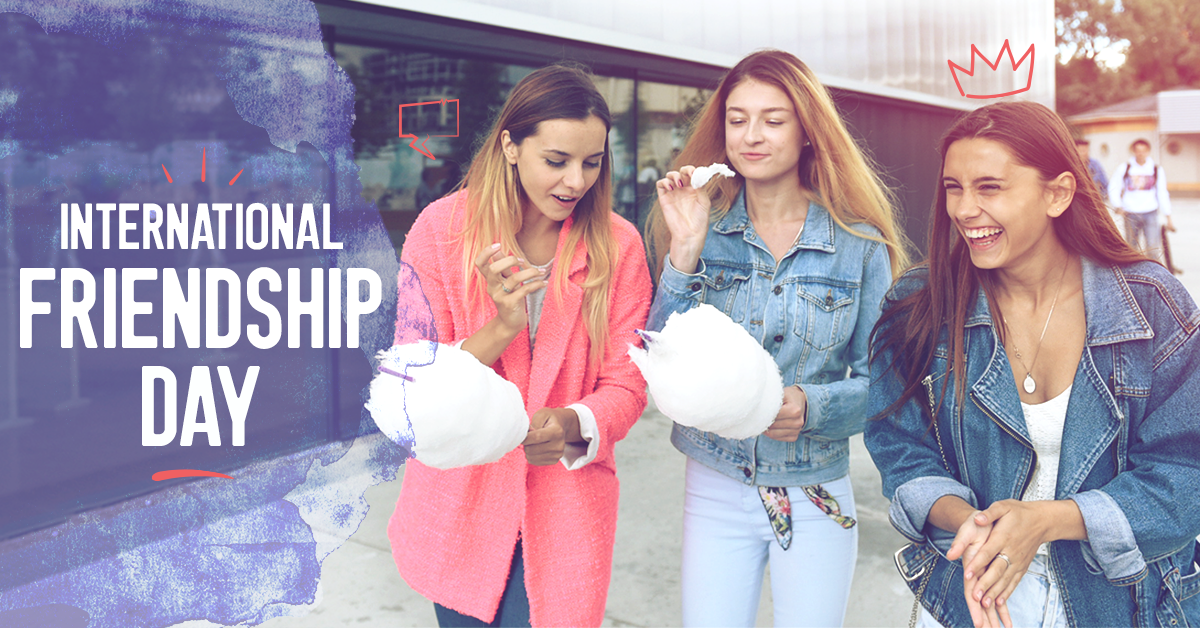 This Sunday, take a moment to reflect on your top person, your best friend – the person you can count on no matter where you are, and what you're going through in life. We all know how hard it can be to maintain a close friendship, but when a truly good friend comes along it is well worth the time and energy. Here's a list of 6 things you can do with your bestie to celebrate your incredible bond and this special day!
Take a class together
From fun pottery classes to yummy cooking courses, taking a class together can be a whole lot of fun. Whether you're interested in DIY courses, art, theater or long-term academic courses you can take online, shared activities like these will only bring the two of you closer together.
Bake or cook together
Nothing says "friendship" quite like two faces covered in chocolate. Spending time together trying to bake or cook is bound to be an exciting activity you won't soon forget. While you may be lucky enough to find a friend who happens to be a gourmet chef, chances are the both of you are going to make quite a mess in the kitchen. Check out Pinterest to find the recipe you're craving (and think you'll manage to pull off)! Or, if you're more into just looking at food, find a Viber Public Account with drool-worthy food pics and recipes, like Food Busker or 2Forks.
Go to a concert together
One of the main things that brings us closer together to our friends are our shared interests, so chances are pretty high you and your best friend like the same type of music. So, what better way to celebrate your friendship than at the concert of one of your favorite artists? Creating mutual experiences you'll never forget will give your stories to delve into long after the actual concert.
I just sent my bestie a @Viber sticker to celebrate #InternationalFriendshipDay. – Click to Tweet
Spend half a day online shopping
Looking for something specific online can lead to an online binge like no other, and who better than your bestie to pass the time online shopping with, or rather online scouring? Only they will be able to tell you whether the item you're thinking of purchasing is hideous or not, and will prevent you from going overboard with your shopping spree.
Spend an eternity finding the perfect profile picture
We've all been there: Spending hours trying to find the perfect profile picture for our social media profiles, and perhaps more importantly – online dating sites and apps. This action requires a minimum of one hundred photos to choose from as well as a helping hand from your best friend who will mercilessly tell you where you look your best, and which pictures simply don't make the cut. And don't get us started on figuring out the caption you'd like to add to the picture.
Take a trip abroad together
Nothing seals the deal on a great friendship quite like a trip abroad. Traveling together might introduce you to traits you never knew existed in your friend, and will provide you with an abundance of shared memories you can look back on at any time.
When it comes down to it, the most important thing is to show your friends how much they mean to you. You can do this with the simplest gestures, like giving them a call or video call using Viber, or sending them a loving friendship sticker pack – choose the girls sticker pack or guys sticker pack (use the promo code: Friends2017)! Whatever you decide to do, enjoy yourselves and remember to cherish your friendships every day of the year.