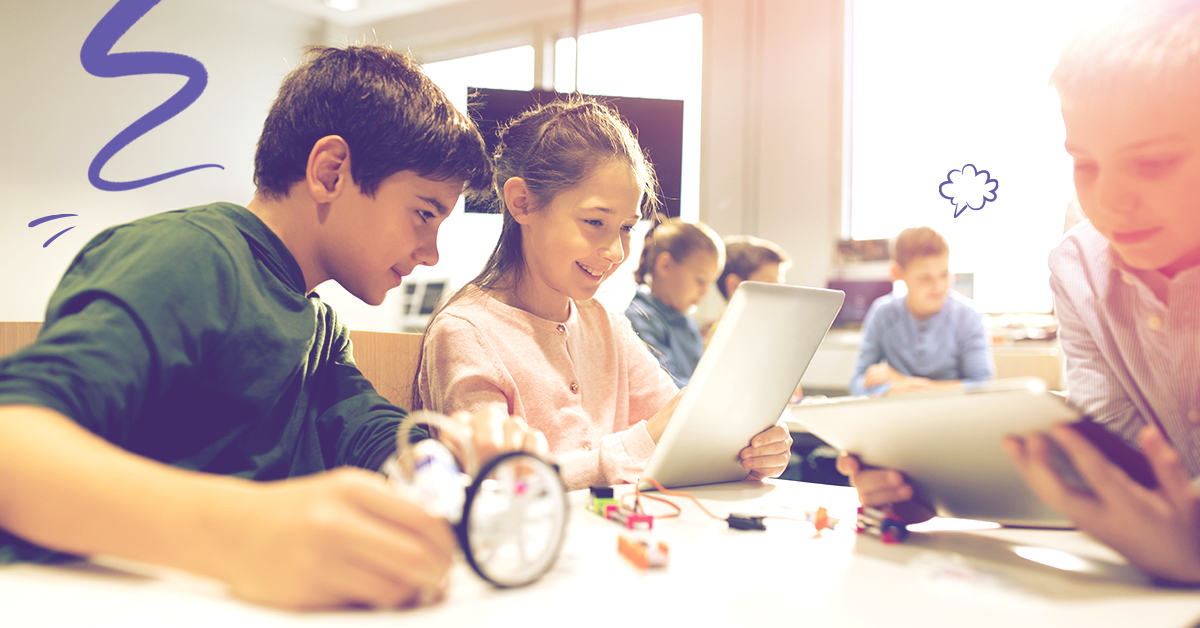 When we were approached by the Waitaha school for special education in New Zealand to create a tailor-made sticker pack for their students, we were thrilled at the possibility! We always knew stickers were a fun way to help us communicate and express ourselves, but working together with the Waitaha school has shown us that they offer more than entertainment value – they can help disabled children better communicate their feelings and thoughts.
Making Communication Fun and Exciting
Our project with the Waitaha school started nearly a year ago when the school approached us to help them create a better way for their students to communicate with each other, with their parents and with the school staff. Since their community in New Zealand consists of many very active Viber users, the school thought it would benefit their students to reach out to Viber and see how we could help. The school was using an outdated application in order to support communication between students with speaking difficulties, however the application only supported several images and a bit of text.
The new Viber sticker pack created for the Waitaha school aims to make communicating basic daily needs less of a struggle and less intimidating than it can oftentimes be for the special needs 12+ year-olds.
A Work in Progress
The school provided us with common words in the students' daily vocabulary—these are words that they would use on a regular basis to communicate how they are feeling or something that they need, or even where they are located. Since the students have issues with literacy and understanding visual cues, they tend to be easily confused by visual languages. Our sticker team took this into consideration and applied their expertise in creating visually expressive characters and began brainstorming ideas.  Eventually, they were able to take their ideas and turn them into visuals, sometimes aided by text as well. Every sticker that was created needed to be evaluated by the students and the school staff. It was important to make sure that all students, whose learning capabilities vary, would be able to understand each sticker in the same way, regardless of their reading capabilities or visual understanding.
This meant our sticker team had to go through several versions in order to create the perfect character and pack. After each round, the stickers were tested to see how well the students responded to them, as well as to see that they were able to locate the specific sticker they were looking for within the pack.
Many changes were made along the way. The tear shape in one of the stickers, for example, was changed from dark blue to light blue to better represent sadness to the students. The "work" sticker that originally had a character sitting in front of a computer changed as well, since the school's students don't normally sit at the computer, but are more likely to respond to images of a character carrying or lifting something. And the yellow school bus sticker was changed to a red bus, the actual color of the school's bus. All of these changes eventually made it easier and more intuitive for them to find they're looking for.
Another important aspect that the school emphasized in the creation of the sticker pack was that the pack would help increase the students' personal safety as well as social interaction. This came across, for example, in stickers like the "I'm hurt" sticker, which a student would be able to send automatically in order to best express their feelings.
Introducing Sam!
It was important the sticker pack didn't come off as too childish, but as cool and young. In the end, our sticker team went for a super clean design starring a stick-figure character named Sam that every Waitaha student would appreciate, understand and remember.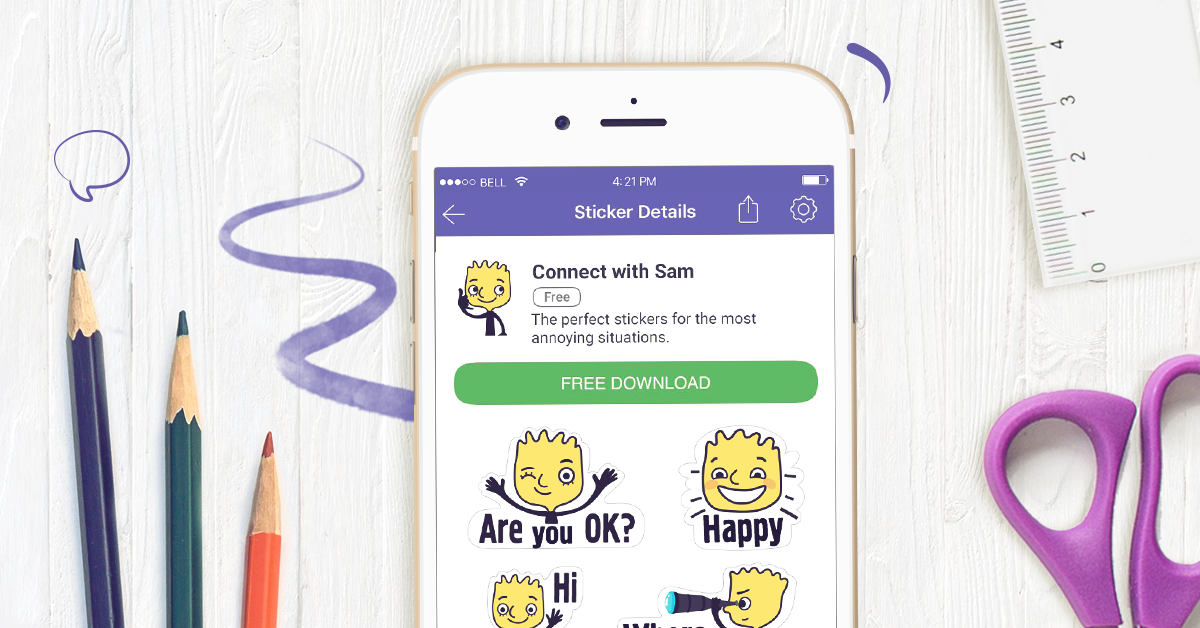 This project has been near and dear to our hearts. We love working with our community of users in order to bring them together and help increase users'- and, in this case, children's –  sense of personal safety and social interaction.
"Enabling free and intuitive communication is the core of what we do at Viber, so when we were approached by Waitaha School to create stickers that would help children in their everyday lives, we didn't hesitate," said Zoe Weisman, Head of Sticker Content. "Children are already at a disadvantage when it comes to expressing themselves because they can become overwhelmed with emotion, which often interferes with effective communication. Creating a tool that helps children with learning disabilities overcome their communication struggles has been one of the projects I'm most proud of working on."
If you'd like to contact us regarding a similar project, we'll be happy to hear from you: stickers@viber.com.