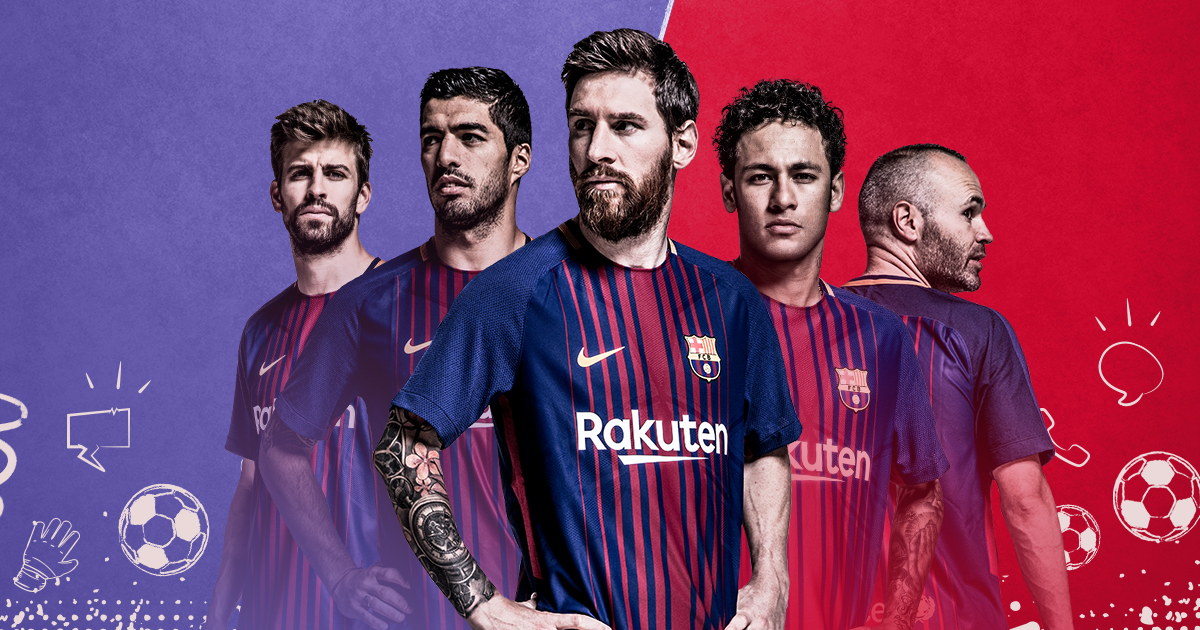 Rakuten is now the Main Global Partner of FC Barcelona, which means Viber is the team's official communication channel!
We couldn't be more proud to announce that as part of the Rakuten family, Viber has been named FC Barcelona's official communication channel!
Rakuten's 4-year partnership with the renowned Spanish football team will be more than just any other partnership, as the company will serve as the team's Main Global Partner and first Global Innovation and Entertainment Partner. And as Rakuten's instant messaging platform, Viber will connect the club and its fans to our over 800 million users worldwide through a variety of engaging and fun experiences.
Exclusive Barca Experience on Viber
Starting today, FC Barcelona will be launching their very own Viber Public Account that will include exclusive content for fans, a behind-the-scenes look into the lives of the football team's megastars, and the club's official news and updates. This week, followers of the Public Account will get special coverage from the launch event at the Rakuten headquarters in Tokyo, where the team will gather to celebrate the upcoming season.
Just before Spain's top football league, La Liga, games begin, Viber users following the Public Account will receive access to an exciting bot experience designed to make them feel like part of the action!
Along with the new Public Account, fans will also be able to download a  free and exclusive FC Barcelona sticker pack dedicated to the club and its famous players, with more of the team's sticker packs to be released throughout the partnership.
Força Barça! @Viber is @FCBarcelona's official communication channel! – Click to Tweet
Win a Trip to Barcelona!
To celebrate the partnership, Viber is launching a special competition to give one Viber user and two friends a once in a lifetime opportunity to win an all-inclusive trip to Barcelona to see the team in action from the VIP booth at Camp Nou.
Want in? All you have to do is download the FC Barcelona sticker pack and share one of the stickers with your friends. Then, click the icon that appears near the sticker you sent, enter your details and you might just be our lucky winner!
There's no doubt that fans of the club have plenty to look forward to over the next four seasons. If you're a fan, the first thing you should do after reading this is follow the Public Account.
Barça, Barça, Baaarça!!