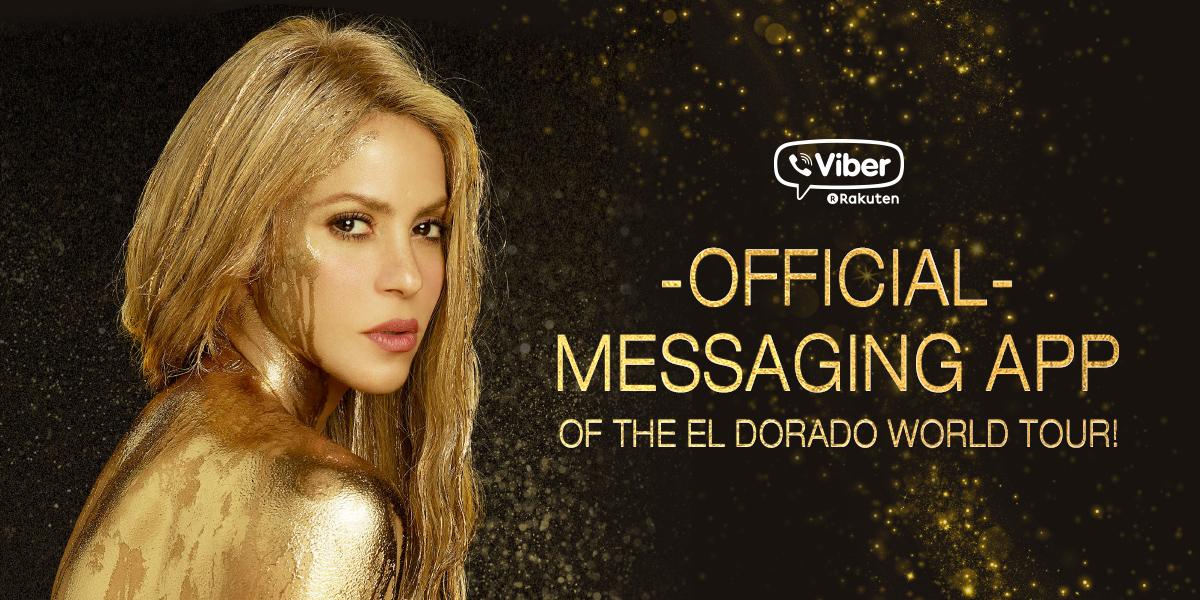 We've been exercising some serious self-control when it comes to keeping this secret for the past few weeks. But, today, we finally get to announce that Viber is going to be the Official Messaging App of Shakira's El Dorado World Tour!
Cool! What Does That Mean?
First of all, it means perks. Exclusive, Viber-only perks.
Viber users will enjoy all kinds of goodness when it comes to getting the full Shakira experience for this tour. First up, free Shakira stickers!
Secondly, it means always being in-the-know. By following Shakira's official Public Account, you'll get a 360-degree view of tour happenings and announcements as well as behind-the-scenes peeks into what Shakira and her crew are up to.
Exclusive Pre-Sale Tickets
Did we mention there would be perks? Pre-sale tickets will be available to Viber users tomorrow, June 28th, for one day only!
To get the Viber promo code, you'll need to have Viber (psst…you can always get Viber here). Then, follow this link to the ShakHQ Bot on your mobile phone: http://bit.ly/shakiraxviber
The bot will generate a personal promo code for you to redeem for up to four (4) tickets on Ticketmaster!
It's true ﹘ these hips don't lie.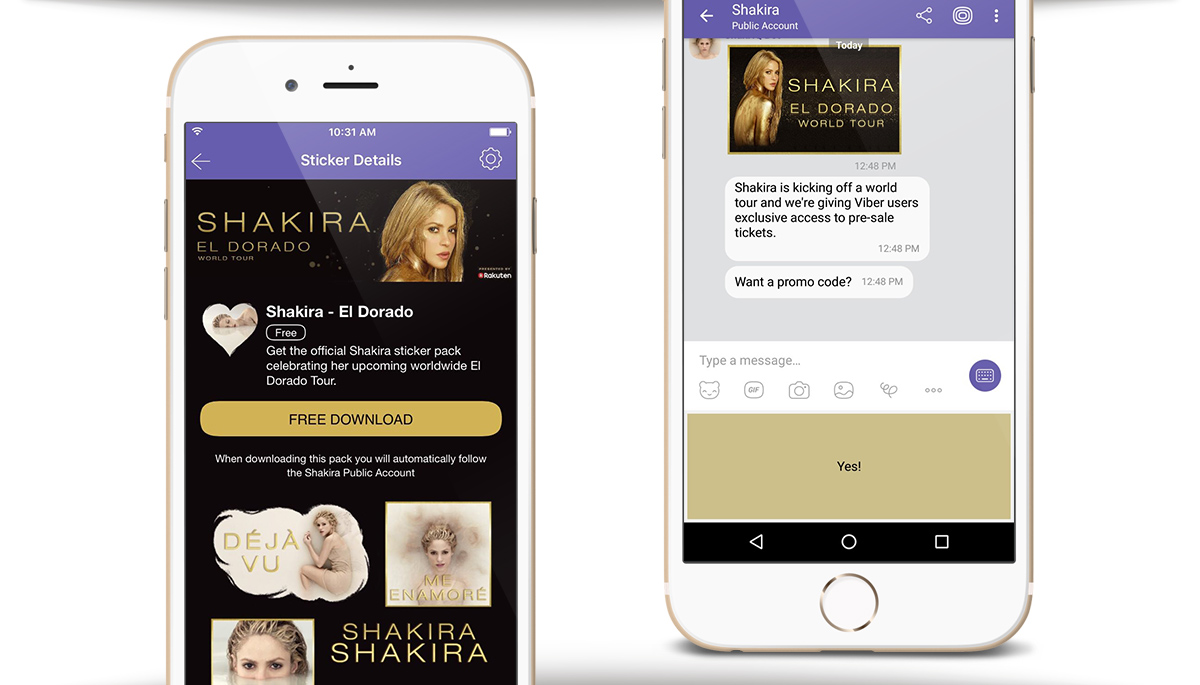 Tour Info
The El Dorado World Tour kicks off on November 8, 2017 in Germany and will continue throughout Europe, the US and Latin America. You can learn more about Shakira's El Dorado World Tour on the official website here.
After you get your exclusive pre-sale tickets, share in the fun and excitement by downloading your free Shakira sticker pack and keep up with the entire Shakira crew by following the tour on their official Public Account.
There's absolutely no better way to get hyped for when Shakira arrives in your city!