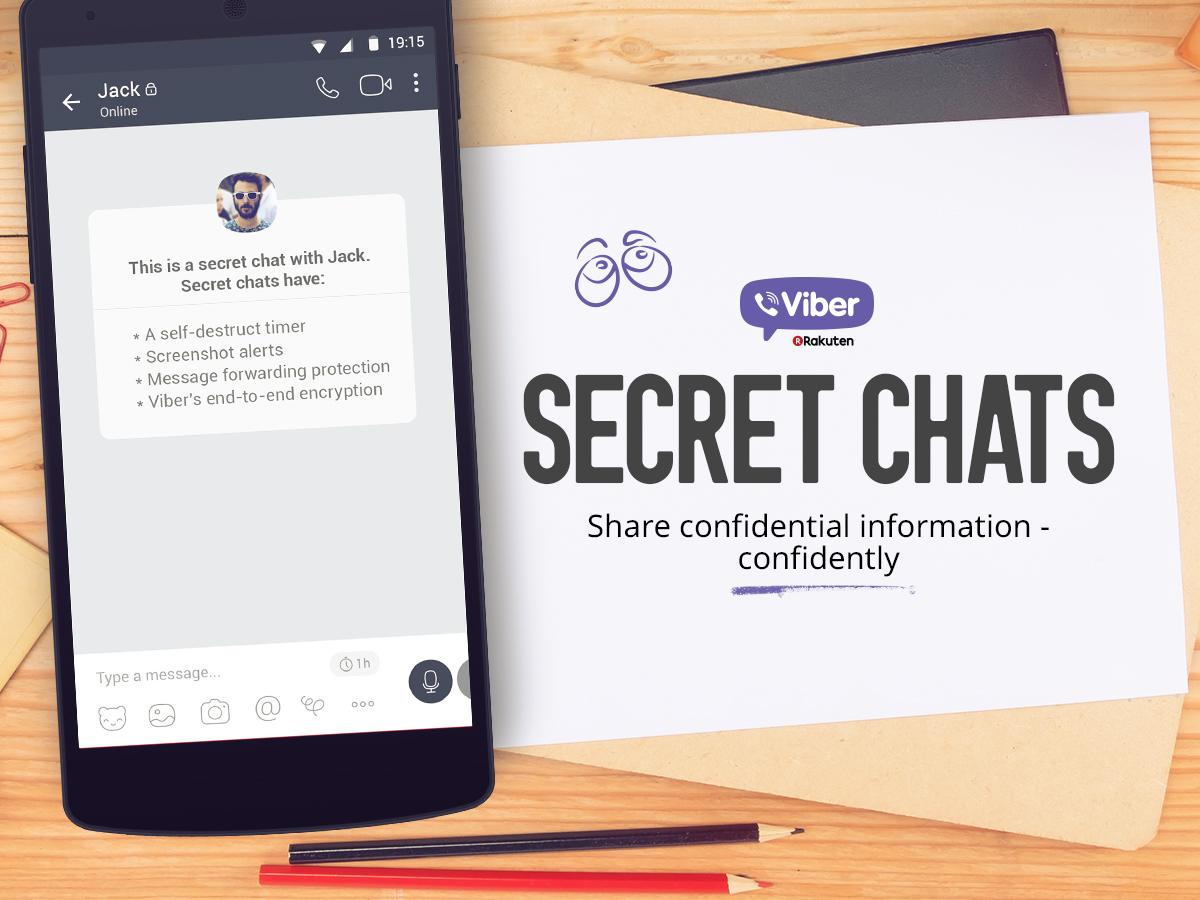 Having a messaging app that connects you to the people you care about is great – unless you feel like you can't talk about everything you want. When we introduced end-to-end encryption as the default protocol for all Viber messages and calls last spring, we knew that the added security measure would bring peace of mind to our users.
Still, in some situations, we want more than encryption. We want to go under the radar. That's why today we're introducing Secret Chats – conversations with advanced privacy elements that users have complete control over.
With Secret Chats, you can set a self-destruct timer for every message in the conversation. Messages in a secret chat can't be forwarded and screenshots are either totally unavailable or alerted to you by an instant notification in the chat screen. As always, your communications will continue to be protected by Viber's end-to-end encryption.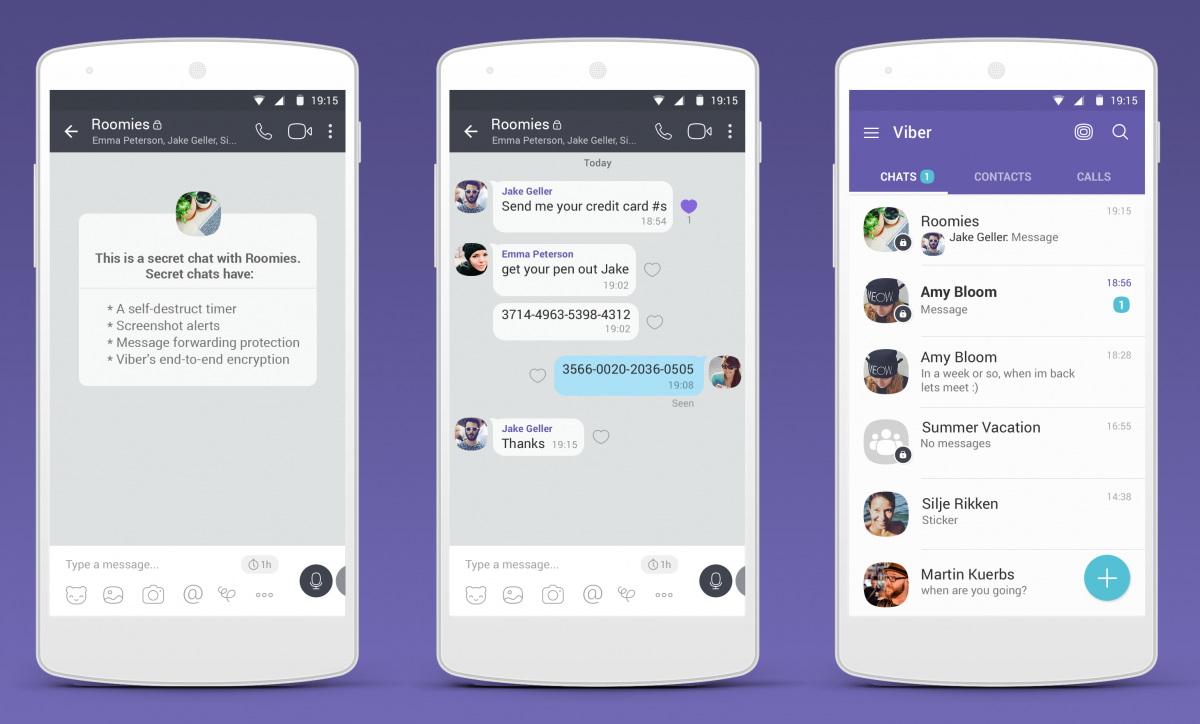 You can have two conversations going with the same person or group at the same time – one regular chat and one secret chat. You'll know which one of them is secret by the lock badge on the chat icon. Starting a secret chat from an existing regular chat will not delete or replace the regular chat, it will just start a separate one.
Secret Chats are another way Viber users can choose to connect freely and securely. Our goal is to continue to bring you features that will enable you to communicate without limitation and without hesitation.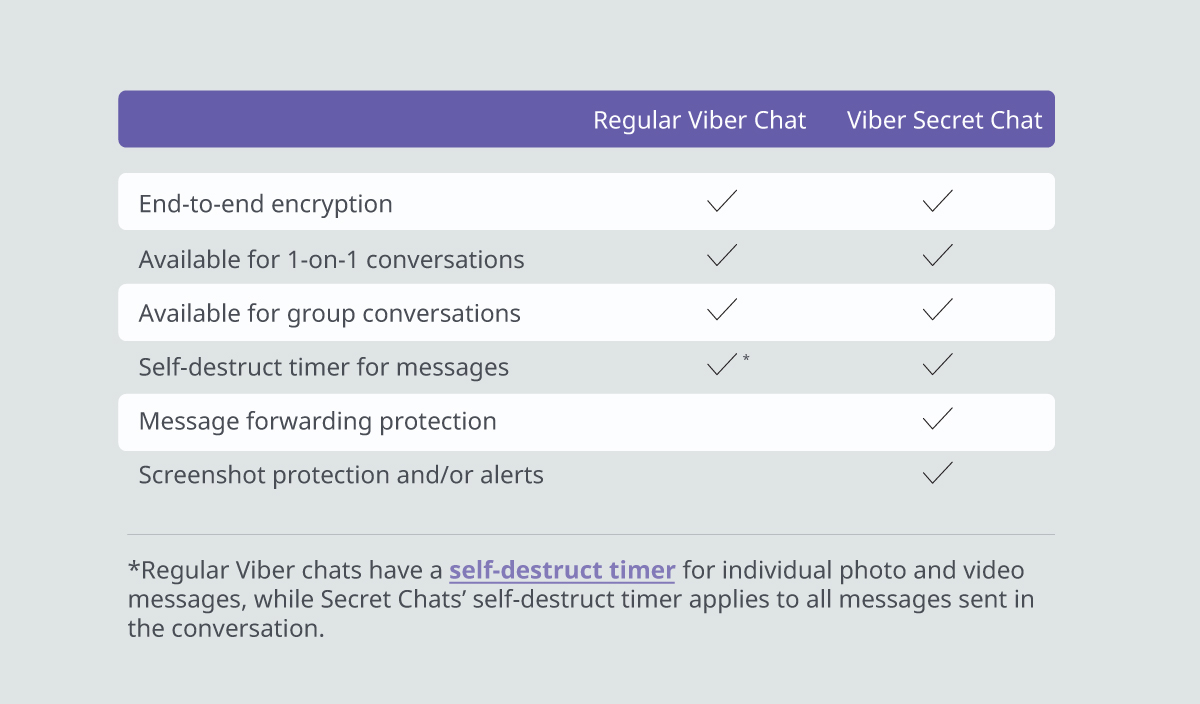 To learn more about Secret Chats, read the article we've written about it here.
Bonus: You can hide your secret chats and access them later with a PIN. Once you've created a secret chat, find it in your chat list – swipe left and select the hide icon on iOS, long tap and select "Hide chat" on Android. How's that for control over your private conversations?