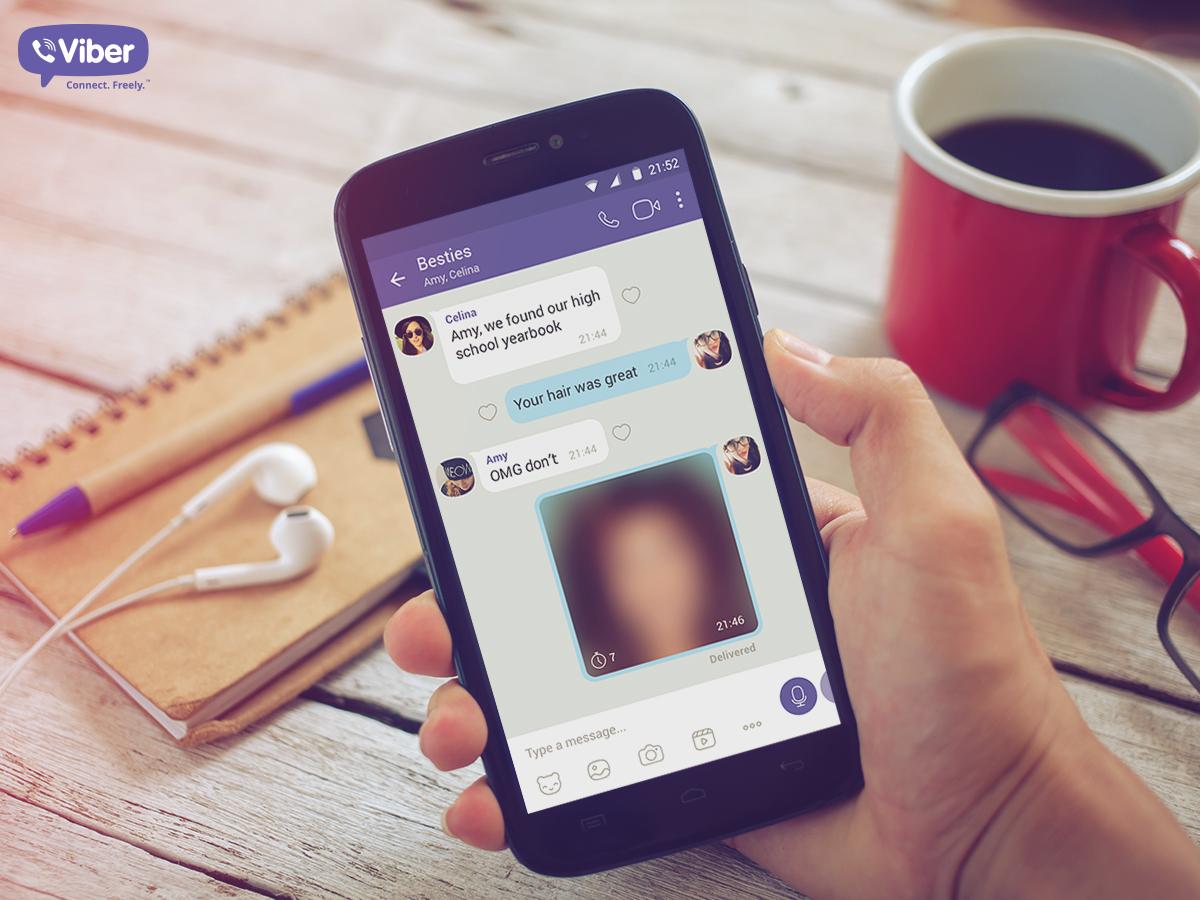 Make your conversations more meaningful by choosing what stays and what goes. Secret messages give you the ability to decide when the photos and videos you send will disappear from your conversation and, in doing so, let you decide what should and shouldn't be a permanent part of your conversation history.
Some things are meant to be seen once and then never again. When you send a secret message, it can be viewed exactly one time and, maybe more importantly, it can't be shown to anyone else afterward.
Video of your niece taking her first steps – cherish it forever.
Embarrassing yearbook photo you just dug up – give it a 7-second lifespan and forget it ever happened.
To get started, simply take a picture or video using the Viber camera or choose one from your gallery, set a time-limit and send. Once the media is opened on the recipient's end, the secret message will be visible for the time set (or, for videos, the duration of the video) and then it will disappear, without a trace. On the sender's end, a trace is left behind as an indication of when it was sent.
See it in action:
With secret messages, the fun of sending in-the-moment photos and videos doesn't come at the expense of your entire conversation. All of your chat history remains intact – only the bits and pieces you want to lose are lost.
Secret messages on @Viber let you send photos and videos that disappear after they've been seen! – Click to Tweet
To learn more about secret messages, check out this article on our support website.