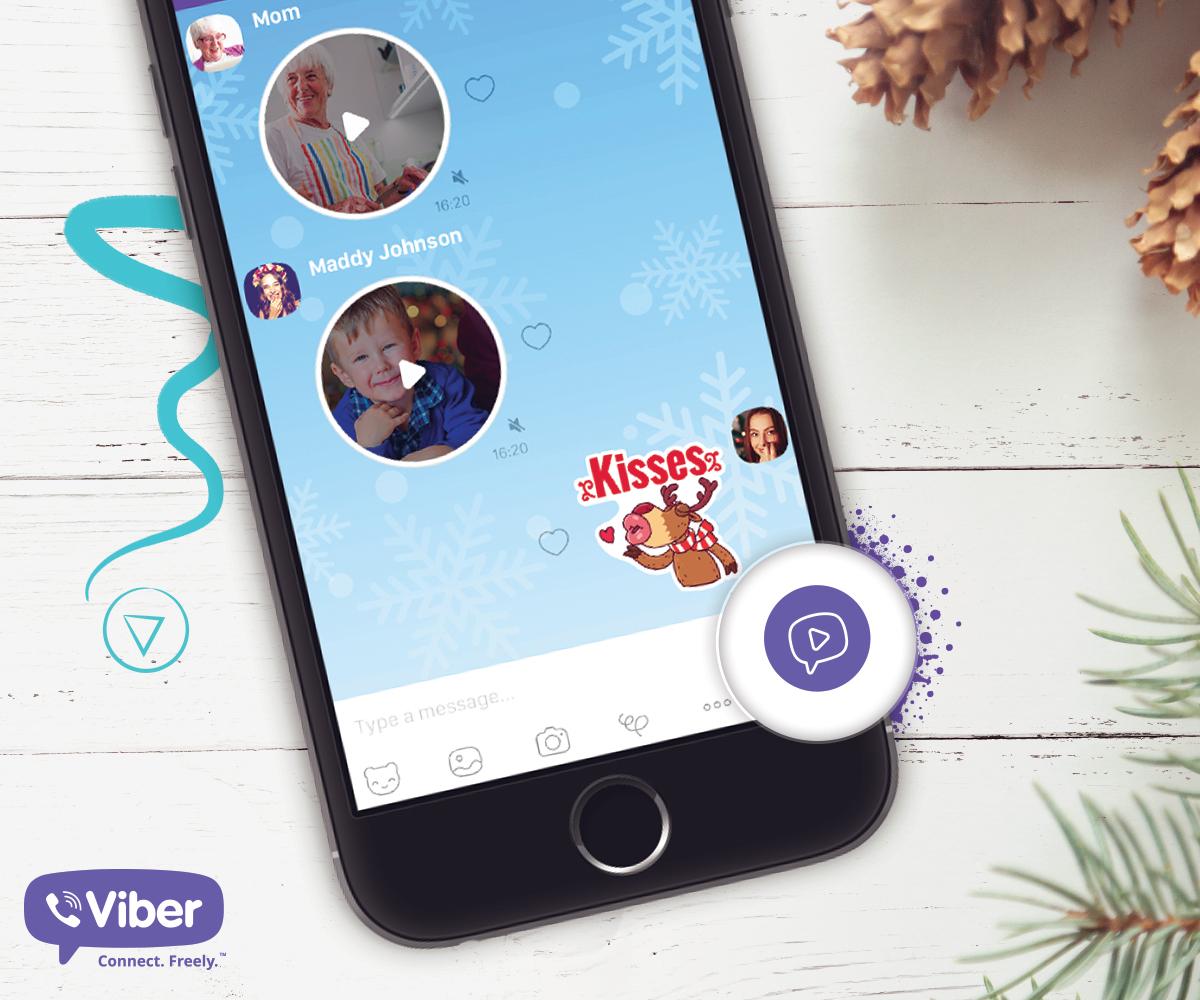 It might seem like keeping in touch with the people you love is already quite simple, but, hey, we felt that way when we were mailing letters across oceans.
The truth is, even though sending a text or making a phone call is easy, it sometimes lacks a certain emotional connection that we, as humans, crave. Some situations might call for more substance, but face-to-face interaction isn't possible. In those times, Instant Videos give you a new way to add personalization to your communications.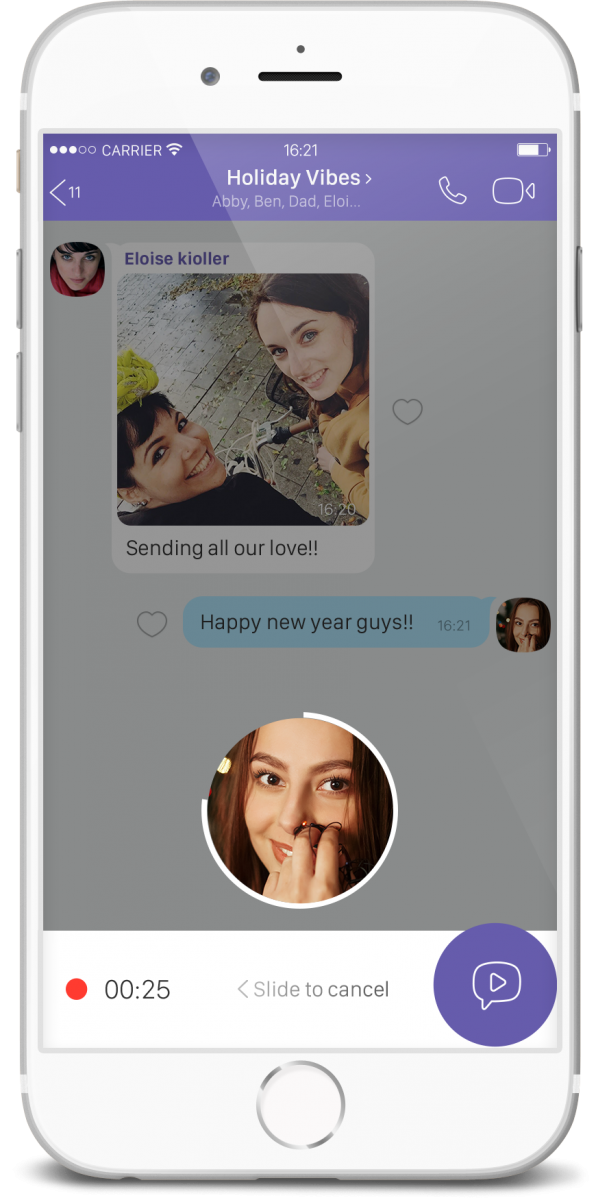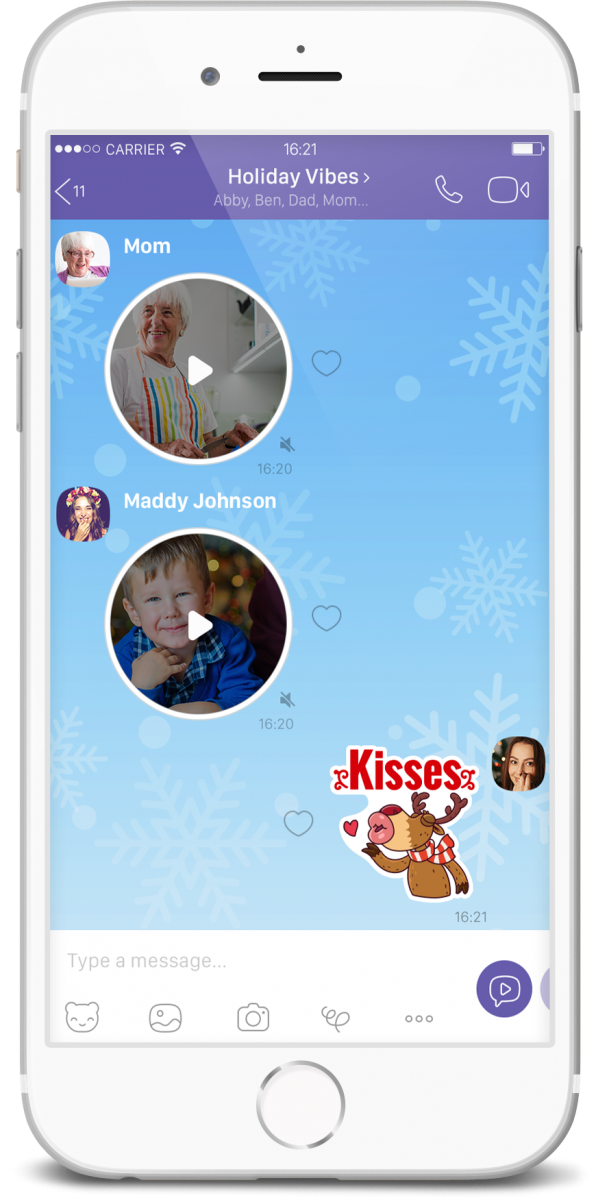 Instant videos are now available on Viber 6.5.5 for iOS and Android
Instant videos are exactly what they sound like – video messages you can record and send instantly by simply holding the instant video icon to record and releasing to send. When saying happy birthday, blowing a kiss, sharing exciting news and sending a quick hello merits more than a text message, but isn't quite enough to coordinate a video call, instant videos are the perfect solution.
More than text messaging: @Viber Instant Videos let you capture and share moments instantly! – Click to Tweet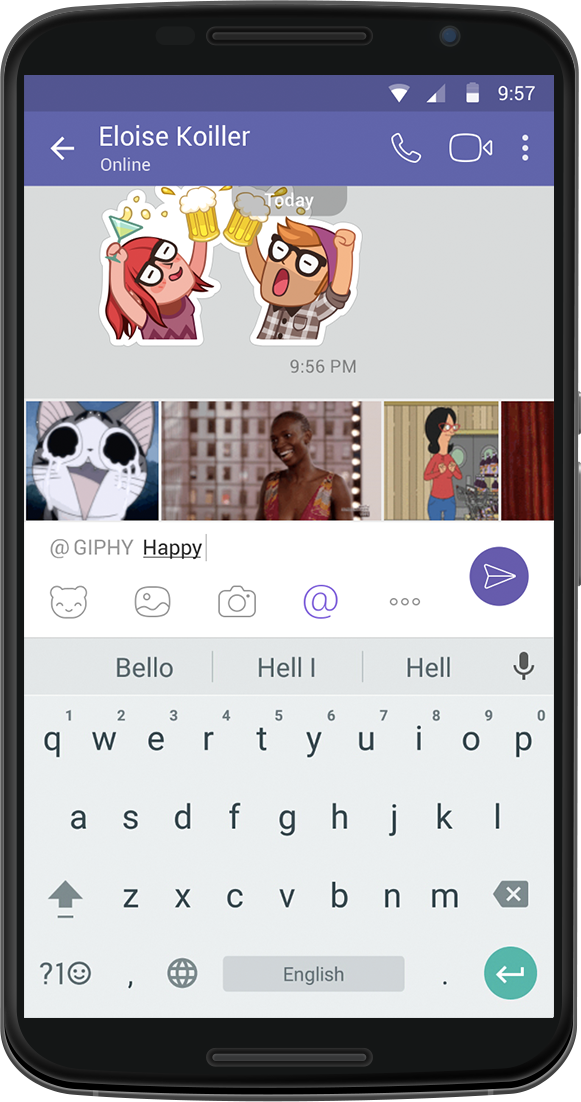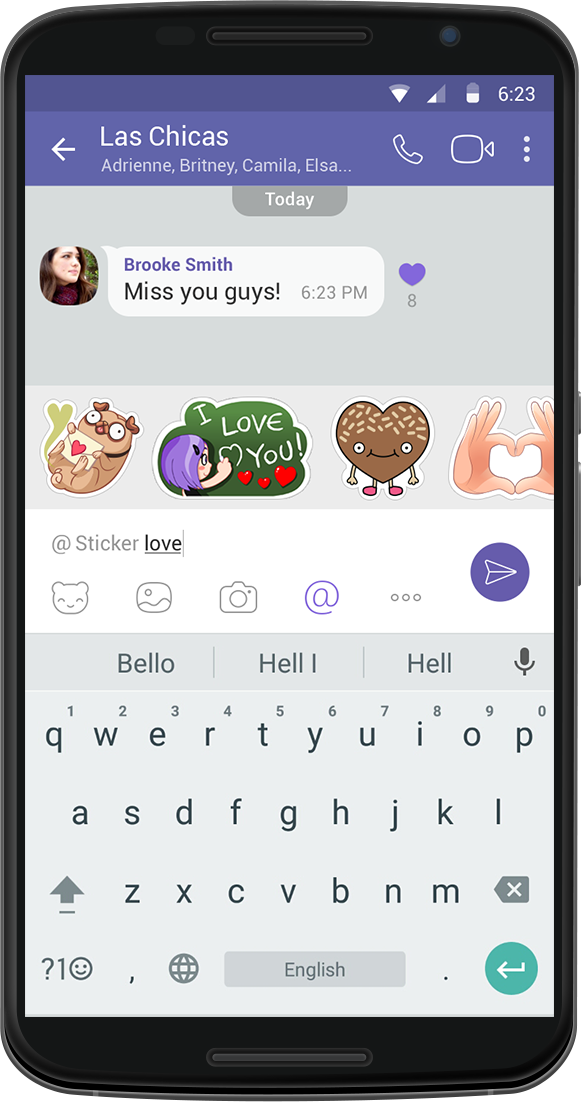 Instant videos aren't the only new way to express yourself in this version. You'll also find a new feature in the media sharing menu that lets you search the web and share content from right within the Viber app.
We call it Chat Extensions and it saves you at least 10 steps when you want to share something from your phone. Seriously, how annoying is it to have to exit an app, open the web, search for desired content, copy a link, re-open the app, and paste the link to send? Over it. Now you can just tap the "@" icon in your sharing menu and choose one of the extension options. We're rolling out this new feature gradually – if it's not part of your update today, you'll see it soon!
(Huge!) Bonus: Chat extensions is also a powerful sticker search engine. Now you can simply search for the emotion or message you want to express and chat extensions will find multiple sticker options for you. Scroll through the results and pick the perfect Viber sticker. We really can't imagine that you'll ever be lost for words again – let Viber stickers say it for you.
Incredible new sticker search and web content sharing feature on @Viber! Get it today! – Click to Tweet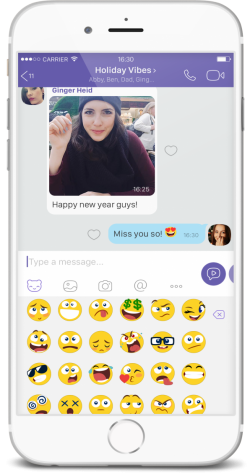 With stickers getting so much attention, we didn't want our emoticons feeling bad about themselves, so we gave them a brand new look. New expressions and a flat design enhance these little characters with a combination of minimalism and charm.
All of these wonderful new improvements are a part of Viber version 6.5.5 for iOS and Android.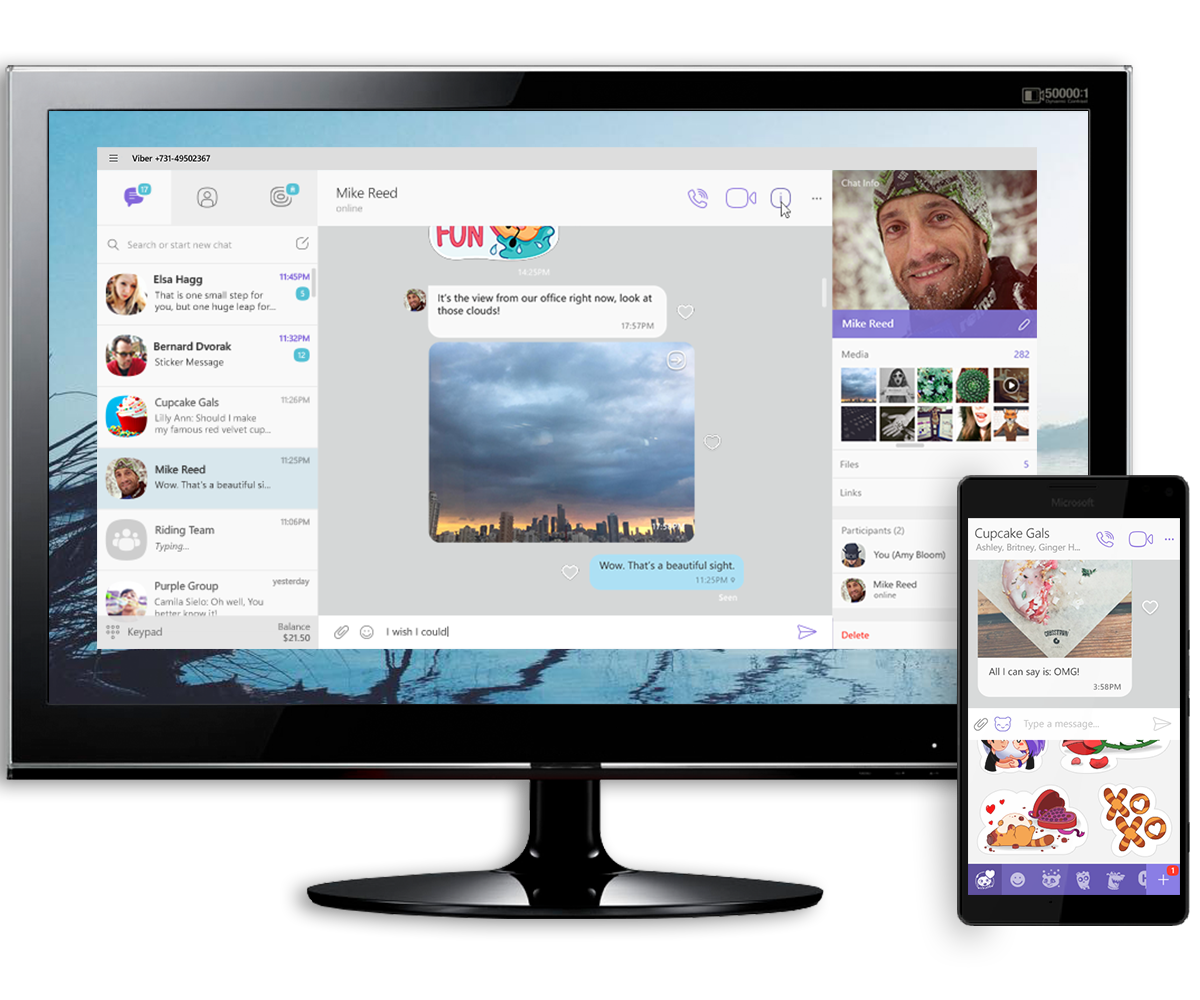 In our upcoming update for the Windows 10 app, you'll probably notice at first glance a change to Viber's well-known purple color. The slightly darker hue gives the Viber app a sleek, mature look. Also, your chat backgrounds are now a solid grey that gives a wonderful contrast to the blue chat bubbles and media you send, including GIFs, which now play automatically in your chat screen. We introduced these changes on other platforms a little while back and, after great feedback, we've implemented them into the latest Windows 10 design.
We're also (mostly) saying goodbye to the dreaded "Your video is too long to send" error message.  You can now trim long videos directly from your chat screen and send your memorable moments. Additionally, Viber's new compression method gives you more freedom to record and send longer and larger video files than ever before. Stay tuned for the update coming to you this month.
Check out all the cool new features by updating or downloading today!