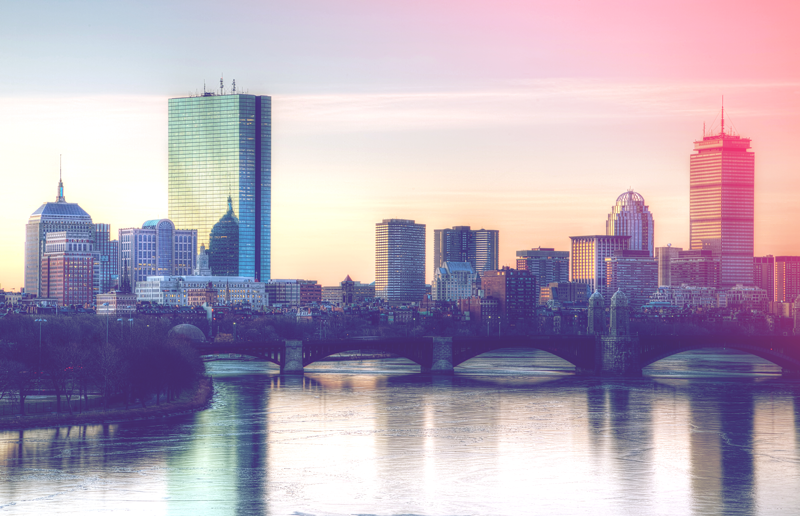 In December 2015, Viber North America launched the "Boston Life" Public Chat as a resource for 'all things Boston', including restaurant reviews, weekend activities, concerts, tourist destinations, shopping, health and wellness, cultural events, and so on. The participants of the "Boston Life" Public Chat are photographers, artists, designers, small business owners, young professionals, and students all living in the greater Boston area- a very dynamic, eclectic crowd making way for an enjoyable Public Chat.
In order to further engage our audience and create more entertaining, useful communication, we partnered with the Design Museum Boston to create a "Boston Life" Free & Follow sticker pack.  As part of the collaboration with the Design Museum Boston's Pattern Walk Project, Viber worked with local Boston-based artists to not only design the stickers, but to also then take the designs and put them on installations throughout the city of Boston, specifically in communities that need some beautification. This is part of a larger city initiative with the Boston Department of Transportation called the "Urban Innovation Program", demonstrating that design can improve and transform the livability of a place.  It's very meaningful for any brand to give back to their community in such a simple and meaningful way, so Viber wanted to take part in the project!
The Sticker Pack and overall designs were revealed at the Pattern Walk's Opening Event, held in Boston on May 5th, 2016 and is now live in the Sticker Market, so download it today!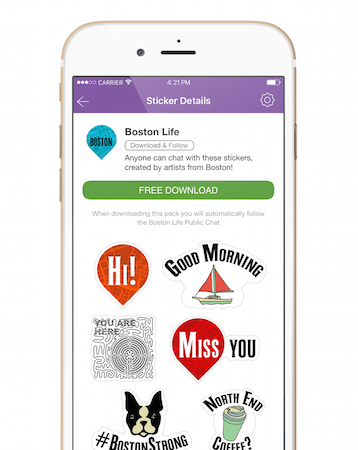 Participating designers include David Bates of '47, Stoltze Design, Mø Morales of SapientNitro, and Jon Lopkin of Raizlabs. Even though the theme of the "Boston Life" Sticker Pack is based on and inspired by the city of Boston, the stickers can be used by anybody!  This project goes beyond Boston. With the new stickers being created within Viber, we are empowering designers by showcasing and mobilizing their work. Not only will all of our users be able to share the designs in their daily conversations, but local designers will have their work viewed by millions around the globe.  This form of empowerment is a beautiful thing and something we here at Viber should be very proud of.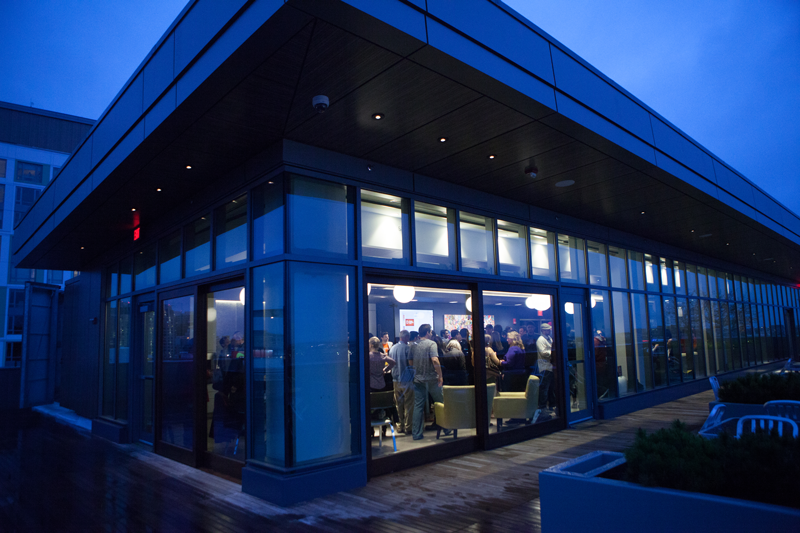 *Photo Credit: Dana Tarr Photography
The Viber North America team is so fortunate to have worked with these local artists to design the "Boston Life" Sticker Pack. Be sure to support these artists and use their stickers in your own Viber chats and check out the "Boston Life" Public Chat to stay updated on the fun things going on right here in Viber North America's back yard!