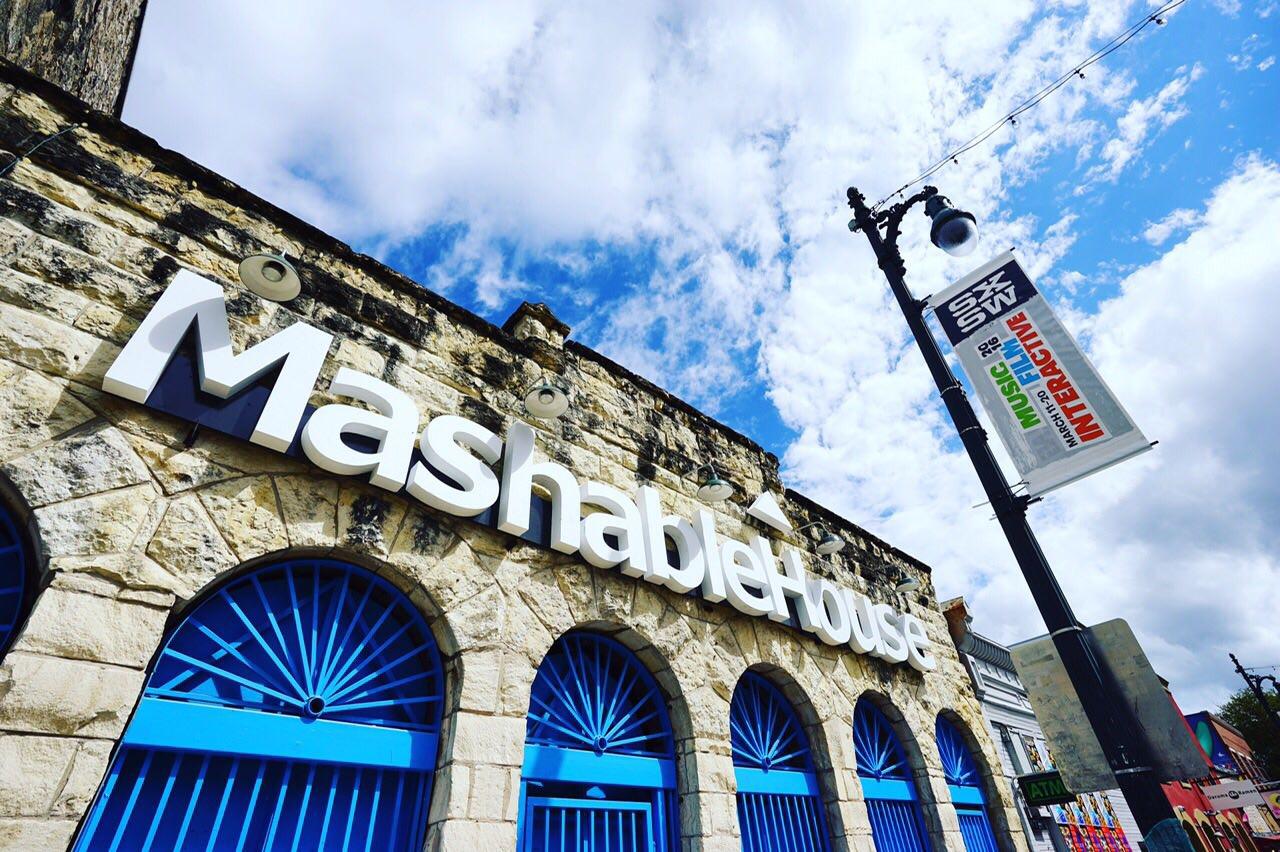 As you may already know, at Viber we have a robust Sticker Market with thousands of Stickers for people to express themselves in every single way. Think emoji's but bigger and better. There's a Sticker for every phrase, saying or feeling. We work with several brands, artists and personalities in creating their own Sticker Packs, using unique strategic marketing tactics to launch each individual pack.
SXSW is a place where the pulse of innovation beats, where new technology is born and creativity, art and music thrive. Over the past 30 years brands and startups have planned their entire year around activating at this key cultural moment in time. SXSW is the birthplace of many musicians, startups, directors, celebrities, products, brands and more. It's about being in the right place at the right time.
That said, SXSW has become a highly crowded space, and can be oversaturated, brands are now looking for new ways to create impact.  One way is by having a presence virtually. This year, Viber went big in Texas without actually even being there, we did it with Stickers.
Why Stickers? Because they're a great way to create and increase engagement and offer a new way for our users to share and express themselves.  Stickers help our partners grow their following and organically insert them into the daily conversations of our users in a native way.
A few months ago, Viber began working hand in hand with the Mashable Collective team to create a new form of self-expression, an exclusive in-app Sticker Pack that encompasses the brand's voice and personality. The Stickers are a mashup of modern phrases, Mashable's slant on pop culture and internal lingo. The Mashable Collective team designed the look and feel of the pack.
We wanted to launch the new pack in an original way, so after several weeks of brainstorming with the Mashable team, the #StickersInTheWild campaign was created.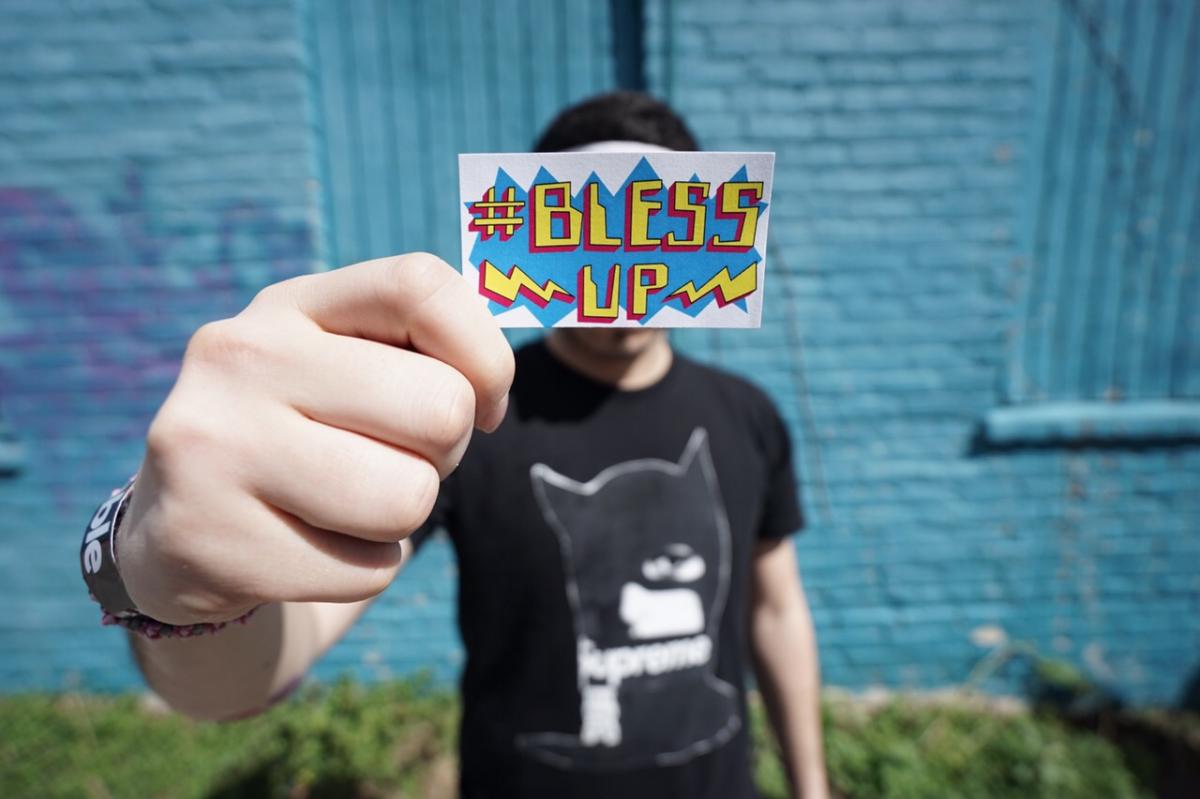 Not only were the Stickers released in the Viber app but the Mashable team came up with a grassroots activation to make the Stickers come to life, real life.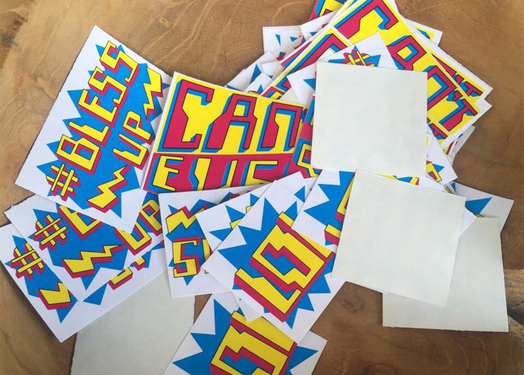 The in-app release launched in connection with the first day of SXSW and the opening of the annual Mashable House. Thousands of physical Stickers were printed and hidden throughout the house. Festival goers were encouraged to snap a picture with the Stickers and share it on their social channels tagging #StickersInTheWild and #MashSXSW to win prizes. The Stickers created an uproar of excitement and fun.
The Mashable team did not stop there, they had staff members and street teams around the world handing out Stickers in cities including New York, San Francisco, Los Angeles, London, Singapore, and Sydney. People were encouraged to take pictures with the Stickers and post on their social channels for a chance to be featured in a roundup story on Mashable.com.
Meanwhile, Viber employees around the globe were promoting the Mashable sticker pack within our Public Chats, Chat Moments and Purple Group. Even our other Public Chat hosts showed their support for the launch including Christmas Abbott and YesJulz. And of course, Mashable was sharing the Stickers within their own Public Chat.
In just one week of the Mashable Sticker launch and the #StickersInTheWild campaign the Mashable Public Chat gained 256,563 new followers.
Mobile Messaging Apps are experiencing massive growth globally and present the next phase of social media as all-in-one platforms for brands and consumers. We are early in the process as brands are still learning how to engage with consumers through these channels but they already understand the impact it has. Mashable is just one example of a brand doing it the right way.
Remember to look out for a Mashable Sticker in your neighborhood and follow the Mashable Public Chat to keep up with the latest news, tech trends and entertainment from your favorite reporters.