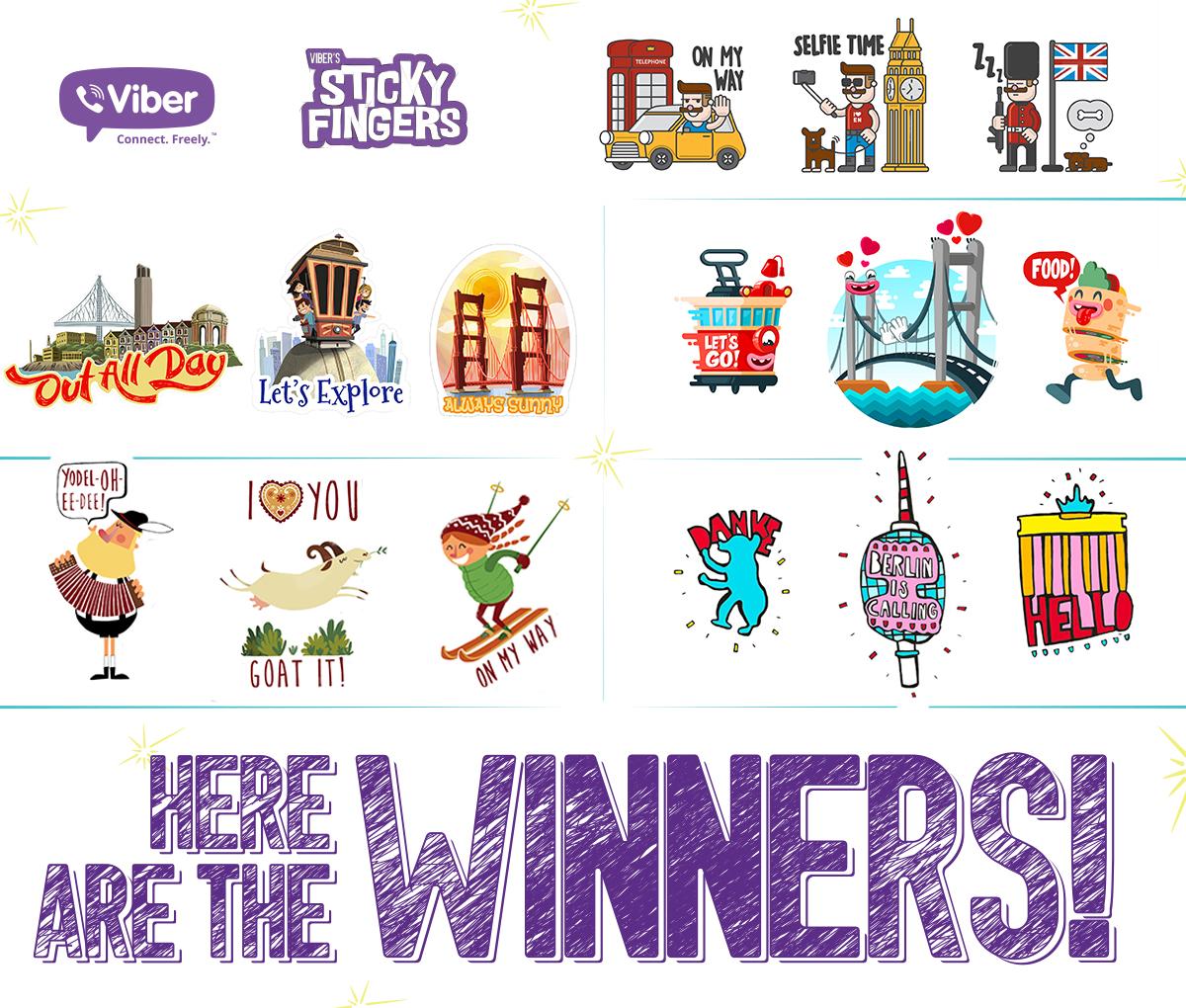 Hi everyone, my name's Thach and I'm Global Marketing Manager here at Viber. One of my favorite projects to work on has to be 'Sticky Fingers', a global sticker design initiative where we invite talent from all around the world to submit their sticker creations for consideration, based on different creative briefs.
This time, the brief was to create a sticker pack that reflected the vibe of your favorite city. We had thousands of submissions from nearly 100 countries, and the quality of entries was amazing. Our judging panel — made up of Viber Creative Director, Erez Shocher, Creative Manager of Viber's Sticker Department, Alon Boroda, Stanislav Makarenko, aka 'drawkman', the Selected Artist of the first Sticky Fingers initiative, online personality Julieanna "YesJulz" Goddard and graffiti artist Alec Monopoly — had a really tough time trying to narrow it down to the 20 finalists, let alone the five Selected Artists.
After much deliberation, the judges decided on Nino Navarra (US), Adru Gavrish (Russia), Pi Le Monde Lemon (UK), Steve Gerald (Indonesia), Kimiya Justus (Germany), who showcased the city vibe of San Francisco, Istanbul, Innsbruck, London and Berlin respectively. Check out their winning designs here:
In addition to receiving $1,000, the five Selected Artists will be working with the Viber Design Studio to bring their design to life in their very own Viber sticker pack, which will be sold throughout the world and used by millions of people, putting their designs on a global stage. They'll also receive a share of revenue for every sticker sold.
The other 15 shortlisted finalists will also receive $1,000 for the creativity demonstrated in their submissions; their entries represented cities like Las Vegas, Toronto, Hong Kong and Amsterdam to name a few.
We'll keep you up to date as we follow the five Selected Artists on their creative journey over the next few months working with the Viber team to turn their designs into fully functioning sticker packs available to download from our sticker market. For now, go and check out all the amazing designs submitted by extremely talented artists from all around the world here ! A huge huge thanks to everyone who took part, we really appreciate the time and effort you put in to creating such amazing designs!