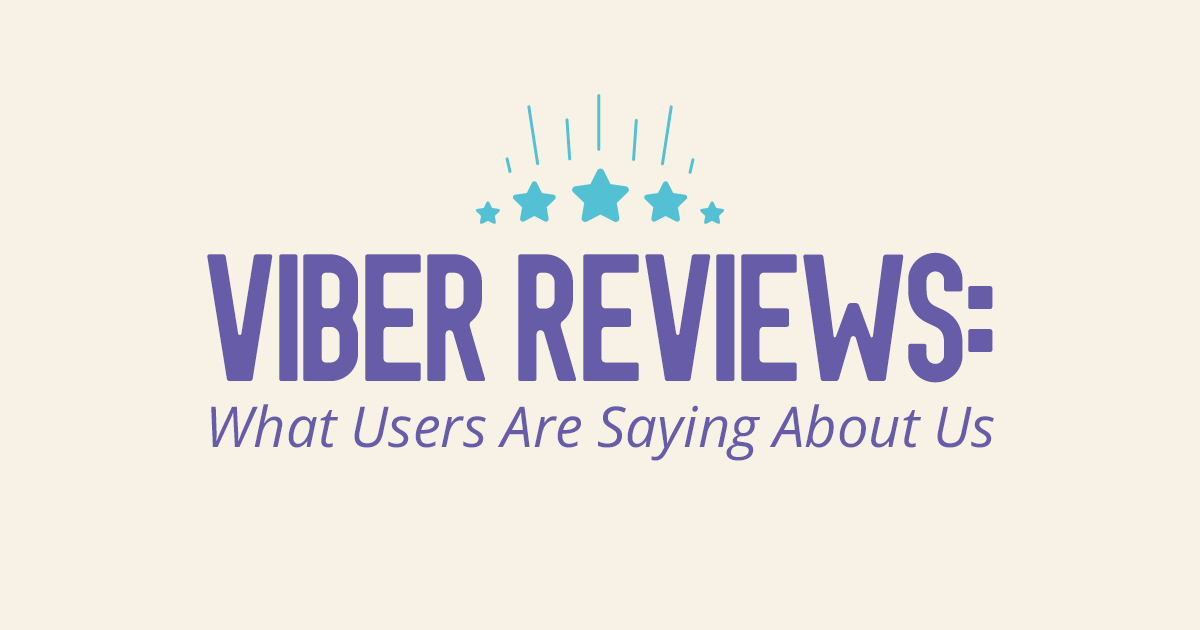 We've already introduced you to some of the people working at Viber, including our very own sticker team, who create the stickers you can't get enough of, as well as the support team who offer 24/7 services. Thanks to them, as well as to many more people working here at Viber, we are able to give our users a one-of-a-kind experience.
We're thrilled to be able to provide a service that users from around the world can count on. We make sure to listen to their feedback and take it into consideration with every feature we release. In fact, many of our users have even taken the time to rate our app on the Android Play Store and the Apple Store to let us know what they think about Viber. Here are some of the reviews we've received so far. Feel free to get in touch with us on Twitter or via the app store and rate our app!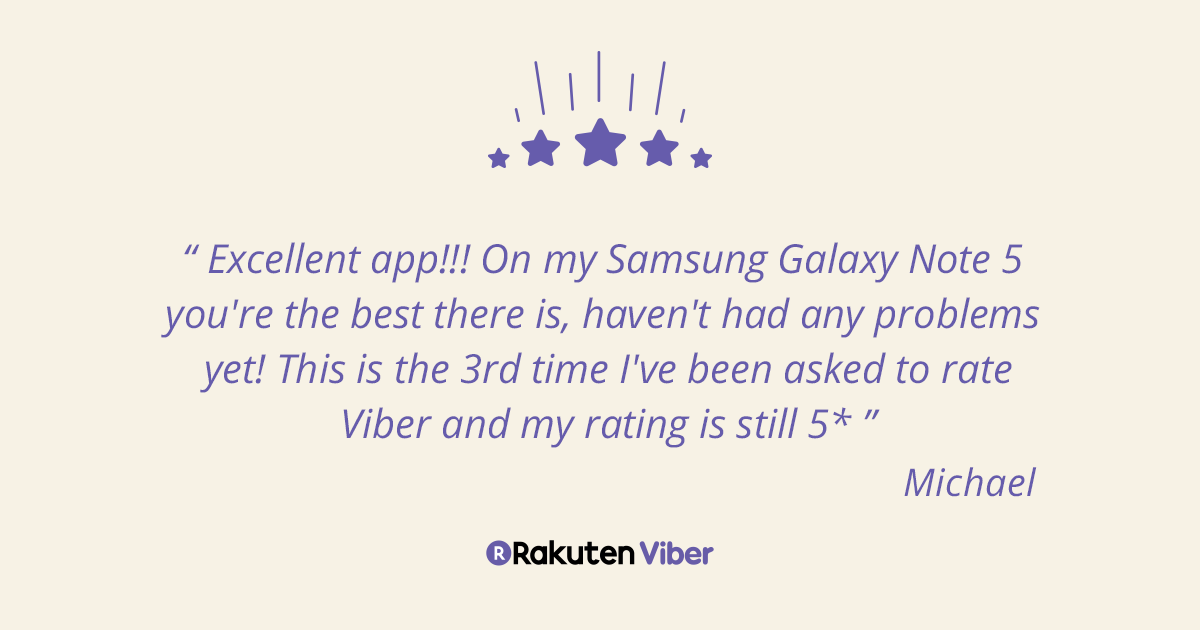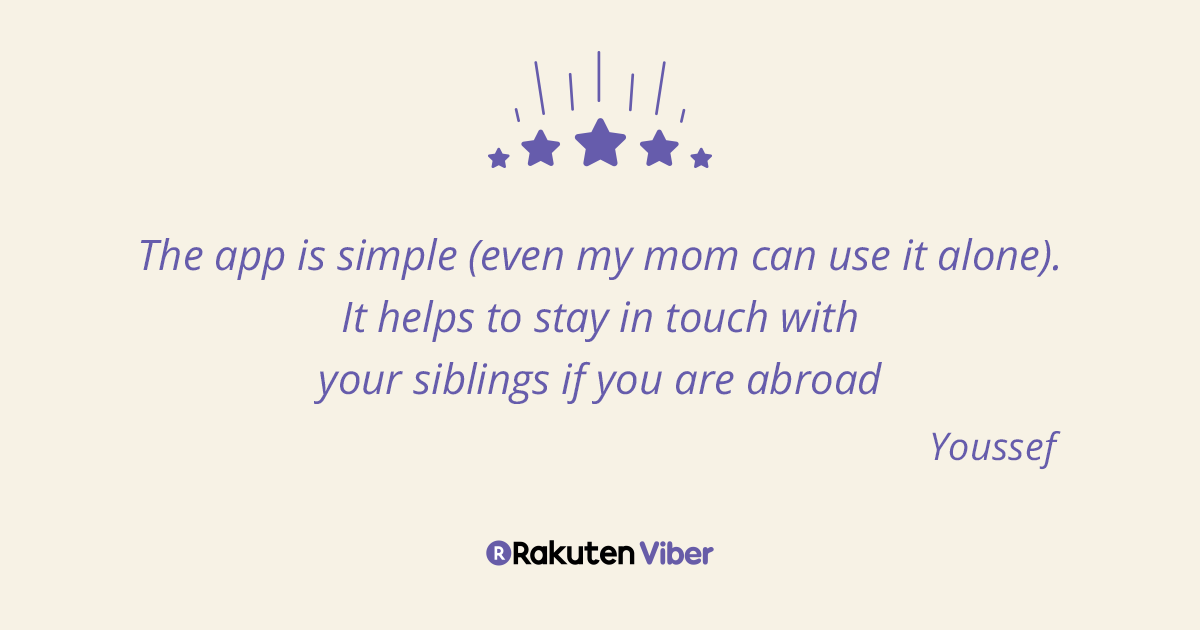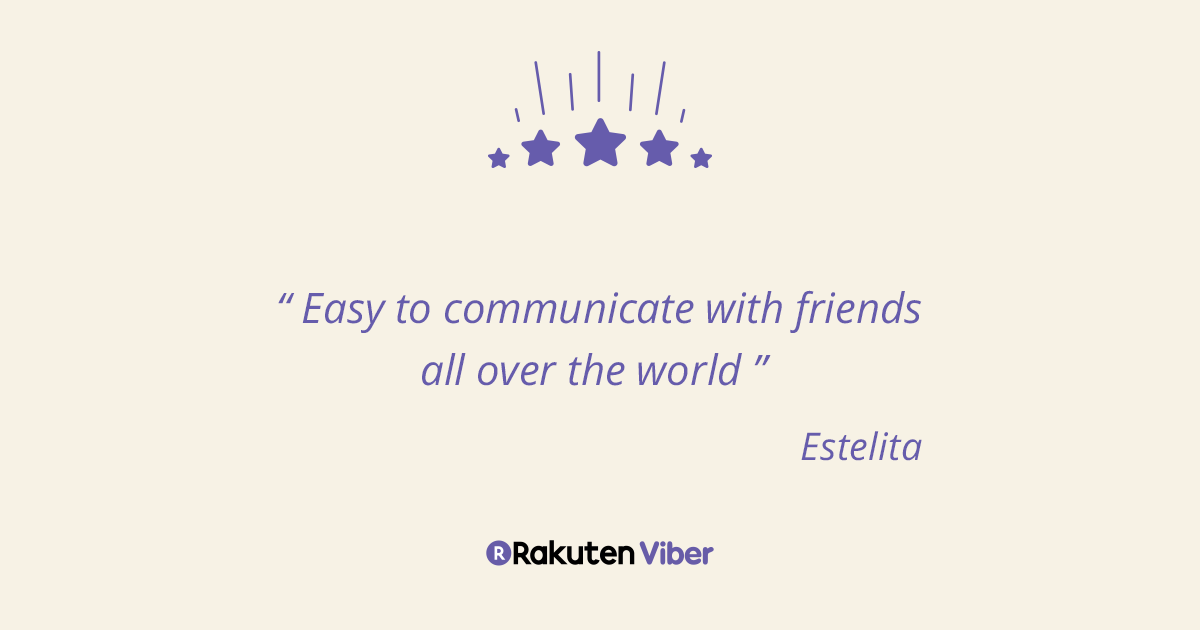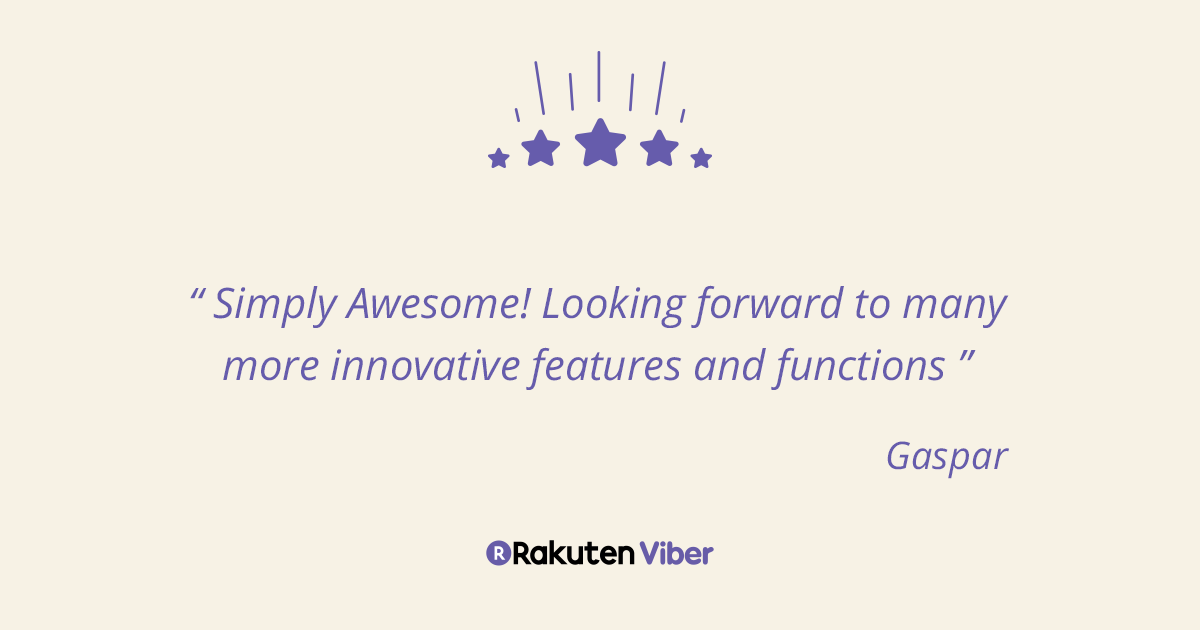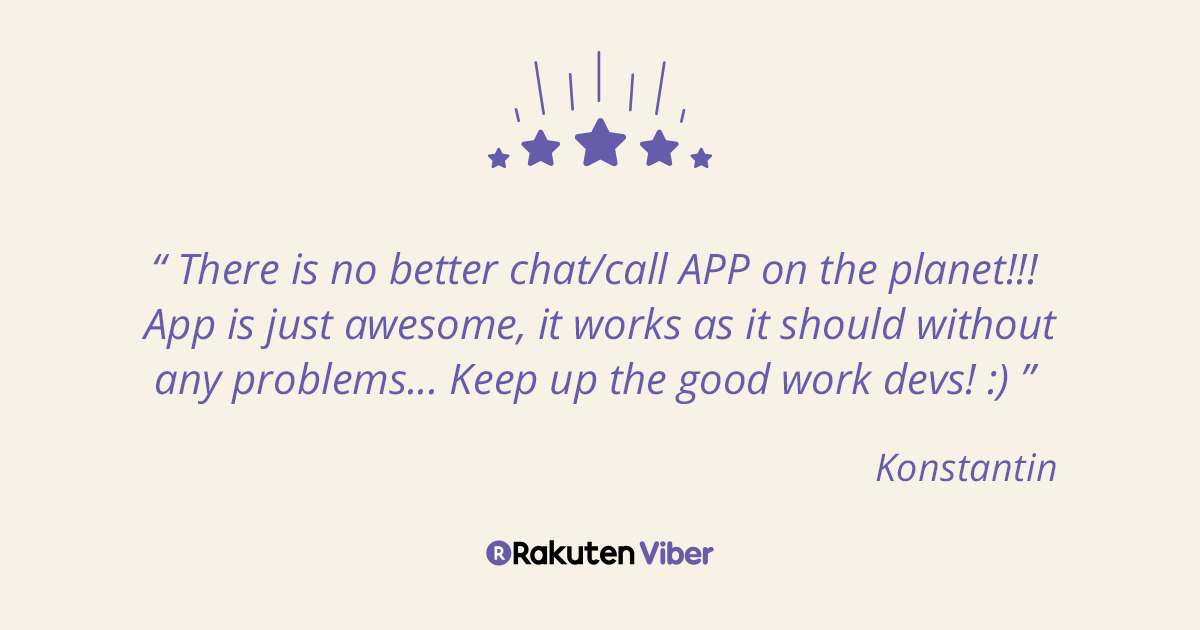 If you haven't yet, download Viber now.