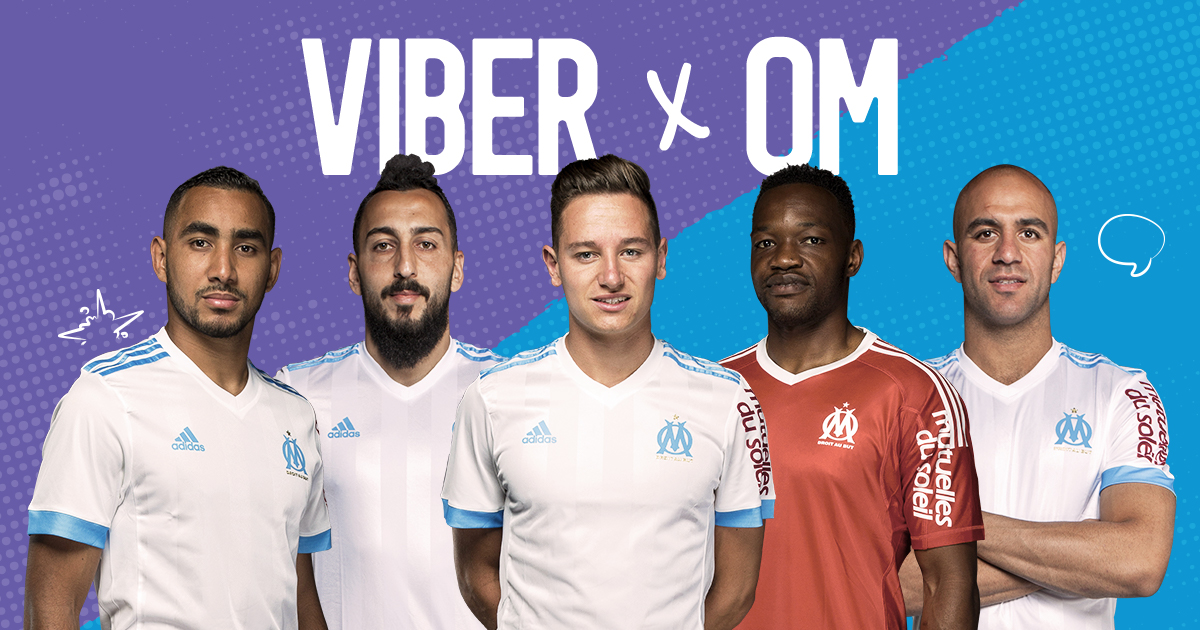 There's no doubt 2017 is shaping up to be quite a year for us here at Viber! Not only was Rakuten named FC Barcelona's Main Global Partner, making us the team's official communication channel, but we also became the Official Messaging App of Shakira's El Dorado World Tour and the Official Instant Messaging and Calling App Partner for the Golden State Warriors. All this makes our most recent news that much more exciting: We're happy to announce that Rakuten Viber signed a 4-year agreement with Olympique de Marseille!
The renowned French football team has been around since 1899 and is a 9 time Ligue 1 champion, a 10 time Coupe de France winner and a 1 time UEFA Champion League winner.
Follow the team on Viber to get the dish on everything Olympique de Marseille! Get exclusive content, play-by-play descriptions, news, updates and post-game interviews as well as a behind-the-scenes look into the lives of the team's top megastars: Thauvin, Mandanda, Payet, Mitroglou and Abdennour. Fans will also be able to enjoy a unique bot experience as well as download a free official Olympique de Marseille's sticker pack.
As our CEO, Djamel Agaoua, put it, "Following our partnerships with FC Barcelona in Spain and the Golden State Warriors in the US, Rakuten Viber is now partnering with another incredible sports team, this time in France. Through Viber's unique communication platform, Olympique de Marseille fans from France and from all over the world, will have access to exclusive content, will be able to connect to their favorite players and share their passion and emotions for the team."
To celebrate the partnership, stay tuned for a special surprise ahead of the upcoming "Classique" match between Olympique de Marseille and Paris Saint-Germain. Make sure you follow the team's public chat to get the lowdown on the match of the year!
There's so much more to come, including amazing competitions and prizes, so start following Olympique de Marseille on Viber today!
Allez l'OM!