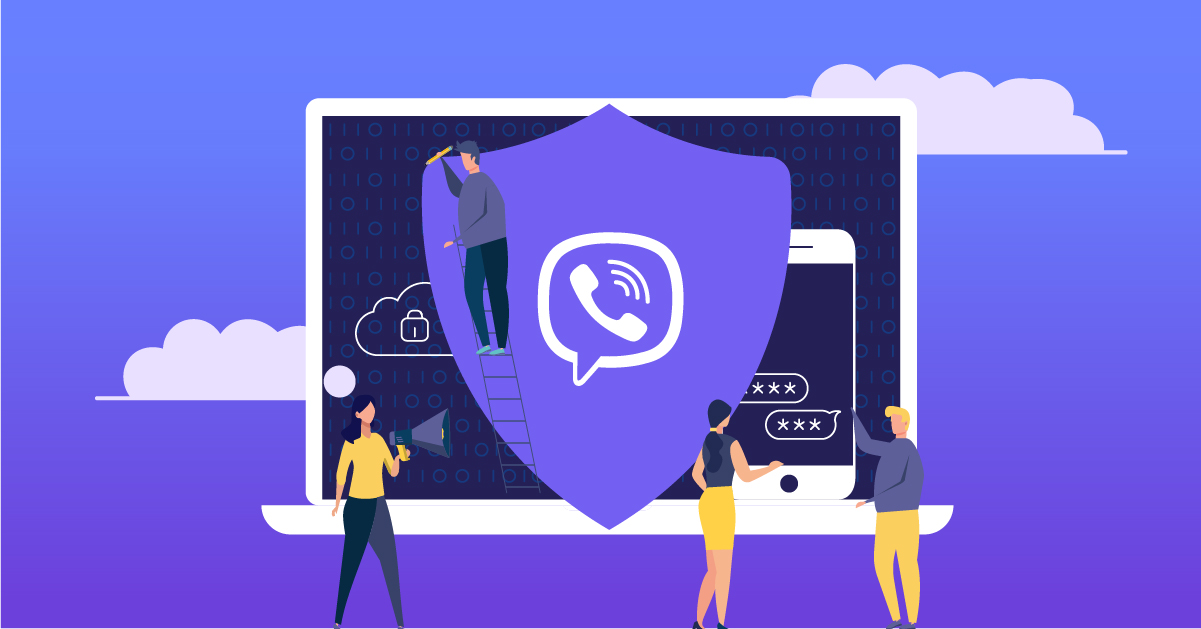 Your privacy is and always has been a top priority at Viber. When we make adjustments to our app, big or small, your privacy remains our focus.
As the app improves, and new capabilities are added, adjustments to our Privacy Policy and Terms are required. It is important to us that you fully understand those adjustments as you continue to enjoy Viber and all of its new features. For full transparency and clarity, we've created a summary of the updates below.
Clarity and accessibility
In this update, you'll see that the overall structure of the Privacy Policy is more interactive and reader-friendly.
Here are some of the ways that we've clarified our Privacy Policy:
Categorization of types of data we collect from you.
A dedicated clause for what kinds of data other users can see about you on Viber.
Updated clauses on our use of data to explain our processing purposes in detail. Under this section we have also added certain information on data practices related to new fintech services.
Clarification on how and with whom we share your personal data by providing distinct and clear explanations about such sharing and categories of such third parties.
An additional clause with information on the non-user data we might process and the options on how to opt-out from it.
Updated and clarified chapter on your choices and controls of the app.
For even further transparency, we've created a dedicated section on user data retention which allows the user to learn about our retention policies.
Furthermore, we've expanded and given more information about how we operate under the GDPR and CCPA, providing more detail on our data processing practices in these regions, including more explanations on our lawful bases assessments for our EEA and UK users.
New year, new Terms
We wanted our Terms of Use to be more streamlined and accessible this year, so we've reclassified them as 'Terms of Service' and consolidated previously separated terms into one document, making it easier to navigate any needed additions.
These terms also cover the following updates:
We created specific terms for our electronic communications services (i.e. Viber out) and introduced a contract summary for our users in the EU, EEA and UK in relation to our electronic communications services
Updated refund policies
Clarified Fair Usage Terms
Expansion of the Payments & Charges section
Expansion and clarification of our services section, detailing all products and services offered by Viber.
Added specific restrictions, obligations and clarifications such as in relation to the content users upload in our public groups, the fact that admins are prohibited from selling Bots, Communities or Channels, and that Viber may deny Services due to breach of these terms or other Viber policies.
Changed the governing law so that the laws of England and Wales will govern these terms and the venue for disputes is now Luxembourg
The Viber Acceptable Use Policy
It's important to us that we are able to keep our users safe while enjoying all of the features Viber has to offer.
We've strengthened and clarified these policies below:
We have renamed the 'Viber Public Content Policy' the 'Viber Acceptable Use Policy' to make it applicable to all content made available through Viber, including through the Viber App, Viber API, Chatbot, Communities, Channels, etc.
Zero-tolerance policy for violent extremism or terrorism content and prohibit terrorist organizations or hate groups to use our Services, post content, sell or buy any goods, or communicate through our Viber App. Hate speech content is strictly prohibited.
We underlined the fact that we prohibit users to post or share content that seeks to exploit or harm children or may impair their physical, mental or moral development. We will report child sexual content to the authorities. We may also report other content to the authorities if it violates this policy and we urge users to report any such content to our Support team.
Viber cannot be used to send spam, bulk messages or auto-calls, are not allowed to harass or bully anyone, nor share any private or personal information of anyone else.
Users may appeal our decision to remove their content by contacting our Support.
We have implemented the Viber DMCA policy, which specifies how users can report content that infringes third parties' IP rights, into this policy.
Clarity on Cookies
Cookies are always delicious, but it's the ingredients that make the difference. We want to share with you the 'recipe' for our cookies so that you know exactly what you are consuming. Our Ads & Cookie Policy has been updated and clarified in the following aspects:
Your consent withdrawal options by adding more useful information and guidance on your choices.
That user age range, inferred gender and specific GPS location data (if you allowed its use in your settings) are within the categories of the limited personal data we share with our third-party advertising partners and service providers.
Our processing of your unique identifiers (advertising IDs), including how we use them and how we obtain them.
A reminder to our users in the EEA and the UK, that we attest to industry-standard use of cookies for advertising purposes, including implementing a consent mechanism where required under applicable law.
An explanation that we might use cookies and tracking technologies to receive data derived from the clicks on our own ads delivered on third party services, for better ad measurements, understanding of the preferences on our services, and to assess the quality of our content.
Clearing the Clutter
Part of any good update is a good cleaning up! In this version, we've removed some terms and policies that are no longer relevant to the services we provide and incorporated others into other terms, including:
The Viber Local Number Terms of Use as this service no longer exists.
The 'Terms and Conditions Regarding Viber Chatbot Payments Service' which were consolidated into the Viber Terms of Service and the 'Viber Developer Agreement'.
The 'Viber Bot, Community, Channels and VAP Terms & Guidelines' which were consolidated into the Viber Terms of Service and the 'Viber Developer Agreement'.
The Viber DMCA Policy and integrated it within the Viber Acceptable Use Policy.
The updated Privacy Policy and Terms of Use will go into effect on April 21st, 2022. We encourage you to take the time to review this summary in the meantime.  If this summary isn't quite enough – here is the full, updated Privacy Policy and Terms of Use