Valentine's Day is just around the corner, and with it comes the same important question as every year: How can you surprise your loved one with a new way of expressing your true love?
Let's take a look at what you have probably already done in the last few years:
You're simply the best text
Sometimes, simple is better. What could possibly beat a lengthy, touchy-feely, beautifully written text message that tells the tale of your love? From a short and sweet "I love you", through to a poem full of your feelings about being in love, a text message can be used to say exactly how you feel.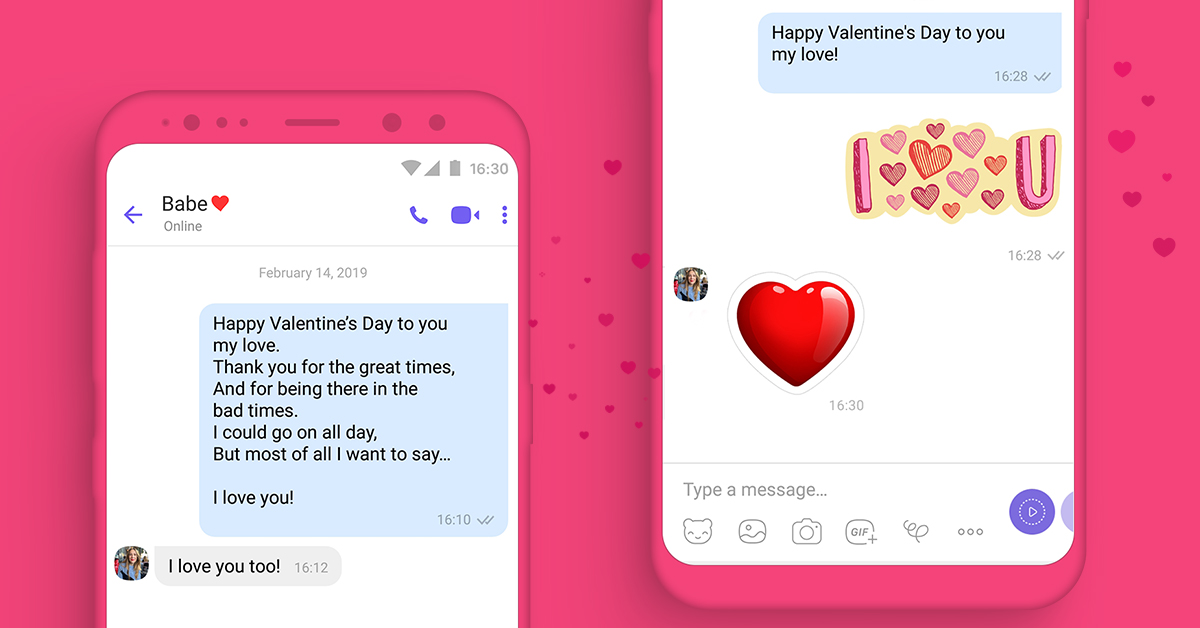 Love is sticky
You can't seem to get enough of our love/ hearts/ kisses stickers, with over 6 billion of these stickers sent by you to loved ones last year. You are truly the masters of love stickers.
This year, take a look at our 2019 collection of Valentine's Day sticker packs and get ready to share some more hearts and kisses.
GIF me a kiss
GIFs take your expressions to a whole new level of fun and emotion, capturing a precise moment and turning it into an eternal looping wish.
Shout out your love
Leave your loved one in no doubt how you feel when you add a Valentine's Day themed background to your love-filled message.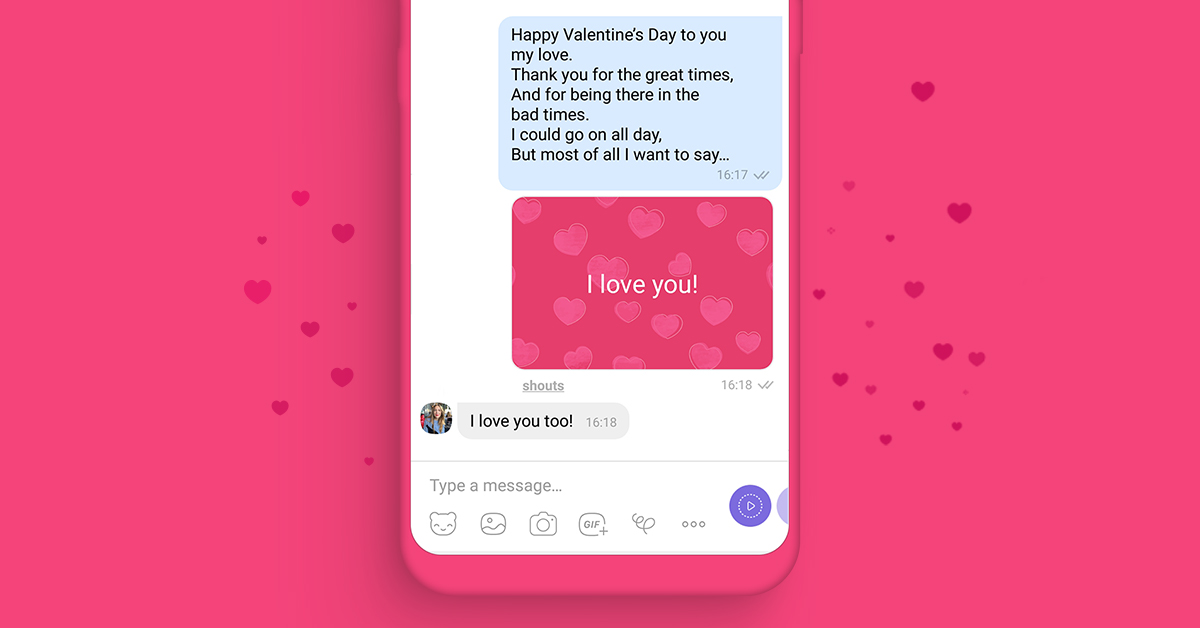 NEW! Heart-shaped <3 Instant Videos
As a pro at expressing your love with stickers or GIFs, this year we are here to help to up your "I love you" game.
Send a quick 30 second, heart-shaped, instant video message right inside any chat. Simply long-tap the instant video button, record your selfie love note and share it immediately. Instant impact – you saying how you feel in your own words.
Happy Valentine's Day!