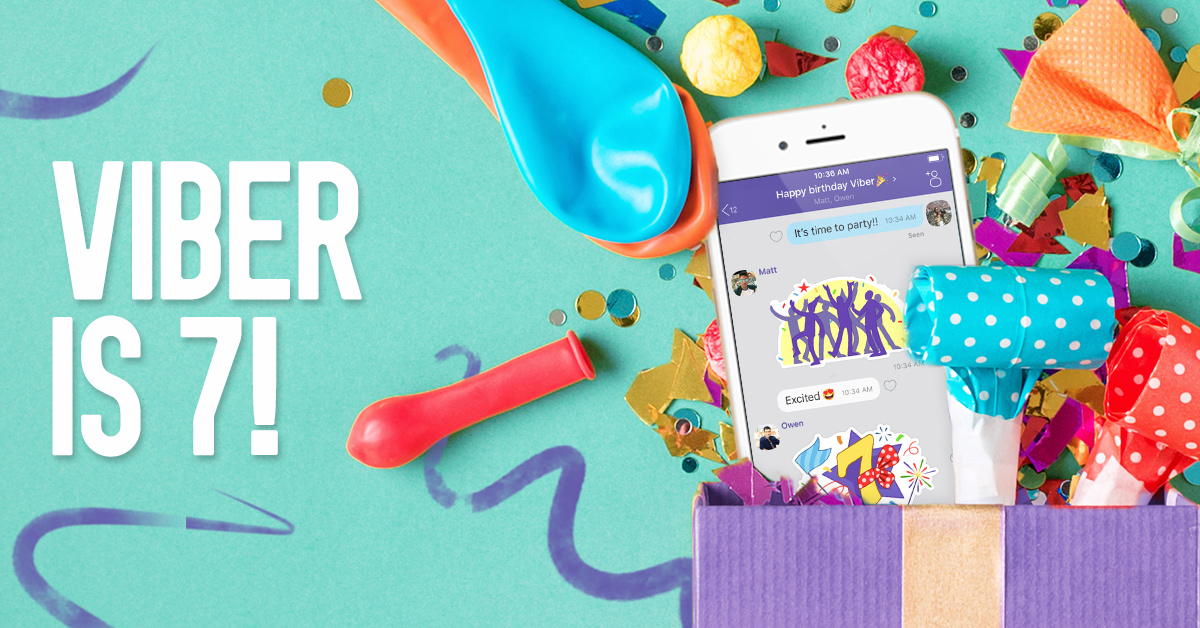 It's Rakuten Viber's 7th birthday and I couldn't be more proud of our achievements. From the very beginning, we've put your privacy at the forefront of everything we do, and have stayed true to our word to guarantee you stay connected freely while knowing we won't sell any of your information. I'm happy to say that the decision to do so has not only paid off, but has elevated our growth rate and has enabled us to cultivate a global team of hundreds of employees.
As one of the first messaging apps to introduce full end-to-end encryption in April 2016, privacy and security have been at the core of everything we do here at Viber. All communications through Viber are protected by default, meaning no one—not even Viber—has access to your the content of your calls or messages. It also means that we don't target you through the conversations and information you share on our app.
Thanks to the amazing efforts of our super talented engineering team, we've been able to develop more innovative ways to enable you to communicate, while taking your privacy and security into account. It seems we're doing something right, since this year alone our user base increased by 20% and our revenue doubled. In the coming year, we plan to introduce features that will increase the speed and convenience for group chats and one-on-one chats, so there's plenty to look forward to.
I believe in Viber's ability to encapsulate everything a person is looking for in a messaging and calling app, and have made it the company's objective to remain a safe haven for anyone who's looking to communicate freely with whomever they choose without having to compromise on their need for privacy. In order to thank you and celebrate the past seven years, I invite you to subscribe to our official chatbot for a chance to win $7 million-worth prizes you can use on our platform! We'll be giving away a variety of gifts, ranging from $0.50 to $3 Viber Out credit to any one of our best-selling sticker packs for free. Share the news with friends and family and start collecting your freebies!
Access the chatbot through this link and if you haven't done it yet, download Viber. Join our community— the next seven years will be even more exciting!