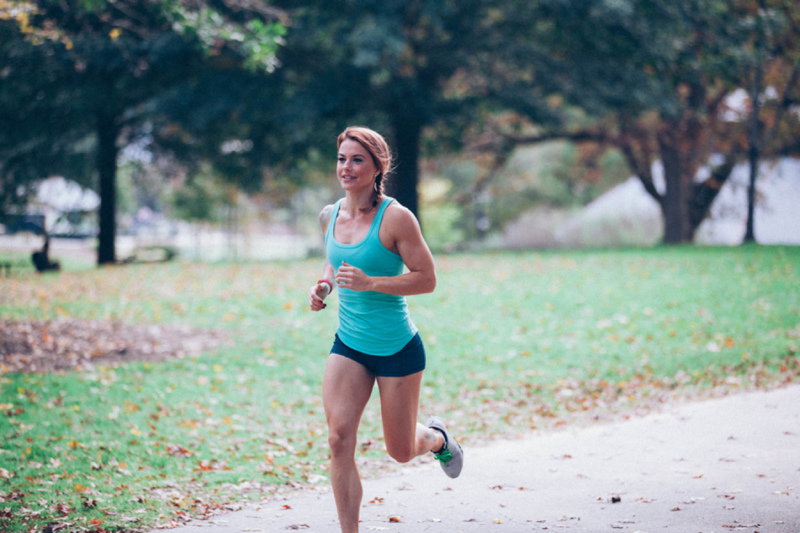 People often wonder how I—a woman at 5 feet 3 inches tall and 118 pounds—became a CrossFit competitor who can lift 135% times my own weight (see it in action here). The answer? I couldn't have done it without positive support from others. Teamwork is an essential part of the CrossFit philosophy. When I travel around the globe giving workshops on fitness, I tell everyone from beginners to gurus: You need to connect with other people who share your goals in order to stay motivated.
So, when Viber reached out to me to partner on a one-of-a-kind Bootcamp series that combined fitness training with a sense of community, I was psyched! #GoodVibes Bootcamp was born!
The idea was simple. I hosted a free #GoodVibes Bootcamp series with Viber in six US cities: Albany, Richmond, Boston, Raleigh, Charleston and Miami. It was open to all levels of fitness with no equipment needed—just a guaranteed good workout and a hella good time.
Here's what made it even more special: During the Bootcamp, everyone took a few minutes to download Viber, follow my Viber Public Chat and join their city's #GoodVibes Bootcamp Group Chat, where they could stay connected with each other after the training was over.
The results were amazing. All across the Eastern Seaboard from Albany to Miami, 400 people joined my Bootcamps to get fit and energized with me. And the good vibes reached far beyond the series itself. Over the four-month period from February to April that I toured the Bootcamp, my Viber Public Chat grew from 43,000 to 63,500 followers. I feel so fortunate to be able to share advice, motivation and some well-earned silliness with so many people!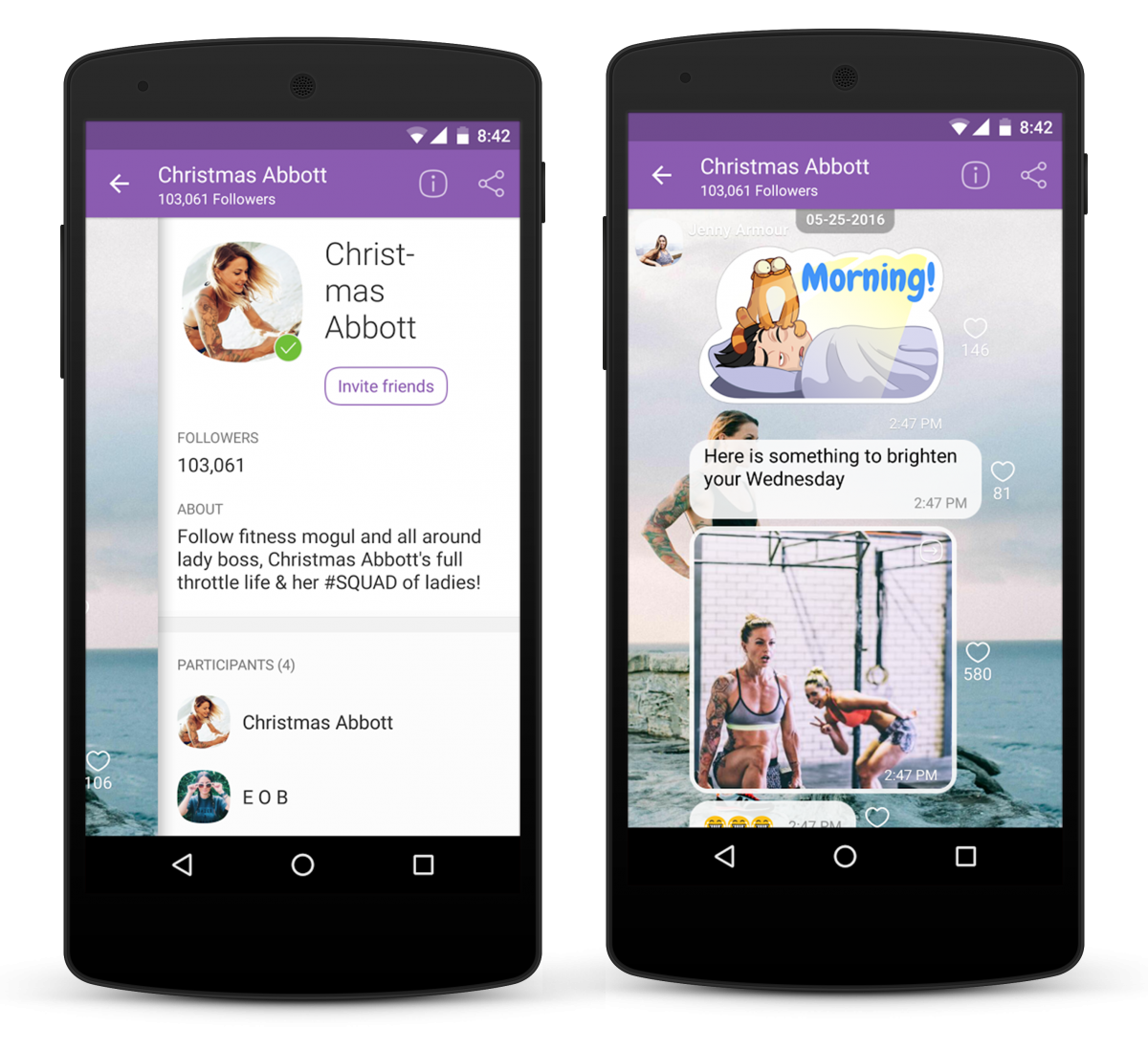 The entire experience of this partnership has been amazing. But the absolute coolest part for me is watching it continue to live through the #GoodVibes Bootcamp Group Chat in each city. Even though the series itself ended months ago, my awesome Bootcamp participants are keeping each other motivated on a daily basis. They share pictures and videos, daily workout results, goals, achievements, questions, answers and anything you can think of to stay pumped! They even create their own group events to meet up in person. I'm so excited to continue watching these communities grow and achieve amazing things together.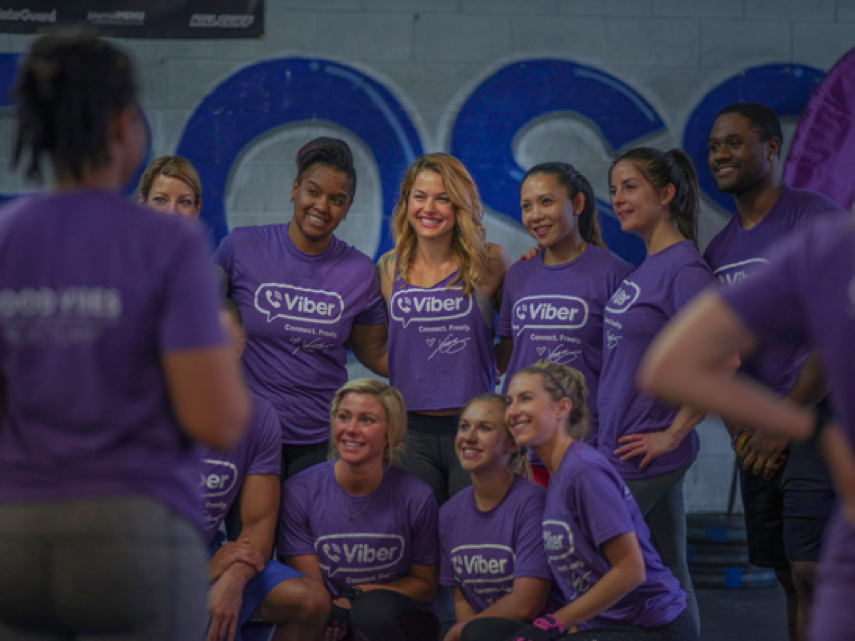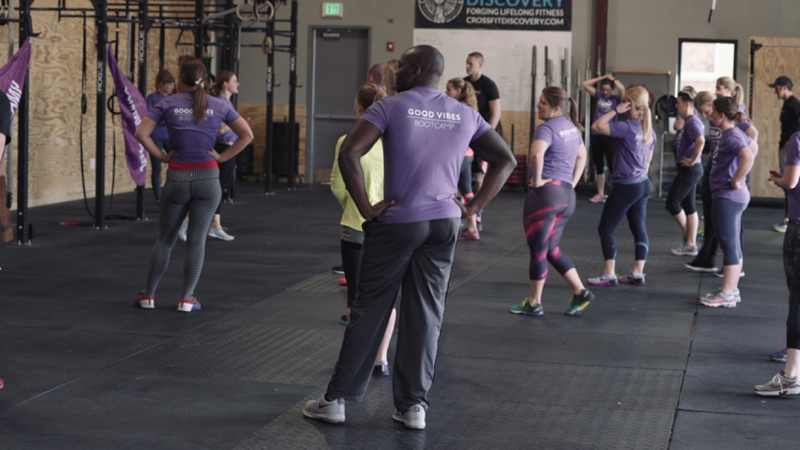 This is the kind of long-lasting impact that I want everyone to experience after attending my workshops. It's not just about participating in a high-intensity workout for an hour and going home to life as usual. It's about making a lifestyle change and a commitment to being fit. Sure, it's not easy and doesn't happen overnight. But it's definitely a whole lot easier and more fun when you have the right people to lean on.
Don't have that network yet? Well, you are certainly welcome to follow me on my Public Chat for your daily dose of motivation. You can also create your own fitness community! Find a workout buddy, get friendly with your personal trainer, join a local recreational sports team or connect with other fitness fiends online. As long as you have some form of support, you'll achieve amazing results!