Delete Messages
Ever had one of those moments when you hit send only to realize that you've pinged a message or picture to the wrong person?
Well, now you can delete that message from your own phone and it will be deleted from the devices of everyone you sent it to immediately. It works with both 1-on-1 or group messages. You'll be given an option to 'Delete for myself', removing it only from your device; or 'Delete for everyone', which removes it from your own phone as well as all the recipients' devices. So no need to panic about sending that NSFW picture to your boss!
Remember, though, if you delete a message that someone else has sent to you, it will only be removed from your own device.
File Sending
This latest update also includes some other cool features, including file sending. You can now attach files to 1-on-1 conversations, groups and Public Chats from your phone. If you attached more than one file at a time, each will be sent as a separate message. All the most popular file types are supported and the attachment can be up to 200MB.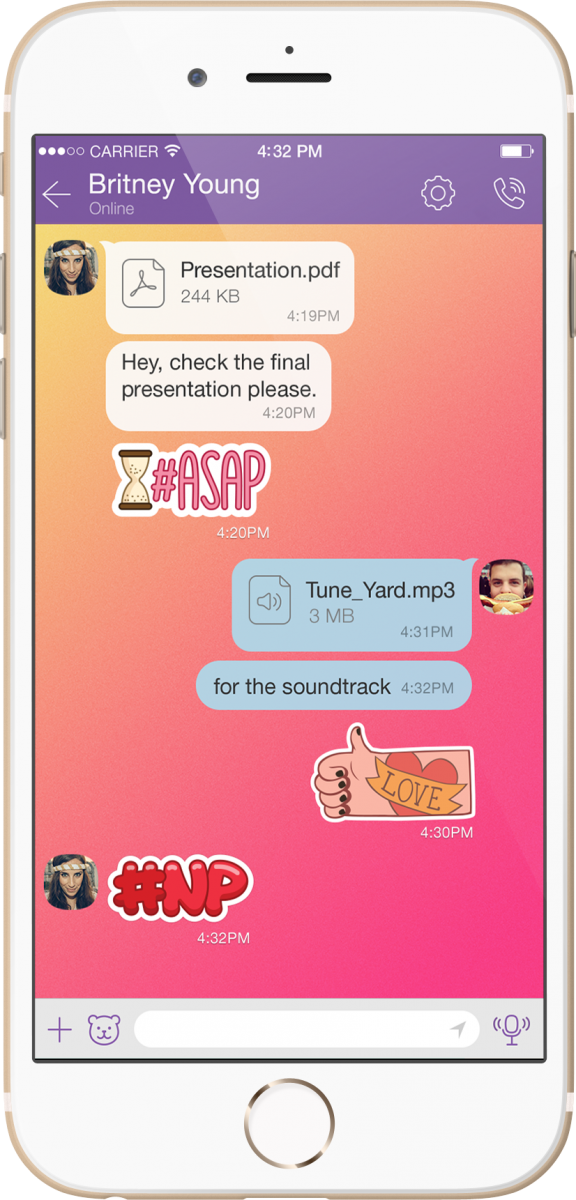 If you try to send a file to someone who has an older version of Viber on their phone it will ask you if you'd like to send them a message to upgrade, or to cancel sending. You can access the files on all primary and secondary devices running Viber 5.6.5, except Desktop, which is coming soon… watch this space!
To update to the latest version of Viber click here to go to your app store.