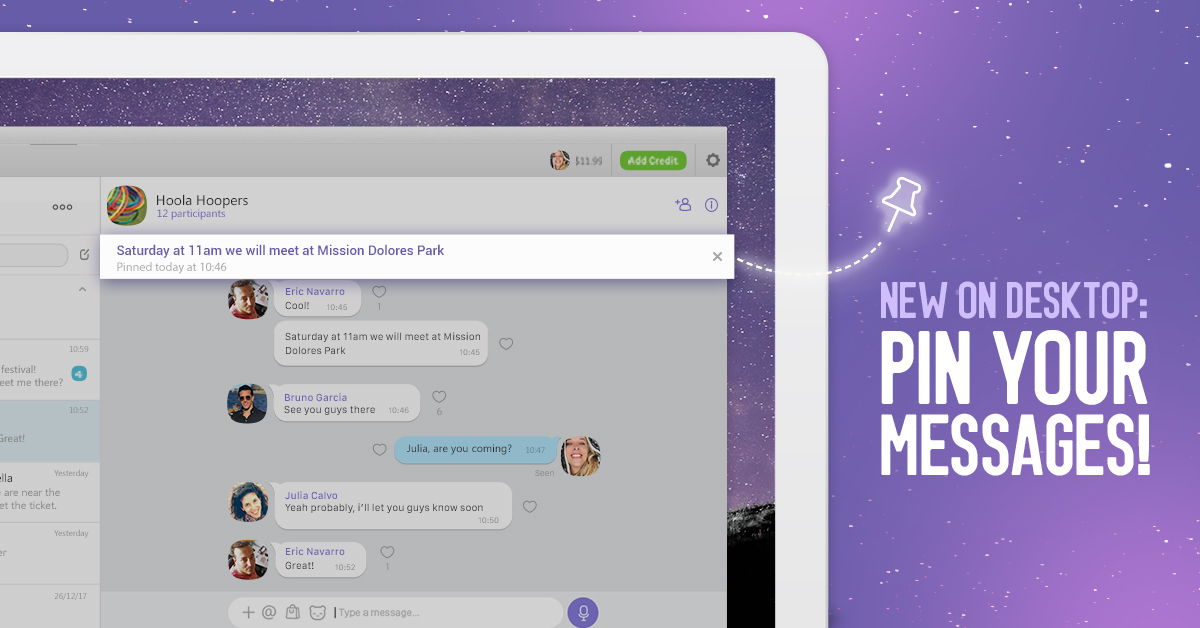 There's no reason why you shouldn't be able to enjoy our newest group chat improvements on both your mobile and desktop! We only recently came out with our replies feature on desktop, which enables you to reply to messages that were sent in your group chat or one-on-one chats so that you're always in the loop. Today we're introducing another cool feature to make your Viber for Desktop experience even better: Introducing the pin messages feature on desktop!
So how does it work? It's simple. If you'd like to invite your group to a party or ask everyone a question, or you'd simply like your entire group to notice your message, you can now pin it to the top of your group chat! Right click a message to pin it to the top of the chat or compose a new one from within the info screen. Pinned messages can include text, a video message, a photo, a GIF and more.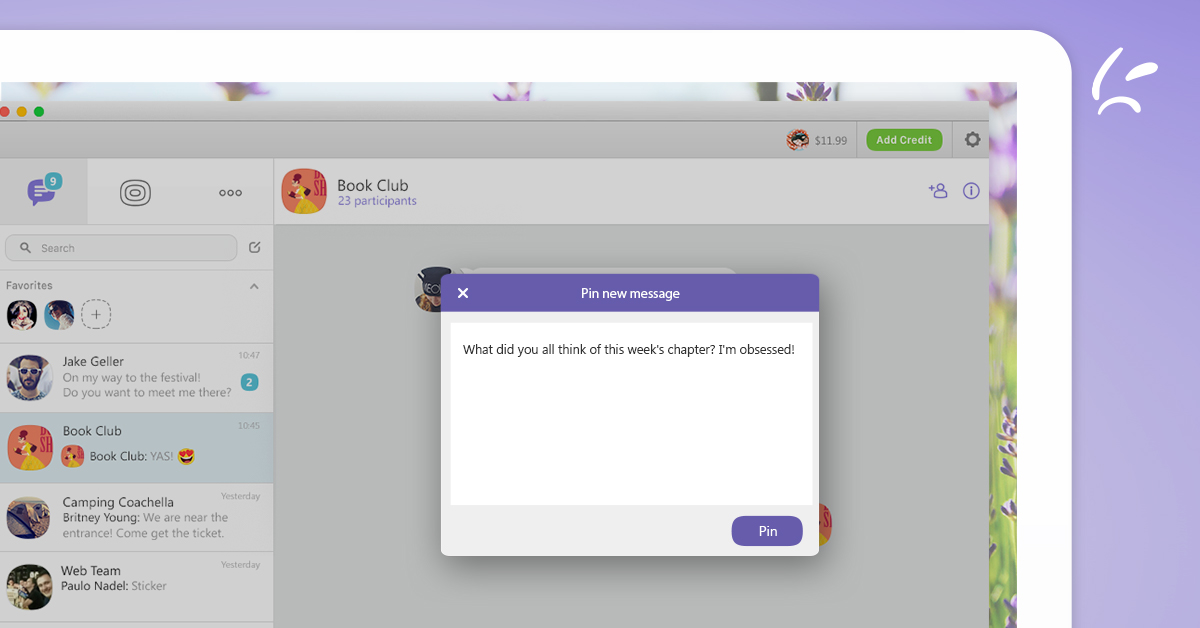 If you haven't yet, download Viber for Desktop and stay in the loop about new desktop features and let us know on Twitter which new feature you'd like to see on Viber for Desktop!