Viber for iOS
Viber automatically detects which of your contacts already have Viber, so all you need to do is select a name and start a conversation. No invites. No hassle. With Viber's user-friendly interface, you can easily send messages and make calls. You can also change your profile picture, identify which of your contacts already have Viber, and see who else has recently joined.
Best-quality Video and Audio calls using 3G or WiFi
Free text, photo and video messages with location-sharing
Call non-Viber mobile or landline numbers at low rates with Viber Out
Group messaging with up to 100 friends
Add friends easily by entering their Viber number or scanning their QR code
* Calls and messages may use your data plan
Visit the AppStore, look up Viber, tap and start talking! It's free!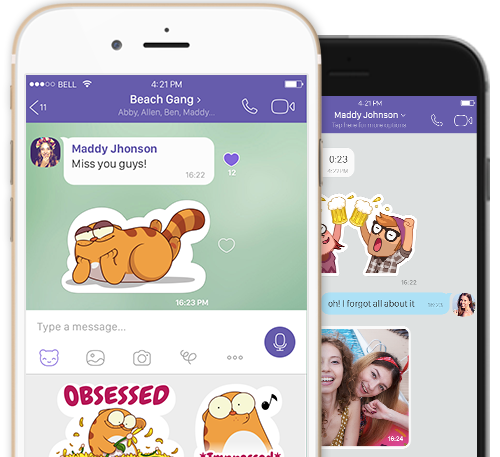 Lots of awesome stickers
Check out our Sticker Market. Browse through thousands of stickers featuring our unique and popular characters. Download and send colorful and expressive stickers. Messaging has never been so much fun.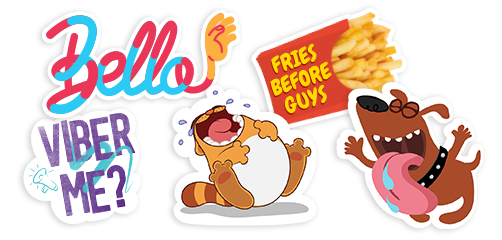 Public Accounts
Chat with the businesses and brands you care about and follow their account for the exclusive content they share