Viber for Windows
Con Viber for Windows puede enviar mensajes gratuitos y hacer llamadas gratuitas a otros usuarios de Viber, en cualquier dispositivo y red, en cualquier país.
Viber sincroniza sus contactos y mensajes y su historial de llamadas con su dispositivo móvil.
Llamadas de voz con la mejor calidad HD
Llamadas de vídeo
Mensajes de texto, con fotos y etiquetas
Sincronización total entre su dispositivo móvil y Windows
Transfiera llamadas en curso entre dispositivos
Descargue Viber, escriba su número de teléfono y comience a conectarse con sus amigos.
Descargue Viber

Viber for Windows 10 offers a responsive design that runs on desktop and touch modes across all Windows 10 devices. Get the universal app for free in the Windows Store.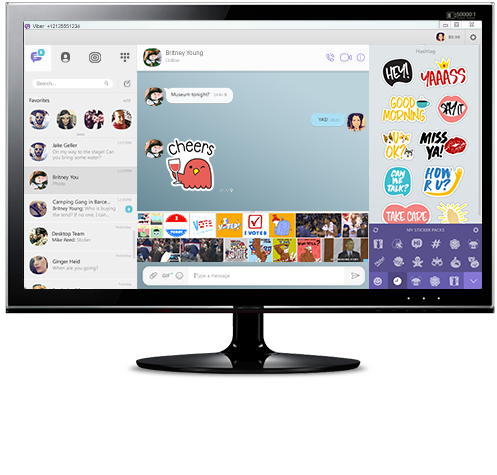 Muchísimas etiquetas fabulosas
Todas las etiquetas de su teléfono móvil, ahora en su escritorio. Basta con hacer clic, sincronizar y enviar.