Viber per Windows
Viber per Windows consente di inviare messaggi di testo ed effettuare chiamate gratis agli altri utenti Viber, su qualsiasi dispositivo e rete, in qualsiasi Paese!
Viber sincronizza con il dispositivo mobile i tuoi contatti, i messaggi e la cronologia chiamate.
Chiamate vocali HD di altissima qualità
Videochiamate
Messaggi di testo, foto e adesivi
Sincronizzazione completa tra dispositivo mobile e Windows
Trasferimento delle chiamate in corso tra i dispositivi
Scarica Viber, immetti il tuo numero di telefono e inizia a connetterti con gli amici.

Viber for Windows 10 offers a responsive design that runs on desktop and touch modes across all Windows 10 devices. Get the universal app for free in the Windows Store.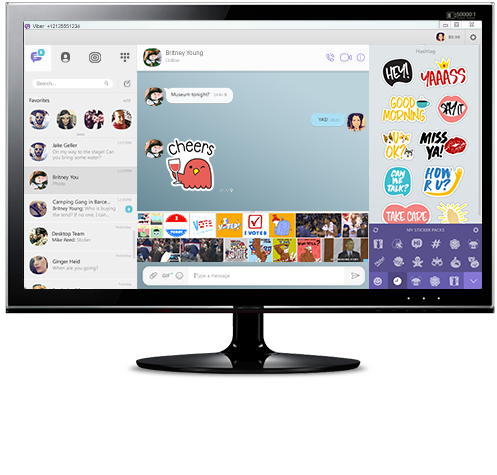 Tantissimi stupendi adesivi!
Tutti gli adesivi del telefono cellulare, ora sul tuo desktop. È sufficiente fare clic, sincronizzare e inviare.