Public Accounts
Drive brand affinity and loyalty like never before! Uniquely connect with an active and engaged audience through high-impact and tailored brand experiences.
Apply Now
The Public Accounts Suite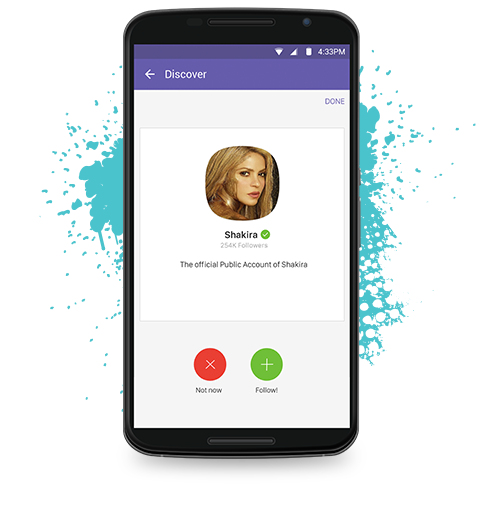 Raise Awareness
Increase your presence in the global Viber community in-app and out-of-app. Viber users can engage with your Public Account, receive broadcasts of personalized content and promotions.
Once a user taps "follow" the relationship begins…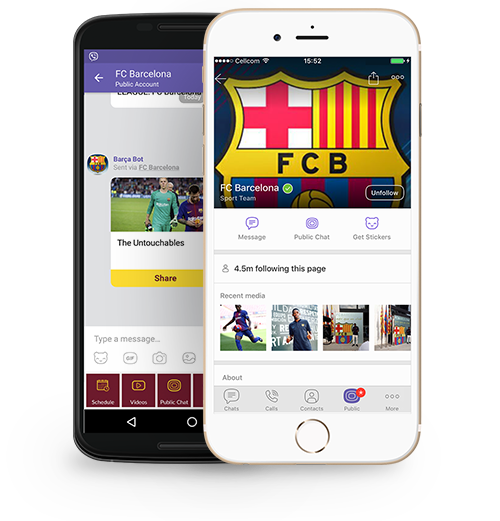 Engage Customers
Show off your brand personality with Public Chats and use the channel for promotions, announcements, exclusive content and much more!
Drive lively conversations with chat participants and give users a unique, behind the scenes look at your brand. Participants can be added and actively contribute to the content of the public chat.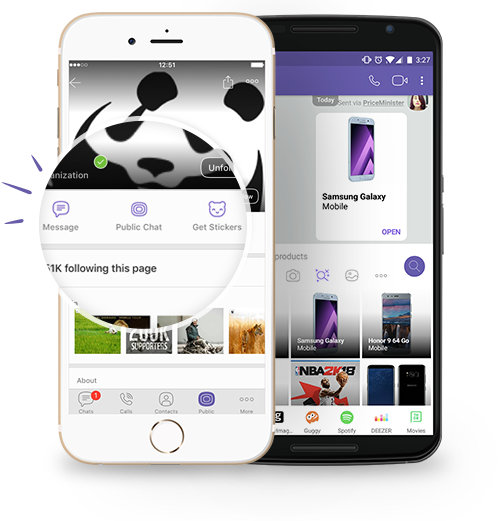 Enable Transactions
Call to Action Buttons
Enable direct engagement with your business through Viber's in-chat purchasing experience and through call to action buttons.
Chat Extensions
Build a chat extension to drive in-app user engagement with your product.
Launch and sell products with stickers, GIFs, songs, videos, commerce, articles, news and much more!
Apply Now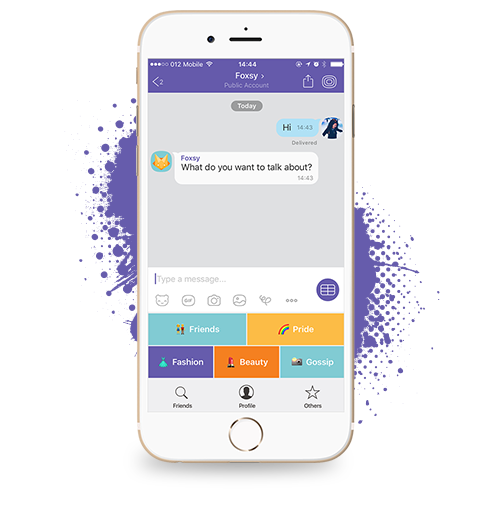 Connect a Bot
Viber chatbots empower you to communicate directly with users, through text and interactive media sent directly to their personal networks.
Connect a bot to your Public Account
Connect your Public Account to your CRM/helpdesk
Customize your bot to meet your needs
Connect a Bot
Integrate with our trusted partners
More about Our Partners

Smooch

Oratio

Jivochat

LiveTex

Bitrix24

Chatsuite

TextBack

Sequel