Viber para Windows
O Viber para Windows permite enviar mensagens gratuitas e fazer ligações gratuitas a outros usuários Viber, em qualquer dispositivo e rede, em qualquer país!
O Viber sincroniza seus contatos, mensagens e histórico de ligações com seu dispositivo móvel.
Chamadas de voz HD com a melhor qualidade
Chamadas de vídeo
Mensagens de texto, foto e sticker
Sincronização completa entre seu celular e o Windows
Transfere as ligações recebidas entre dispositivos
Faça o download do Viber, insira seu número de telefone e comece a se conectar com seus amigos.
Obtenha o Viber

Viber for Windows 10 offers a responsive design that runs on desktop and touch modes across all Windows 10 devices. Get the universal app for free in the Windows Store.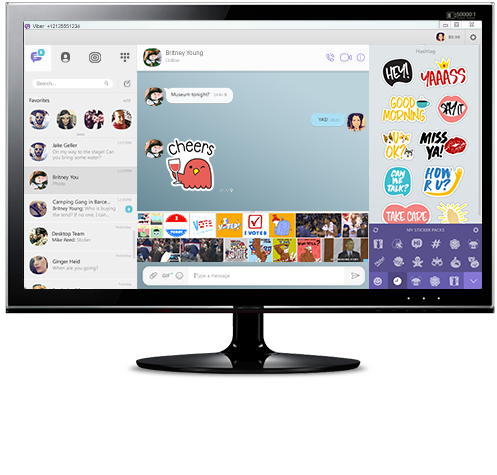 Muitos stickers incríveis!
Todos os stickers de seu celular, agora em seu desktop.
Basta clicar, sincronizar e enviar.